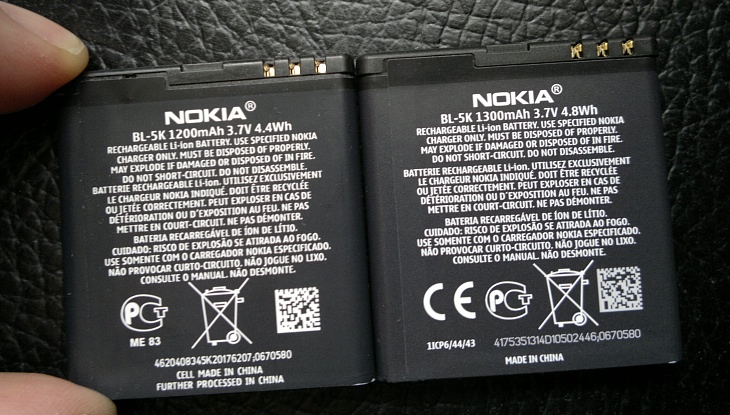 Thanks to a tweet from Johan, it seems that the 1300mAh version of the BL-5K has started appearing in online shops, e.g here at Clas Ohlson, albeit for a somewhat steep price (about £35).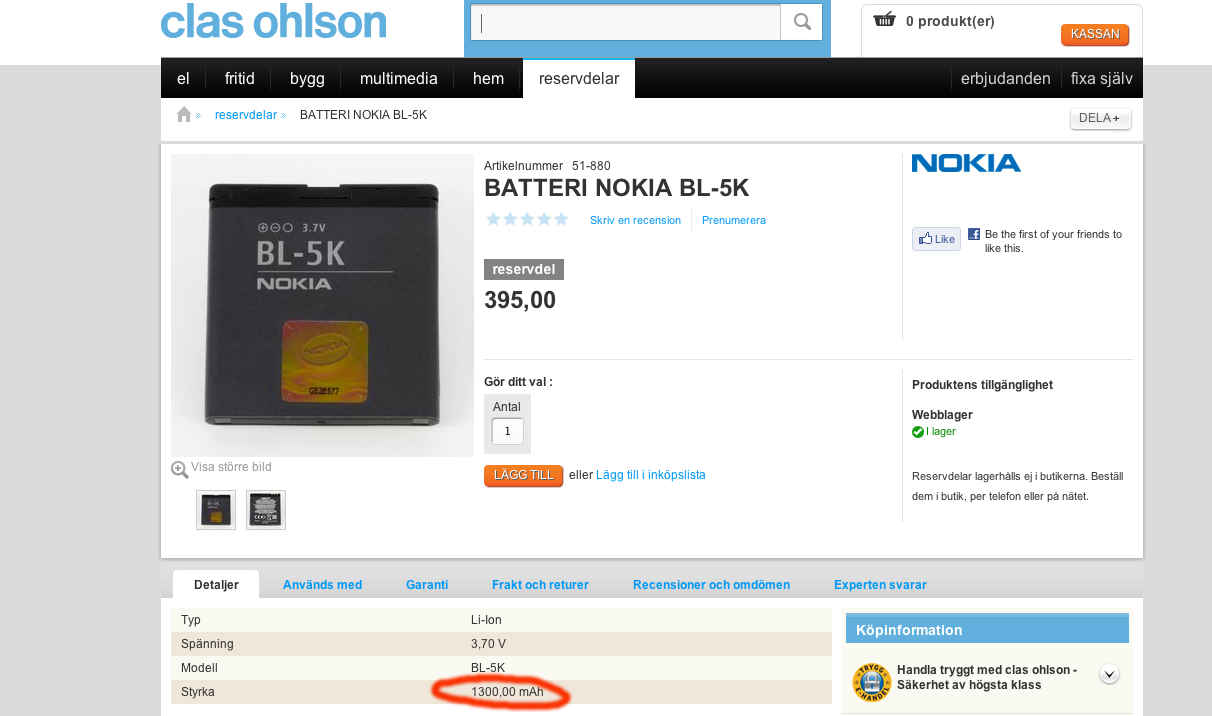 So, my challenge to you the AAS reader and die-hard Nokia/Symbian fan, is to find other examples of either the new BL-5K or another uprated official Nokia battery available for purchase across the world.

And no, please don't include all the various fakes and outrageous cons from eBay and even Amazon ("BL-5K replacement, 2300mAh, Gold", etc.)- I'm talking about official Nokia batteries, sold by reputable outlets.
What can you dig up? I'd expect the 1300mAh BL-5K to be around the £20 to £25 mark, so the Clas Ohlson price is definitely on the high side? What about the BL-5J, original capacity 1320mAh, for example, used in the Nokia X6 and 5800?