Back in 2011, Microsoft and Nokia announced the Microsoft Business apps for Symbian Belle. The first phase of these (OneNote, Lync, PowerPoint Broadcaster and Microsoft Document Connection) were delivered two months ago via an over the air software update. The second phase, the Office editing apps themselves, is now underway, with this 50MB update comprising native versions of Microsoft Word, Excel and PowerPoint (though the latter can't create new documents). As you might expect a restart is needed after the install, which should take approximately fifteen minutes.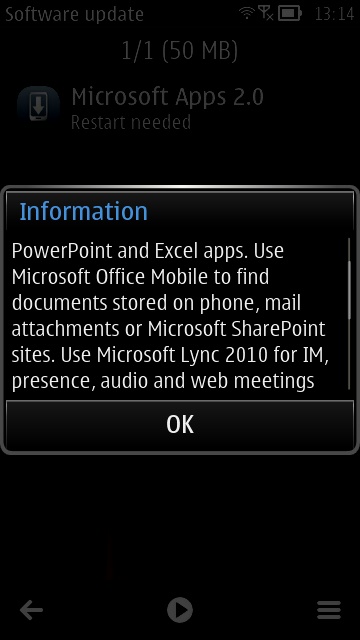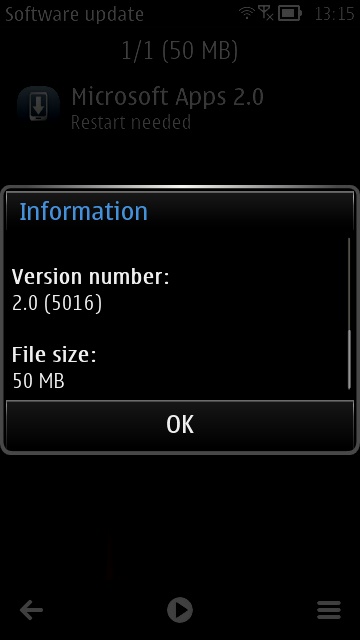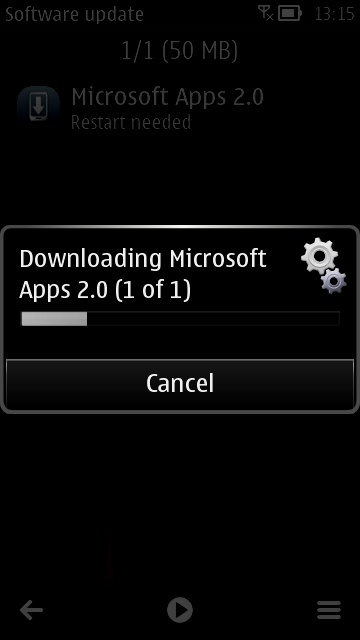 Office files can be opened directly from the file manager or emails. However, the easiest entry route is to use the Document Connection application. This collates all the files stored on your phone (local storage or email attachments) and on remote SharePoint servers (multiple SharePoint accounts are supported) into lists of files. The list of files can be filtered by date, type and person (by creator or email address). Specific documents can also be marked as favourites, making it easier to find regularly used files.
Note that the install does not remove Quickoffice, so you effectively have two Office suites available, going forward. It's also worth noting that new documents are created in the root of the internal drive (C:).
Initial impressions are that the Microsoft applications are quite basic in this first version, the focus is on connectivity, viewing and collaboration rather than rich editing functionality. There are also compatibility issues in terms of older versions of Office document formats. Office Mobile for Symbian officially supports opening and editing of documents from Office 2007 onwards. Older versions (e.g. Office 2003) can be opened, but not edited. As a result my test document suite from a couple of years ago hit problems, as shown below.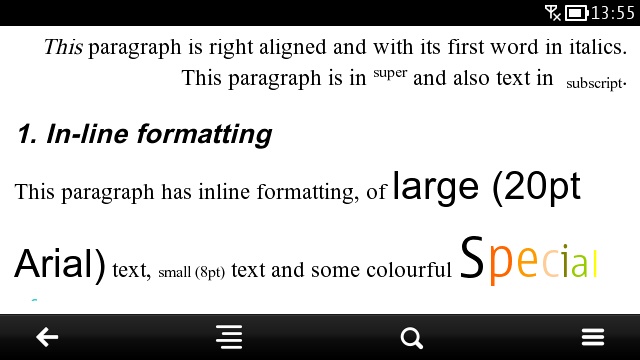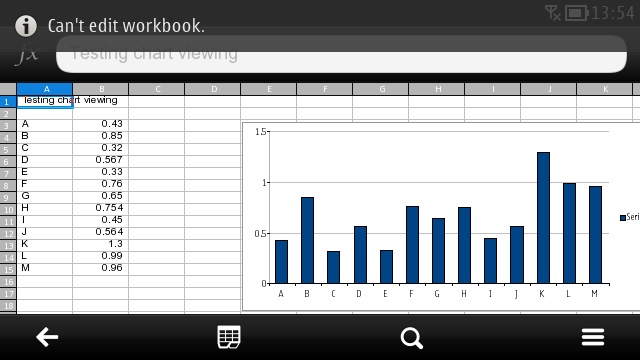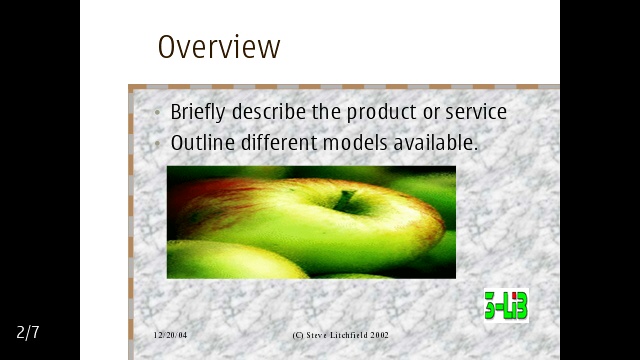 More on this shortly. For now, check your Nokia Belle Symbian phone's SW_update application - you may well see the update ready to install.
The update is available globally for the Nokia 701, Nokia 700, Nokia 603, Nokia E7, Nokia X7, Nokia C7, Nokia Oro, and Nokia C6-01. Availability for the Nokia N8, Nokia 500 and Nokia E6 will be announced at a later date.
Comments welcome on how you find it all. Watch for a full review in due course.