Review:
Virtual GameBoy for S60 3rd Edition
Score:
80%
The Virtual GameBoy emulator simulates the Nintendo Game Boy and Game Boy Color portable consoles on S60 3rd Edition devices. How faithful is it to the real thing?
Version Reviewed: 3.1
Virtual GameBoy for Symbian S60 3rd Edition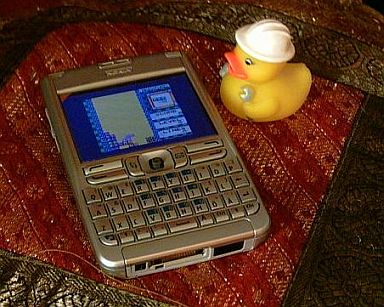 Virtual GameBoy is an emulator of the Nintendo Game Boy and Game Boy Color portable consoles for Symbian S60 3rd Edition smartphones. (You can find more game emulators in our regularly updated 3rd Edition Emulators feature.)

VGB is written by Marat Fayzullin, who recently also released 3rd Edition emulators of the ZX Spectrum, ColecoVision, Master System and Game Gear. The demo version of VGB can be downloaded from Fayzullin's web site, and the full version can be bought by clicking here.

VGB runs game files placed in the /Others/VGB/ directory of the phone's memory card, and the emulator automatically lists all game files in the directory when you start the application. While running a game you can access the options menu by pressing the green Dial/Send key.

The features on VGB are similar to those on Fayzullin's other emulators for S60:

- The game can be played at its original resolution or enlarged to better match the size of the screen it's being played on.

- FFWD, which which speeds the game up while the key is held down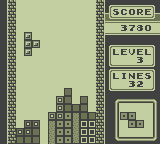 - The current game state can be frozen and loaded, so you can stop and start any game whenever you want, if you have to break off your game session. The last frozen game state automatically loads up when you next start a particular game, but you can start afresh by resetting the emulated hardware from the options menu. There's also support for the games' own 'savegame' facilities.

- The usual options present in most emulators: volume control, sound on and off and autofire on and off.

- There's also something called Scanlines, which alters the brightness of certain colours to better match how they would appear on a television, but on the phone used for the review (a Nokia E61) there's not really any noticeable difference whether you have this feature on or not.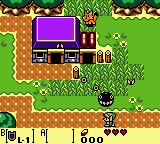 A missing feature which some might want is an option to map the keys to particular numbers on the keypad themselves, although the default layout seemed to work fine on the E61.

Games on VGB ran smoothly and accurately, and were great fun to play. For added authenticity there's just been an update to VGB which allows simultaneous button presses (most games don't require this though). The emulator was very stable and didn't crash or produce errors at any point.
(A previous version of this review discussed problems with rendering music in VGB, but the author emailed me a new fixed version within hours and I'm glad to report it was a great improvement. If only all manufacturers and developers were this responsive... )
The latest version of VGB supports rumble pak games by using the phone's vibration alert feature.

Overall, this is a solid emulator which does a good job of simulating a Game Boy or Game Boy Color inside your S60 3rd Edition phone.
Feedback on VGB or any of Fayzullin's emulators are welcome on Marat Fayzullin's official Google Group, if there's a problem drop him a line.
---
The Nintendo Game Boy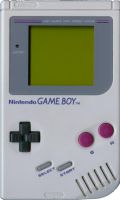 Nintendo was the first company to launch a successful portable games console with their Game Boy in 1989, but it was not the first ever portable console. That honour goes to a beast called the Microvision from 1979, which had a screen resolution of 16 by 16 pixels and made little impact on the market.

The Game Boy was invented by a very prominent figure at Nintendo called Gunpei Yokoi who had also designed the hugely popular Game & Watch series of LCD portable games. The Game Boy was in many ways the sequel to the G&W, it even had the same pioneering cross-shaped direction pad that we take for granted nowadays. The success of the Game Boy not only made Nintendo a lot of money but it created the portable console industry, just as Sony's Walkman had created the portable music industry ten years earlier.

As well as being the father of the Game Boy, Yokoi had also served as a producer on many of Nintendo's greatest ever games such as Mario Bros, Donkey Kong and Metroid, and it seemed that everything he touched turned to gold. Alas not everyone can hit a six every time, and Yokoi's duck was a strange device called the Virtual Boy, a headset console released in 1995 that used stereoscopic images viewed through the headset. It was a commercial disaster for various reasons, most prominently its total lack of portability, and despite everything he'd done for Nintendo, Yokoi was thrown out of the company, never to return. Just as he was getting back on his feet with a new portable console project called the WonderSwan, Yokoi was killed in a traffic accident in 1997.

The Game Boy was incredibly resilient in sales terms, outstripping far more advanced competitors from 1989 until its retirement in 1998, when a new colour-screened version was unveiled called the Game Boy Color. The GBC was a very slightly beefed-up Game Boy with colour graphics (obviously!) but not the great technological leap that some were expecting, and it had a relatively short lifetime. Its replacement, the vastly superior Game Boy Advance, launched in 2001, and these cartridge titles can still be played on more recent portable consoles from Nintendo such as the DS and DS Lite.
krisse, for AAS, November 2006
Reviewed by krisse at