Review:
PuzzleStones - innovative twists to the matching stone puzzle genre....
Score:
87%
Squeezing into the Nokia Store just before the 'no more content' deadline on January 1st, is PuzzleStones, a brand new first party game launching on Symbian and with very high production values. It's a 'match-3' style game but with its own very definite twists and turns. If you're into time-filling puzzles and don't mind getting addicted, then PuzzleStones is almost a must-buy in the Store.
In traditional match-3 puzzles, blocks/stones of varying colours and shapes have to be next to each other. There are two main twists here:
the stones can have gaps between them. This makes it easier to progress with matches and also encourages more strategic play, as you endeavour to subtly change the balance of colours in various parts of the playing boards.

in Campaign mode, at least, you're given goals, perhaps a certain number of specific shapes or colours to match, or specific squares on the playing board that have to be used in making matches, or specific squares that have to be 'hit' in sequence as part of your match-making. These extra goals add a lot of extra spice to the game as you progress to harder and harder levels.
The interface is tremendously impressive. The backgrounds are original and colourful, themed after imaginary locations (nominally on virtual islands in Campaign mode) and the finger swipes needed are detected with 100% reliability, even when performed while an existing match-removal animation (and re-filling) is still in progress.
And all the while, original electronic music fades in and out, giving a distinct atmosphere. Here are some screens of PuzzleStones in action: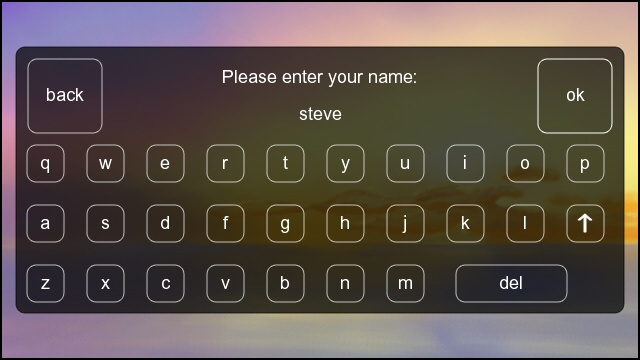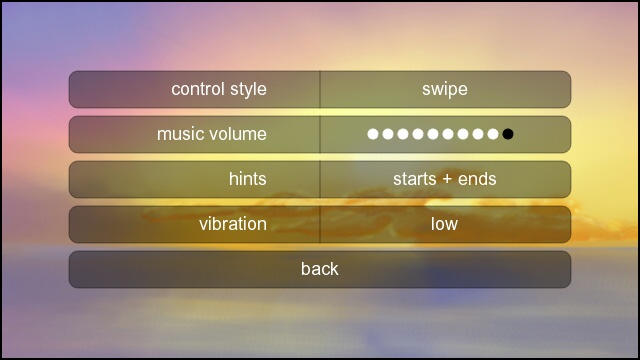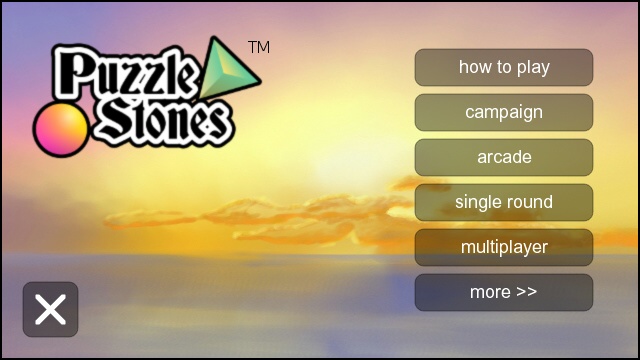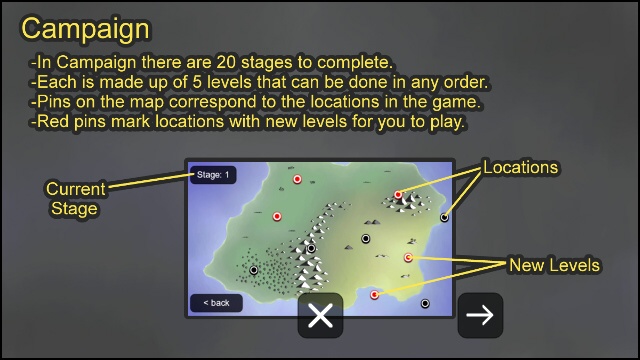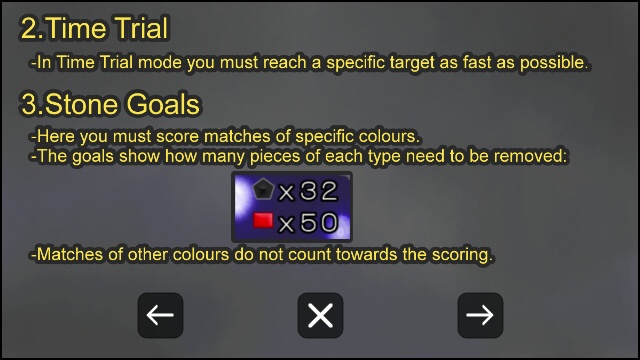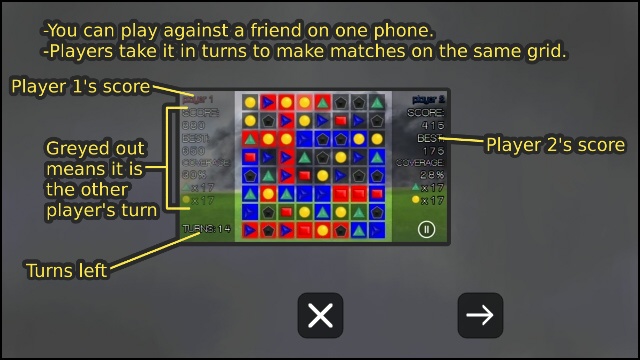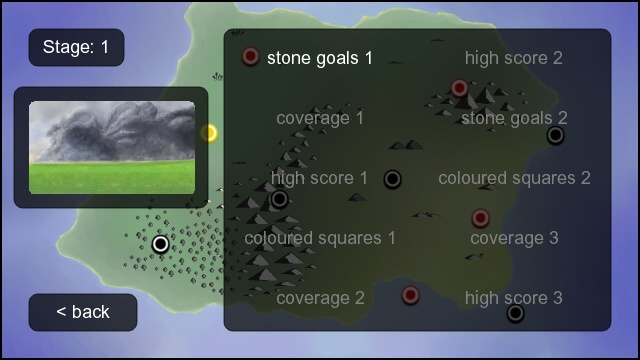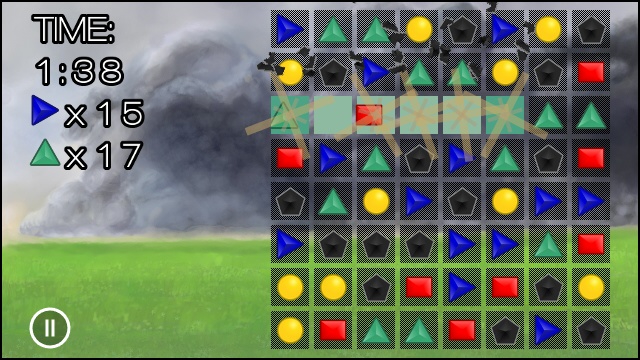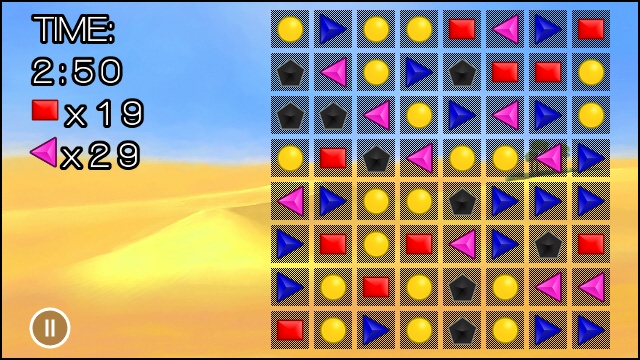 There's a lot of strategy involved here, in that if your goal is fifteen pink triangles, every other match needs to serve this goal, swiping away part of your playing board inventory so that more pink shapes can renter in the right lines and columns to match what you already have, and so on. As you become more familiar with PuzzleStones, this type of strategic thinking becomes second nature and gameplay becomes almost Zen-like.
And did I mention that everything, absolutely everything in PuzzleStones, is against the clock? Having time pressure (without annoying the user unduly) is one of the hallmarks of a great arcade puzzler and this title fits the bill.
There's an awful lot to like here:
I liked that the difficulty level is set high. On 'Normal', you'll take several attempts to get through most of the first ten levels (of a total of 100) in Campaign mode within the allotted time limit - I shudder to think how hard the targets will be in 'Hard' mode!
I liked the use of unique shape-colour combinations, meaning that even those with colour blindness or those who have difficulty perceiving shapes will still find the game easy to play.
I liked the graphical Help screens, explaining clearly how to play and how to achieve each type of goal.
I liked the sheer existence of a brand new, slick, commercial title for Symbian at this stage in its life cycle(!)
Highly recommended, here in the Nokia Store for £1.50 - it's a 30MB download, on account of the music and graphics, but well worth it.
Reviewed by Steve Litchfield at