Review:
Smart Planetarium
Score:
65%
Astronomy is an app genre that thankfully never seems to go away. Mobile devices are the electronic companions always at our side and can provide an excellent guide to the night sky. We've had quite a few astro apps through our doors here at All About Symbian (see our Top 5 apps list), and Smart Planetarium is the latest astronomical discovery in the Nokia Store. Let us take a look to see where it fits into the constellation of other Symbian astronomy apps.
Version Reviewed: 1.0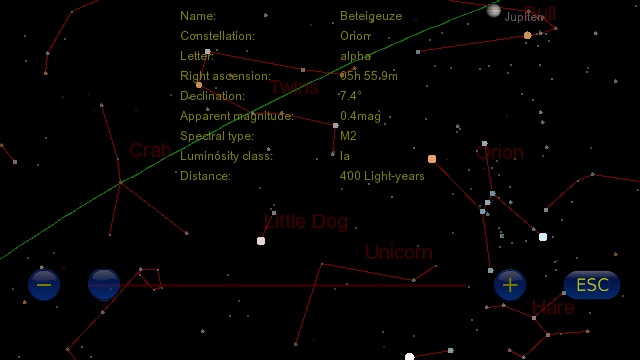 My first impressions of Smart Planetarium proved to be somewhat deceptive, as the overall look of the application, coupled with slightly sluggish graphical performance did not reflect kindly. However, delving beneath the surface and considering the feature sets of competing applications provided a very different picture.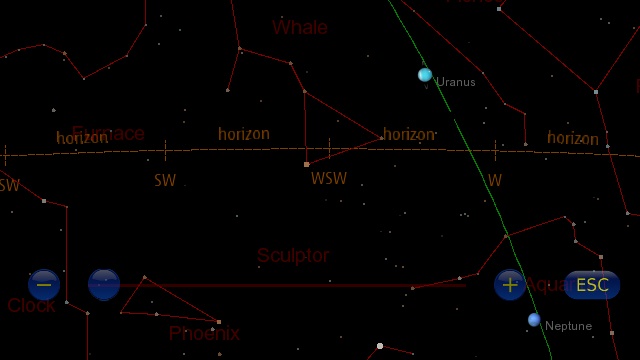 When you first open Smart Planetarium, you are greeted with a star map of the sky, complete with constellations, an equatorial line (including compass bearings), and even an ecliptic line (the line that the sun appears to take across the sky). The only user interface elements are zoom controls (there's no pinch to zoom) and an "ESC" button, which reveals a toolbar. That bar only has an exit option and a menu icon though – there are no Nokia Belle style toolbar icons. Among the available menu options are toggles for the ecliptic and constellation patterns, in addition to an azimuthal grid.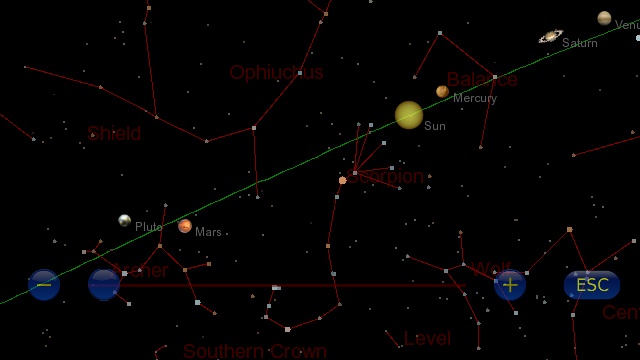 Tapping on any object in the sky brings up a table of yellow text giving the vital statistics any astronomer would want to know such as magnitude, spectral type, coordinates, and so forth. Furthermore, certain objects of interest in our solar neighbourhood also have a dedicated screen to show animations of their dynamic features. Examples include the precession of Saturn's pole (and thus its rings), the motion of Jupiter's four largest satellites, and the phases of the Moon, Venus and Mercury. These animations can be run back and forth via a slider, or can be stepped through in set time increments via on-screen buttons.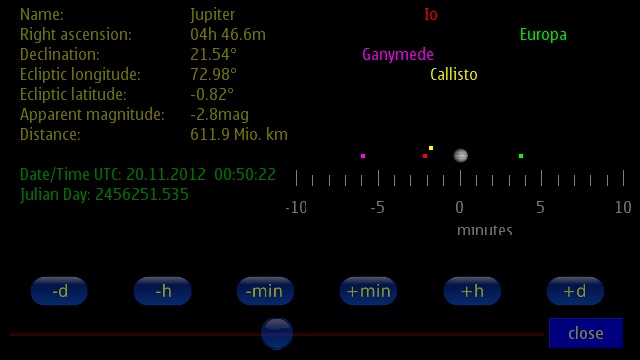 Unfortunately, there is no search mode, so explorations require manual dragging, zooming, and tapping to identify. Even though its presence wasn't immediately obvious, there is also an augmented reality view too. This feature wasn't clear because it appears to be disabled for viewing angles which point below the horizon, and doesn't activate until you point the phone upwards to the sky. This actually makes perfect sense – it makes a subtle way to turn augmented reality on and off. However, it is not what I was used to from using similar applications, thus I initially missed it.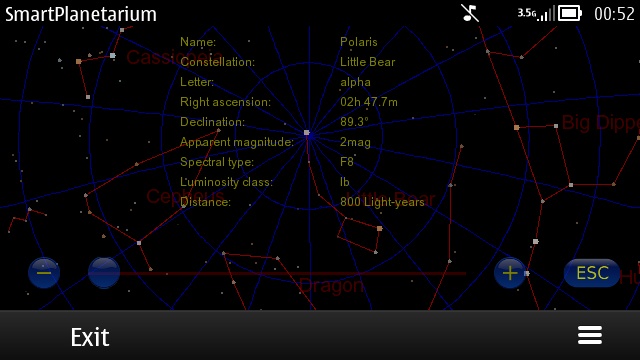 In addition to setting your viewing coordinates based on current time, data and GPS coordinates, it is possible to manually enter a location, date and time. This is very handy for assessing the location of objects in the sky on a future out-of-town observation trip.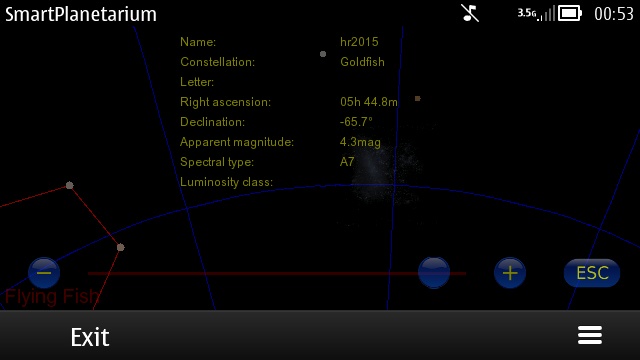 Overall, Smart Planetarium is pretty comprehensive, but it is missing a few key features, such as Messier objects, and a red mode for aiding one's natural night vision. As mentioned above, the lack of a search tool makes anything more than casual browsing somewhat tricky too.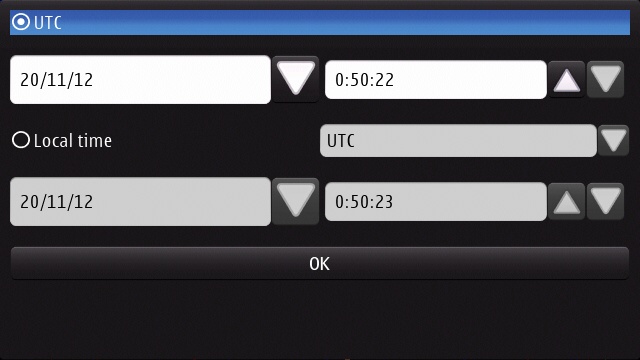 Compared to other applications like Stellarium Mobile and Star Chart, the graphics of Smart Planetarium look distinctly bare. Whether or not this matters depends on if the developer intended the application to be more of a novelty app or a serious observation companion. Most of the options would point to the latter, but in that case the lack of a night viewing mode is a serious mark against it.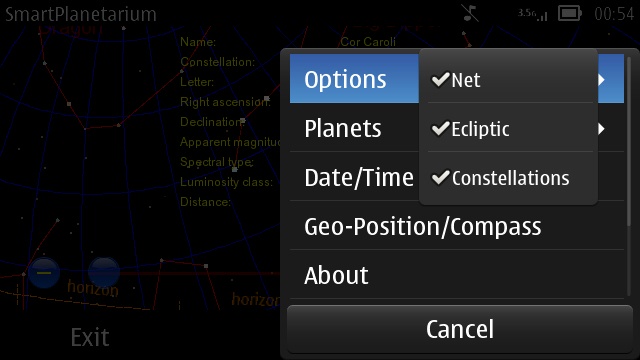 Smart Planetarium is priced at £1.50, which is equal to many of its competitors, and given its feature set I'd say it merits serious consideration.
Reviewed by David Gilson at