Review:
King Oddball
Score:
80%
If ever there was an aptly named game, it is the subject of this review, King Oddball. The game is yet another physics simulation (which is no bad thing), but it's more a game of timing. As King Oddball swings back and forth, held by his tongue, you have to choose the right moment to release, so as to create the most havoc and destruction on the tanks and helicopters waiting below. Yes, this game is that strange, but is it equally addictive?
Version Reviewed: 1.0.5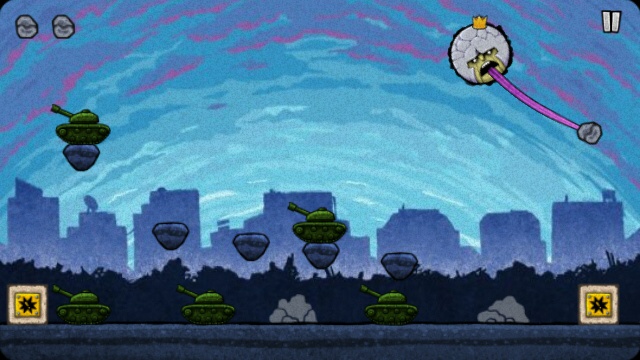 King Oddball is a strange creature whose body consists of a hardened head and remarkably long tongue, but nothing else. His only goal in life seems to be destroying helicopters and tanks. We don't know why, as there's no story. Frankly, I can't imagine a story that would justify such a strange situation.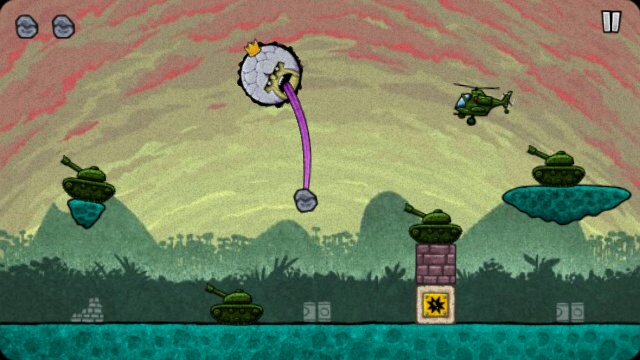 Nevertheless, the game world is as it is, and it's actually quite fun. On a mechanical level, King Oddball is a game about pendulums. As you release the rock, it shoots off with a tangential velocity and its speed is related to where in the swing it was let go. The lower down, the more kinetic energy is built up, and the faster the rock will go.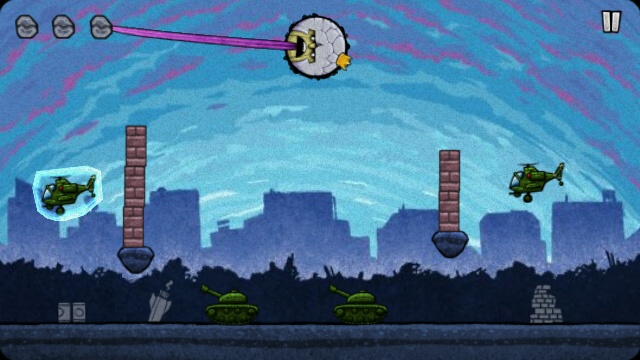 If you manage to release right at the stationary point of the swing, before it starts back on the return swing, it will just fall straight down with no sideways motion. It's all about the interchange of potential and kinetic energy. You were listening on that day in school, right?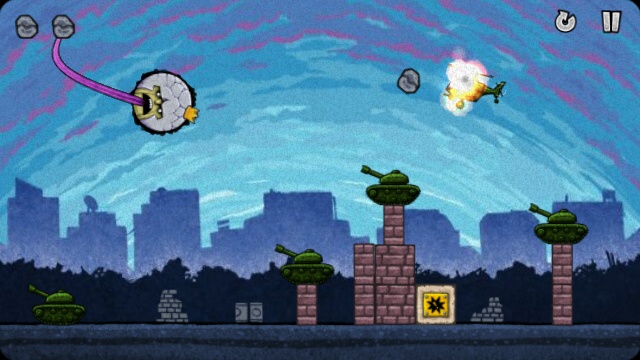 If the rock manages to hit a military target then it will rebound in another direction, which is where I felt the physics gave way to artistic licence – but I'm not complaining. The trick, then, is to try to set up the rebounds such that the rock will land on another target, and another; the more targets hit with one rock, the greater the score multiplier will grow.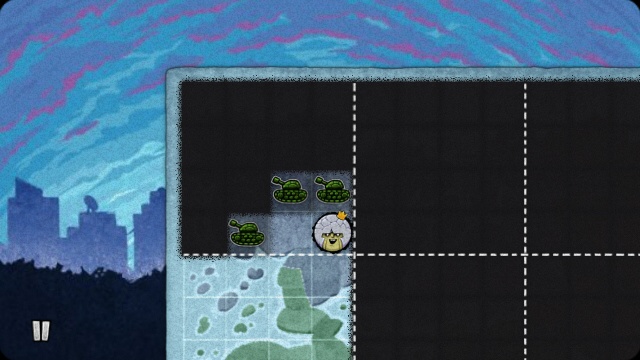 Things are made more interesting by having some tanks mounted on platforms and others behind destructible brick walls. In later levels there are even some vehicles encased in ice, which require an extra knock to be destroyed.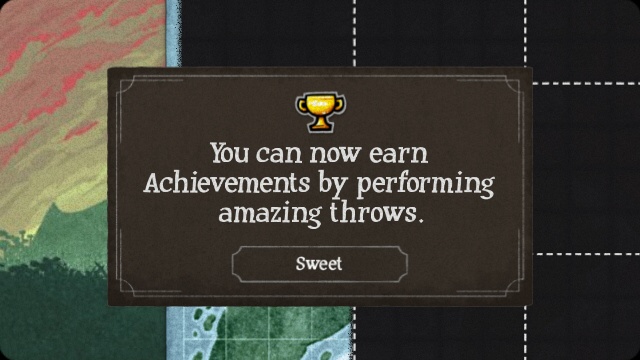 As with many games, there's an achievement system built into King Oddball. As you perform more and more tricks, intentionally or not(!), you'll receive new badges. For example, the headache badge is awarded for hitting yourself on the head!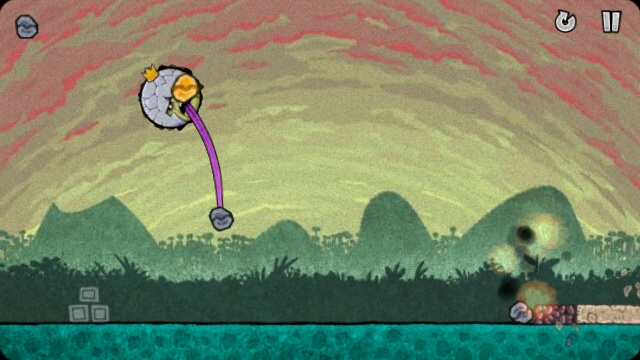 The levels of the game are attached to a map of the landscape King Oddball is presumably fighting for. The entire world looks to be a three by three grid, but every square within that is divided into a four by four grid. King Oddball cannot move to a new large square until he has conquered all sixteen sub-levels (fifteen actually, see below).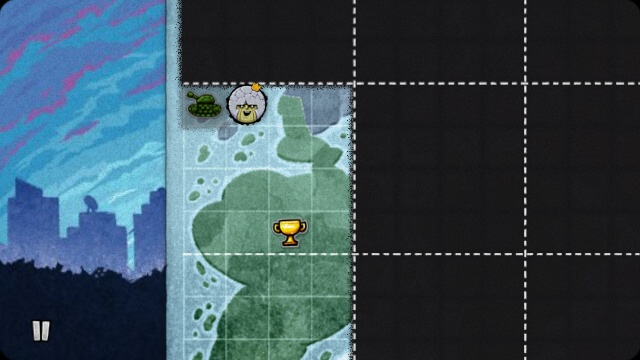 To make things more interesting, I'd hoped the world map might offer some sort of meta game, where the path across the map was affected by your performance in the levels, and vice versa. Unfortunately, there's no such interplay. However, each four by four grid has a square given over to a special interest point.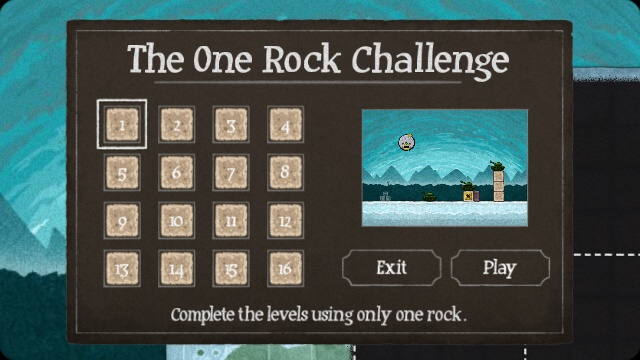 For example, the third block of levels gives you access to a mini-game which has a dedicated set of levels where King Oddball only has one rock to destroy all targets. It's well placed in the order of things. By the time it is reached, the player should have already discovered some nuances to the game and thus earned a few achievements, and so will appreciate the skill required to complete the mini-game.
King Oddball is clearly unique, and at £1.50 in the Nokia Store it doesn't break the bank.
Highly recommended.
Reviewed by David Gilson at