Description from the Ovi Store:
"Facebook ® for Nokia S60 Touch lets you keep up with your friends right at your fingertips. Update your status, see what your friends are up to, upload photos, check messages and lookup phone numbers when you need them anytime and anywhere. Facebook allows you to comment on your friend's statuses, RSVP to event invites and confirm or deny friend requests. The Facebook for Nokia S60 brings Facebook directly to your phone If Facebook is not available for your device, please check Ovi Store".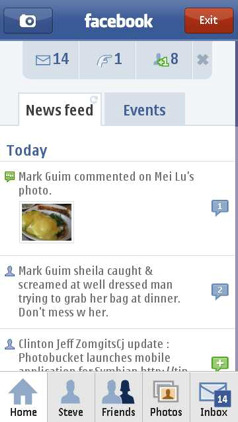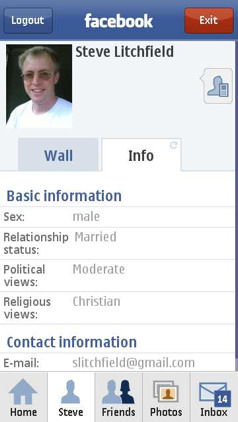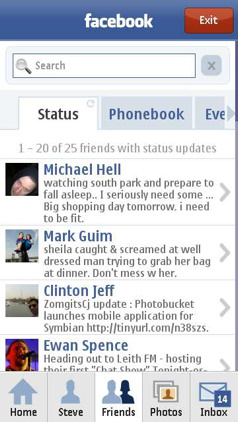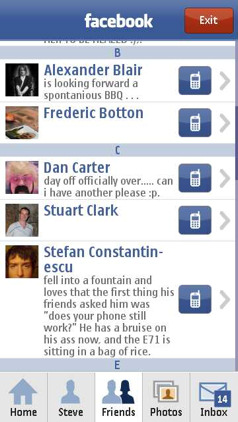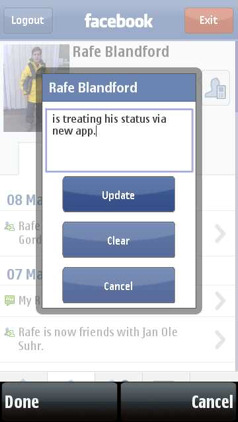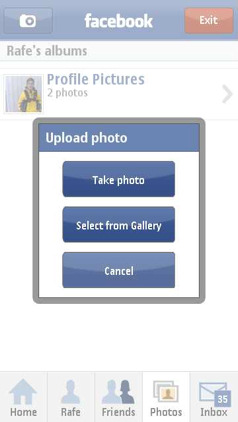 The Facebook widget works slightly better in landscape mode, as shown below. For example, more tabs are visible at once in the 'Friends' section and it is generally easier to view photos and messages.
'Facebook', in this incarnation, seems to be the core of the Facebook widget from the upcoming Nokia N97 - but without the homescreen mini-view, of course. Everything you'd expect from a Facebook client appears to be implemented, including uploading photos.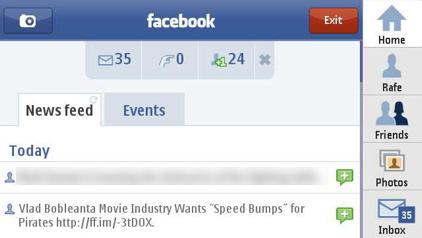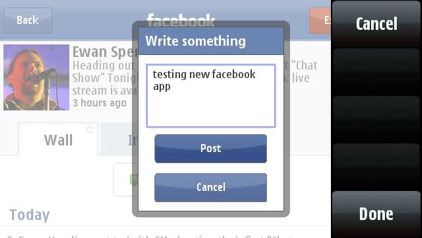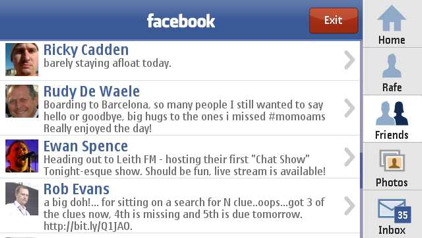 [Rafe:] The client did hang on a few occasions (when loading long lists of data). Mostly all that is required is patience. However you may also need to close the application if it becomes unresponsive. The easiest way to do this, short of restarting the phone, is to hold down the home key down until the task switcher appears, then click and hold the Facebook icon until a pop-up menu appears, one of the options on the menu will be to exit the application.
Steve Litchfield and Rafe Blandford, All About Symbian, 1st June 2009