Yes, the darling of Nokia's S60 range, the N95 8GB [hold the me-too comments for older devices, please, I'm sure there are plenty of updates planned for them too during April and May], has received another firmware upgrade. If you have an unlocked/unbranded N95 8GB then plug it into Nokia Software Update and you should see v20.0.016 waiting for you.
The usual sync/backup procedures are needed before updating, since User Data Preservation is not yet in place, although I've a hunch that v20 puts the foundations of UDP in place, so that v21 might be a 'lossless' upgrade(?)
What's new in v20.0.016:
Automatic screen rotation, driven by the accelerometer, as on the N82

Browser and Wi-Fi bug fixes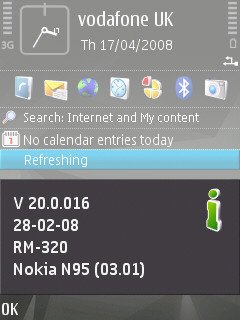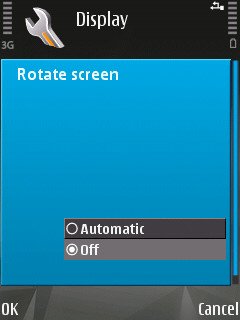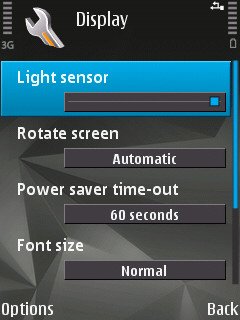 Of note is that Nokia Maps 2.0 still isn't included, neither (surprisingly) is the N-Gage game client... Hmmm....
If you notice anything new, or can confirm any of my hunches, please comment below!
Steve Litchfield