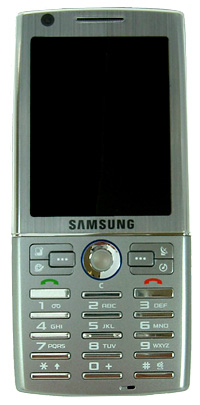 Specification Summary:
S60 3rd Edition Feature Pack 1 (with the Vodafone add-on pack)
Slider form factor

HSDPA (3G) connectivity
3.2 megapixel camera
QVGA 2.4 inch screen
Internal GPS

The picture to the left is of the Samsung i550. The i560 may be a slider version of this phone. We'll bring you more details when we get them.

Thanks to Jim for pointing this out to me, original details are on the FeetUp Wiki Samsung i560 page. See also Vodafone's release about its Christmas phones.