Ow Kah Leong writes:
In case you're getting caught up with Spotify, see David's review in 2010. I will not be too detailed, as David did a pretty thorough job. What's new here is the country support and the means of getting the application installed.
The three screen shots below show the installation process. Point the browser to m.spotify.com. Choose the closest Nokia model to your phone. Obviously, 808 is not listed but N8 works fine for me.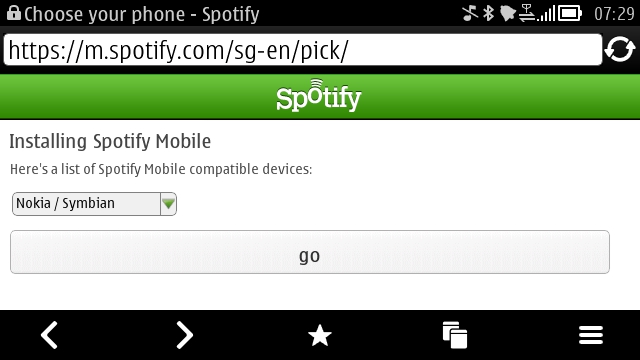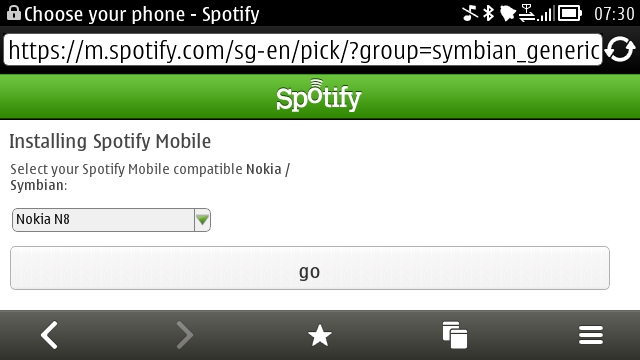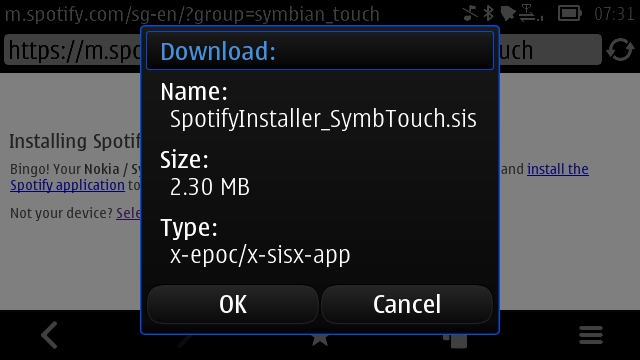 Voila! Spotify is in the house!
One note: Do not use Facebook account to register for your Spotify account. The mobile app does not accept the credentials. So choose a user name and password in the oldfashionioned way. You can always connect your Facebook account later.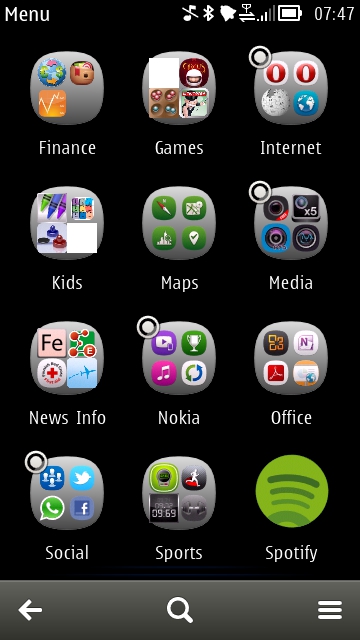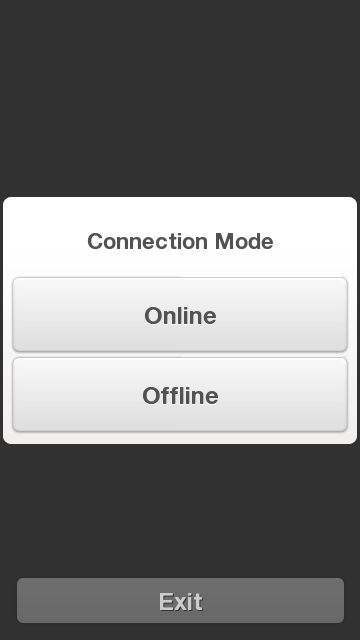 Above right is the first screen on launching Spotify. You need to go online for the first time to set up everything. It will let you choose between wifi or mobile data, so no worries over data charges.
The UI is clean and easy to navigate. 5 tabs – Playlist, Search, Play, Home and More – lets you navigate quite easily. Tapping on More and then About tells you this is a 2009 creation It's a wonder this works at all! 'More' shows you all the settings that you can tweak. Not really a lot.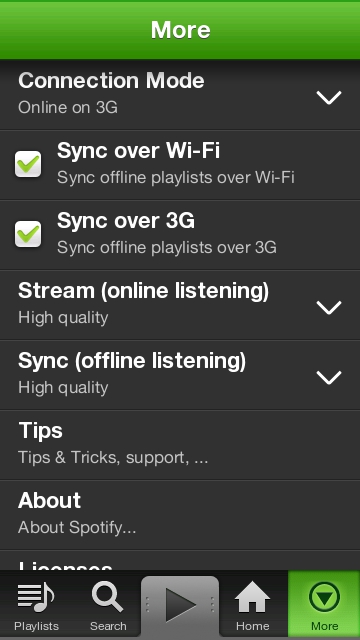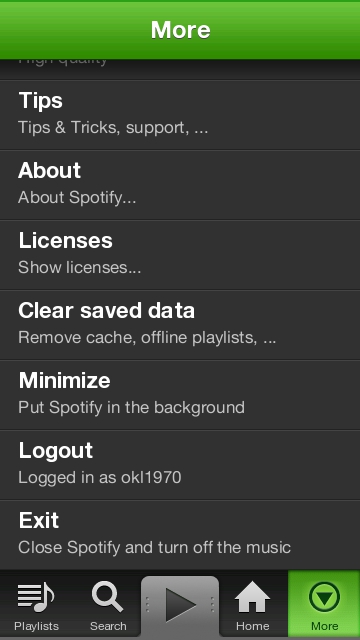 Home shows you what are the hot tracks at the moment: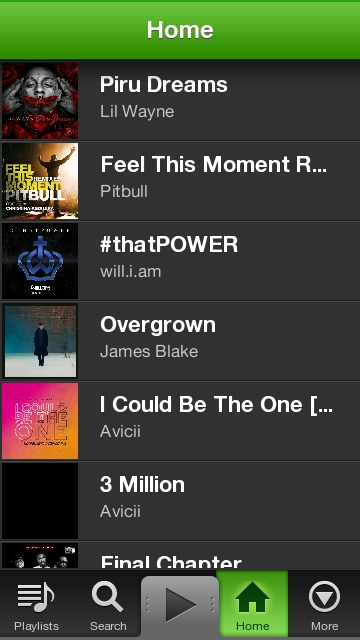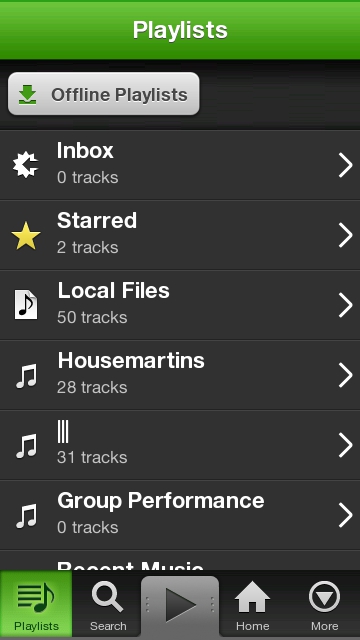 Playlists shows you all the playlists that you have set up on your desktop client. Note the playlist below Housemartins. The app doesn't seem to support Chinese characters. So while the songs can be played, all details won't show.
Play is actually like Now Playing. Album artwork will show and tap on it gives you more options.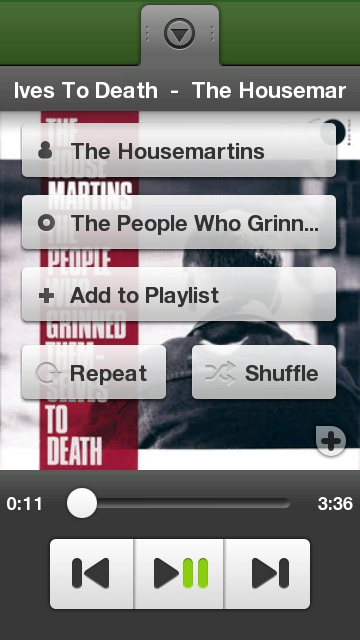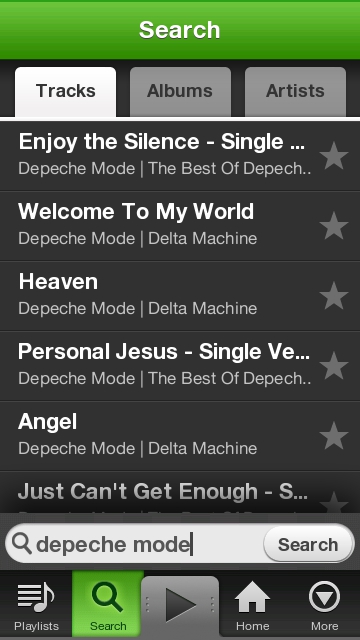 Search allows you to search and then view your results via 3 tabs – Tracks, Albums and Artists: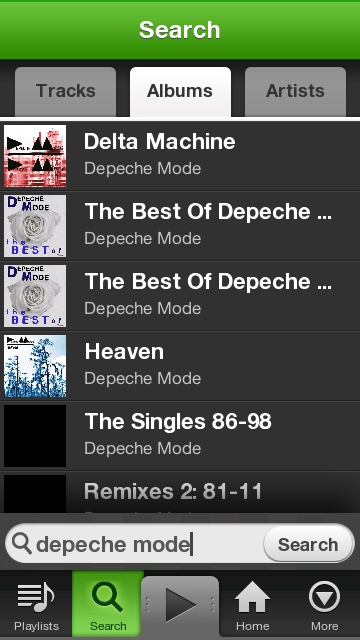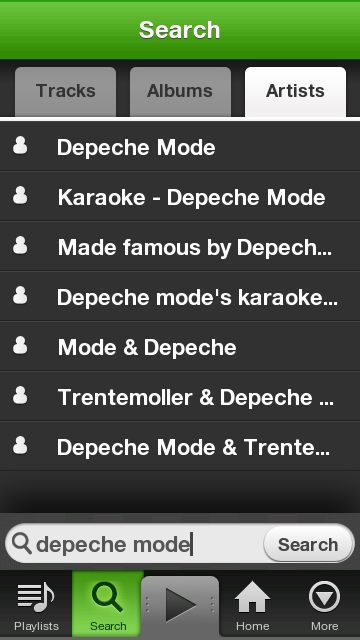 In conclusion, it's indeed a wonder that Symbian users can still use this cloud service on the move. The app is pretty comprehensive in functions and is still smooth in operation. Truth to be told, it doesn't look like a 2009 app. There are a couple of niggles – no support for Chinese characters, the pre-Belle keyboard and it doesn't function in landscape. The keyboard issue is particularly glaring in Asian markets, where there is a strong following for Chinese artitsts.
But hey, Symbian was meant to be dead. So forget the niggles and load up the songs!