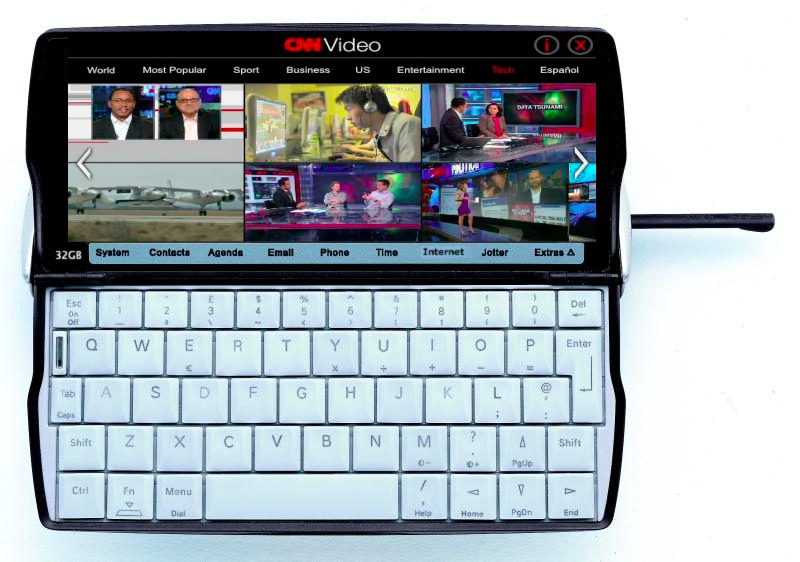 We do have two leaked images, one of the device, codenamed 'Revolution', and one of it in use by an attractive lady in a sports car. Specs are rumoured only at this stage, but do seem plausible:
Clamshell design, dual screen: internal 1280 by 560p (18:9 ulta widescreen ratio) 4.3" AMOLED, and external VGA AMOLED (for status messages, telephony and music control)
Full QWERTY keyboard with high-travel keys
Quad core Snapdragon processor, running at 1.6GHz, 1GB RAM, 32GB internal memory (no microSD slot)
Symbian 'Ellie' OS and interface
Inductive stylus, stored in a silo in the hinge compartment
2000mAh replaceable battery
8MP EDoF gen 3 camera, range 10cm to infinity, LED flash (booo....)
NFC, GPS/GLONASS, LTE, Wi-fi and Bluetooth 4
Full Maps and Office software suites, with application shortcuts for instant multitasking/switching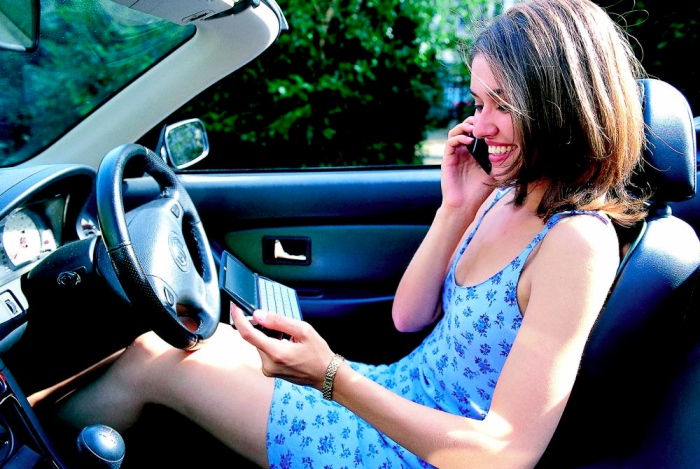 Great to see classic clamshell QWERTY making a comeback in a world of boring super-thin touch slabs and we can only hope this 'Revolution' design makes it to market. You may be sceptical about this rumour, with today being April 1st, but we were told that an announcement would 'definitely' be made on April 31st, so mark that date in your diary!