You can check if Nokia Music is available for your Belle FP2 device by plugging it into Nokia Suite, shown here: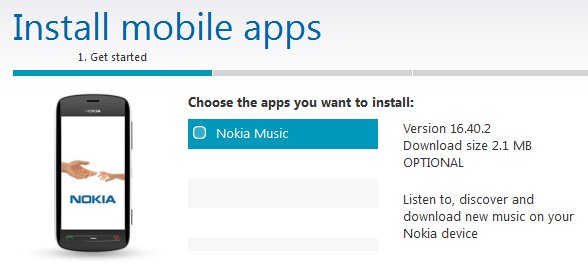 It's likely that this will also appear over the air, through Sw_update shortly, for appropriate devices. It's also likely that the non-functionning of this major new application was the reason why the Belle FP2 firmware update for the Nokia 808, 701 and 700 got 'pulled' so quickly and that the update should reappear, with working Nokia Music client, in due course.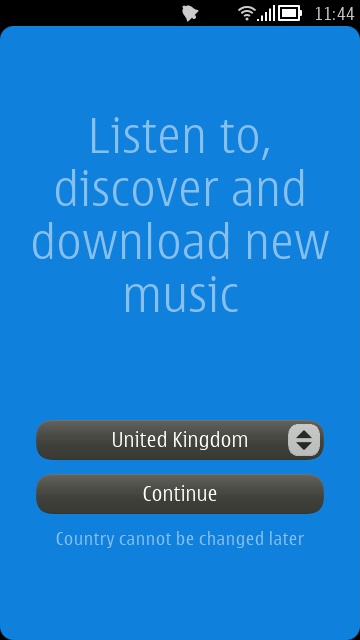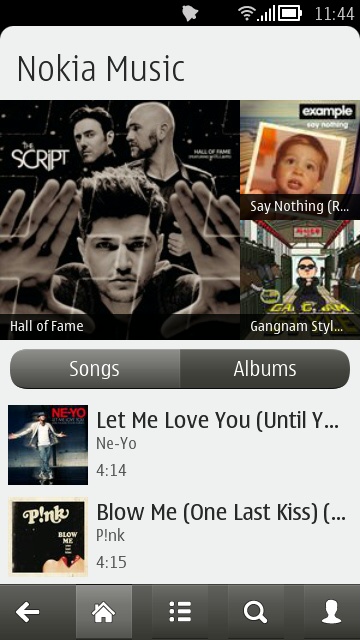 Getting started with the new Nokia Music client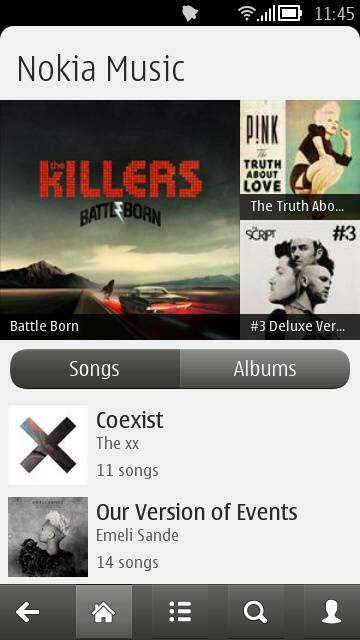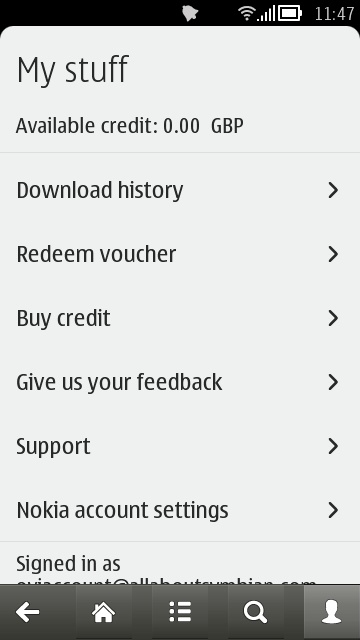 Browsing albums; your profile page, handling credit and vouchers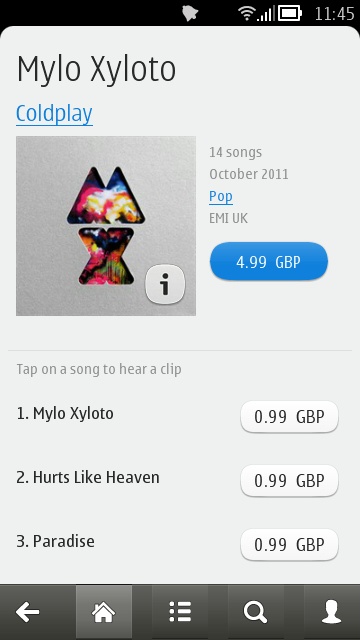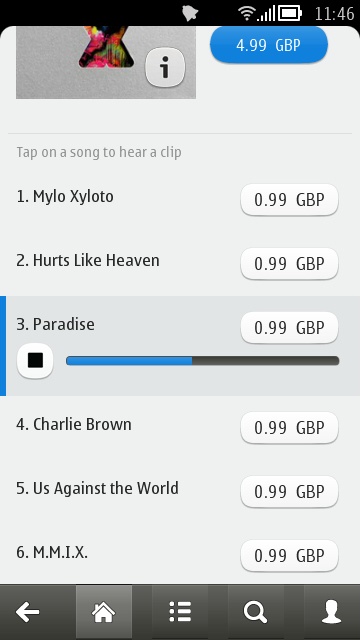 Songs in an album can be previewed by tapping on their titles, a great way of working out whether to get the whole album or just a few tracks.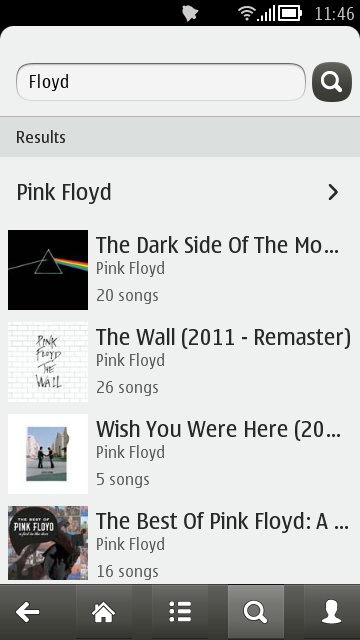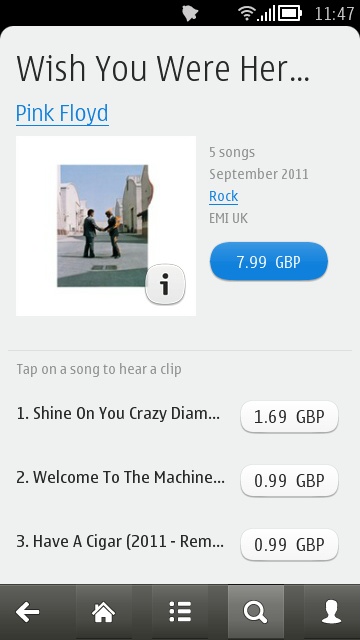 The search function does a good job of trawling through the millions of tracks online; and it seems I've been rumbled - the 16 minute 'Shine on you crazy diamond (parts 1 to 5)' is no longer a standard song, but £1.69.... Still good value, though!
(Note that your phone will get restarted as part of the update.)
[We're also hearing that if you have a Nokia Music Unlimited subscription, then a 'Mix Radio' streaming system is available for some genres and in some parts of the world. See here for screenshots of this in action.]
Comments welcome if you've been a big Nokia Music user in the past - how does all this look to you? And, especially, comments welcome if you've actually received the update (and FP2, obviously). I wonder if this absolutely has to have Belle FP2? There's no massive reason why it couldn't be tweaked to run under Belle and Belle Refresh, as far as I can see.....