Situations allows certain actions to be triggered by pre-defined situations (e.g. switch phone to silent when in the office, or switch on Power Saver after 11:30pm when at home). It does this by letting you define a set of conditions and specifying what the phone should do if those conditions are met. This allows your phone to behave "intelligently" in certain situations, doing things automatically that would otherwise require manual intervention.
Conditions fall into four types: time, calendar, connectivity and location. Time allows you to set time and day-based conditions (e.g. between 08:00 and 15:00 on Wednesdays and Thursdays); calendar interfaces with the Calendar app and can use an optional keyword filter (e.g. meeting) so that a situation is met only when certain named calendar events occurs (e.g. meeting); connectivity conditions activate when a named WiFi or Bluetooth connection is detected (e.g. office WiFi, in car Bluetooth system); location conditions are triggered by proximity to a given location (e.g. the cinema).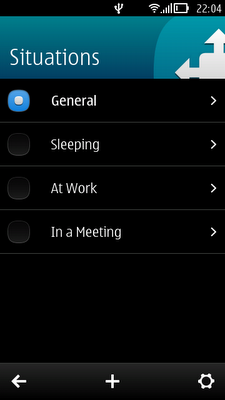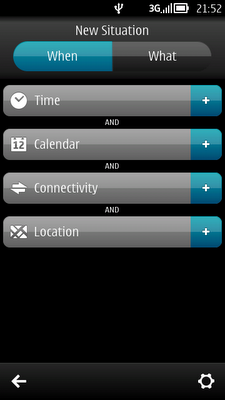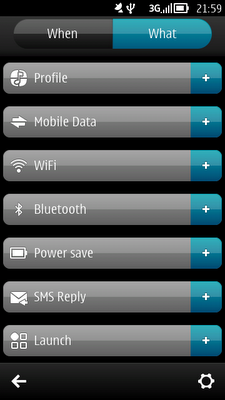 Once you've set up a set of conditions (a situation), you can specify what action the phone should take if this situation occurs. The available actions include profile (switch to a profile), mobile data (on/off), WiFi (on/off), Bluetooth (on/off), power save (save battery life), SMS reply (reply to incoming calls with defined message) and launch (launch an app).
Situations is only as powerful as the conditions and actions you set up, so it is worth thinking carefully about how you use your smartphone before diving into the application. For example, if you find yourself switching your phone to silent mode every night, then that's something you should set up Situations to handle, but that's only scratching the surface.
In my experience, the most powerful feature in Situations is location triggered actions. For example, I have Situations set up to automatically switch to silent, activate power saving mode and launch my IMDB.com bookmark, when I'm in my local cinema.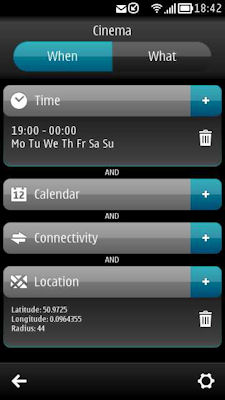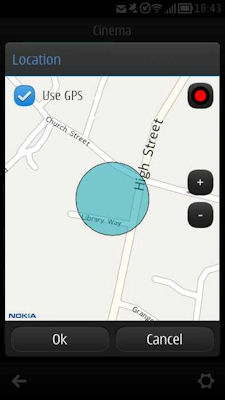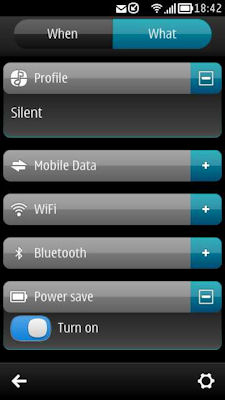 The updated version of the app has a new Belle style UI, which makes it easy to define any number of situations, making the whole app more accessible and user friendly than the earlier beta versions.
There are also significant improvement to the core engine of the app: Location conditions can now be set using a map-based UI; time conditions now supports multiple schedules (and selection of weekdays), calendar conditions have an improved filter (based on keyword) and can also be set to only alarmed events, or to recurring events; Bluetooth and WiFi conditions have been redesigned to be more reliable; profiles can be used in multiple situations, and the use of Power Save mode and SMS reply have been improved and are more reliable.
Pastilli Labs avoin yhtiö has been founded by Roope Tassberg (CEO) and Heikki Haveri (CTO). The company has gone through a process similar to that of Sports Tracker in spinning off the application from Nokia. This involves complex legal negotiations, but now that these have been completed, further development of the app can continue unhindered.
The new version, which is available for all Nokia Belle devices, can be downloaded through Nokia Store. It costs £1 / €1, but that's an absolute bargain for one of the cleverest apps available for any smartphone. Highly recommended.
More information is available on Pastilli Labs website and you can like the company on Facebook or follow on Twitter.