I have the 808 in my hand!
Initial disappointments:
The accessories are sparse. A bog-standard earpiece - not the multimedia control as with the N8. Data and charging USB cable, charger and wrist-strap. That's it!
No 2mm charging! Hopefully USB charging is as fast (Editor's note: Yes it is; the included microUSB charger is of the high capacity variety).
Got to remove the battery to access the SIM and microSD slots. Would have preferred the latter to be accessible without removing the battery.
Nit-picking - I wish Nokia could have retained the N8 embossing that stood out so proudly.
The minus out the way, the 808 is a beautiful piece of engineering. That camera hump is something to marvel at, especially the contrasting black and white.
I thought the back cover would be flimsy like the Samsung Galaxy S range. But it snapped back into place reassuringly.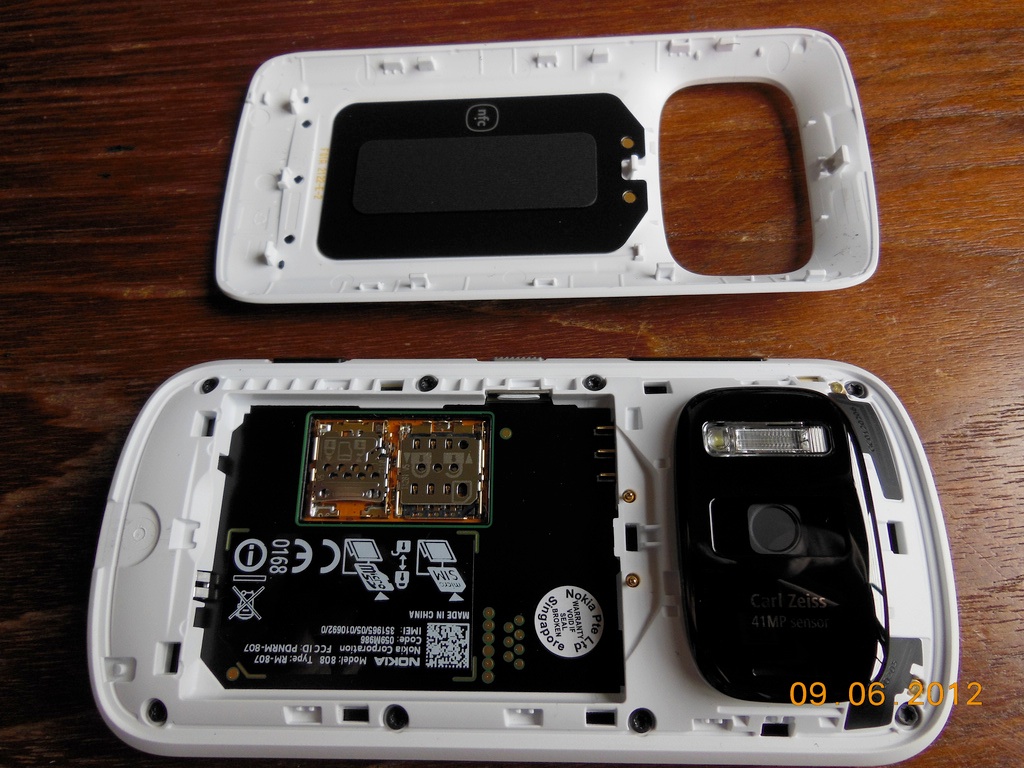 The unit falls into my hands naturally, nicely-weighted. The hump actually somehow helps the fingers to hold the phone. Not sure how and why! The volume, lock/unlock buttons feel solidly engineered.
Overall it feels like a top-end smartphone.
The screen: while it will lag behind 'Retina', SGS3 and HTC One, it is nice and bright. The 4" screen also makes typing on the portrait QWERTY much more palatable. It was always too fiddly on the smaller screen of the N8.
No time yet to test much of the UI, but everything feels so snappy that the N8 feels like crawling. Even the portrait to landscape transition feels swishy, not so laggy. For example, Asphalt 6 started in below 2 secs - impressive! The game feels fluid.
The camera UI is a gem - it feels well thought-out and intuitive. Everything is where it should be and it just made changing setting so much easier. It also just made 2 apps obsolete - Quickcam and Camera Pro. The start up from the 808's lock screen is 1 sec total - very fast. Camera Pro filled in the gaps that N8's original UI didn't have, but the 808's camera UI provides everything. The time for shot to shot is impressive - even taking full-res 34M/38M shots. One trick missing is HTC's ability to capture stills while recording video - maybe Harald can work on that for Camera Pro?...
Some more photos for you. The 3.5mm audio jack, USB on the go/microUSB port and HDMI socket, plugged most of the time as shown:
And here's the replaceable 1400mAh battery. Great to have the flexibility of swapping batteries for a number of reasons which Steve has gone into before!
I'll have more for you shortly - it's going to be an exciting weekend for me!
Ow Kah Leong for All About Symbian, 9 June 2012