The official changelog from Ovi Suite (v3.1) is listed as:
The application has a refreshed look and feel
The new Support

view

(shown below) offers info and help with using Nokia Suite and your phone
The Support view helps make sure you have enough free space on your phone
The improved sync log shows you what has changed during syncing
Software updates for your phone software and phone applications now run more reliably
Nokia Suite doesn't anymore run the MPlatform.exe process - we've removed that from our architecture. You'll see MPlatform.exe still running, if you have Nokia Ovi Player installed on the same

PC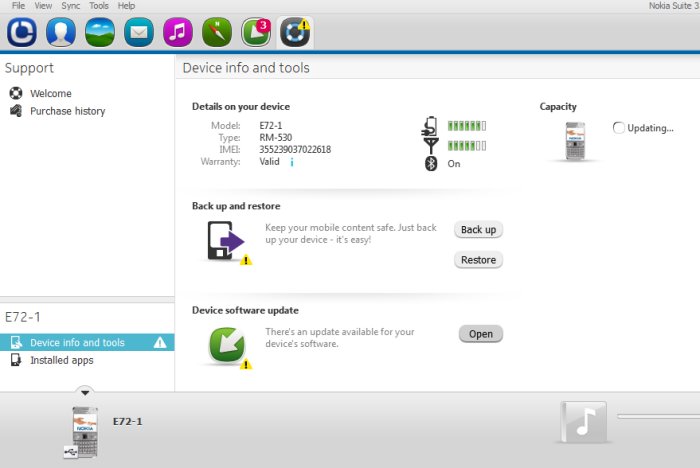 You won't be offered this .002 update if you're already running the latest Beta Labs version, but completists will want to grab the 88MB download anyway from the official download page
Supported mail, calendar and contact applications are listed as:
Microsoft Windows 7 Contacts
Microsoft Windows Vista Contacts
Microsoft Windows Vista Calendar
Microsoft Outlook 2002, 2003, 2007, 2010
Microsoft Outlook Express
Mozilla Thunderbird
So very much Nokia best-ever Windows connectivity suite? It's running smoothly on my editorial PC.
(via)