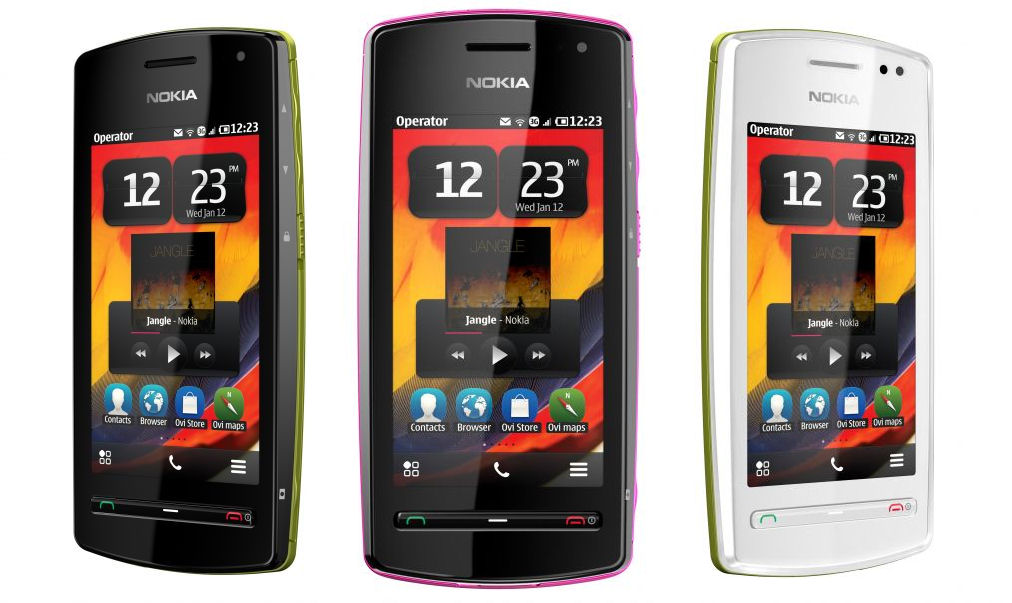 Nokia 600
The Nokia 600 offered a competitive price and feature combination. However, the Nokia 603, which is €20 more expensive, offers a larger screen and a sleeker design. Similarly the Nokia 500 is €30 cheaper and offers a similar specifications, although there are a number of additional specification cuts.
When we discussed the Nokia 603 in a recent podcast we pondered whether there was enough of a differential between the Nokia 600 and 603 for both to enjoy market success. It seems we now have our answer.

At Nokia World I had the opportunity to spend some time with the Nokia 603. I think it's an under rated handset, is the pick of the mid-tier Belle handsets and has the potential to be a hero device for Nokia, especially in markets like China. The hardware design and materials of the Nokia 603 are an improvement over that of the Nokia 600, which had more in common with the Nokia 500.
Nonetheless it is unusual for a handset to be publicly announced and then effectively cancelled. The most likely explanation is that operators were choosing to range the Nokia 603 over the Nokia 600. Other explanations are also possible (e.g. an unforeseen problem with a supply chain or manufacturing process), but in these cases the simplest explanation is usually the correct one. Ultimately the decision not to ship the Nokia 600 will have been made on the basis of the economic viability of the product.
From Nokia:
"After careful consideration we have decided not to ship the Nokia 600 to markets, we are constantly continuing to refine our portfolio to bring consumers the best possible range of devices to meet their diverse needs."