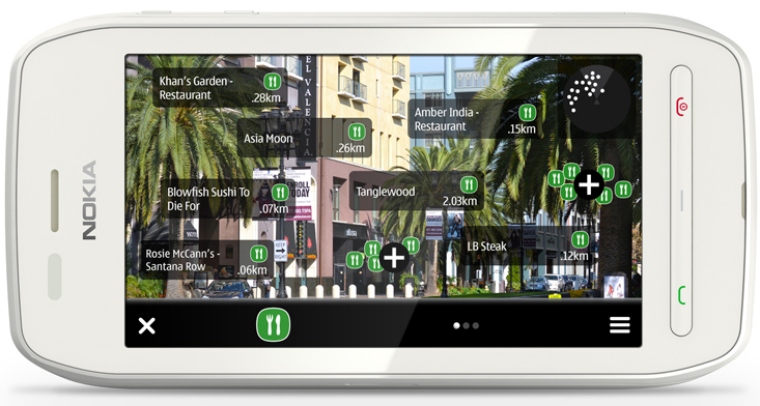 Pulse allows you to keep a groups of friends and family in touch with your location, without you having to share the information on any of the more public social networks. Using your email address, this looks a smart way for a group to stay in private contact with each other.
Places acts as an aggregator for places of interest that are around you - rather than going into each category, this gives you an overview of the local area, with each place iconed up to signify the category you will find it in.
Live View overlays the places database on the local area, but rather than show this in a top down map, you have an augmented reality view where the camera is brought into the application allowing the place information to be overlaid onto the camera view.
Finally, Public Transport brings in information from a number of transport networks around the world, allowing you to do route planning and timetable look ups from your handset.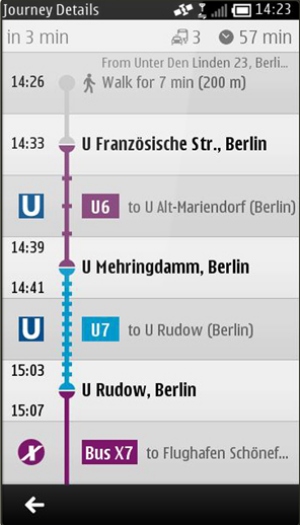 Both Pulse and Live View are also available as standalone apps if you would rather look at them outside of the Maps application. If you're looking to try out this latest build from Beta Labs, be aware it is "at your own risk" and we'd always recommend you back up your data before installing beta software.
More details, and links to install the latest build can be found at Beta Labs.