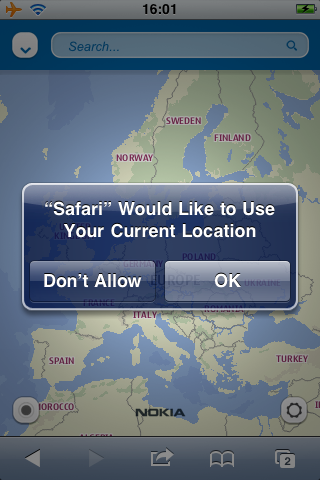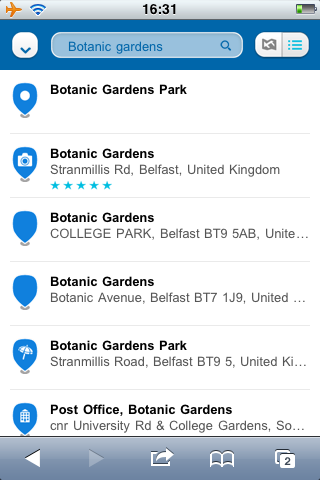 It's not a replacement for the native Nokia Maps app on your Symbian handset (the Nokia Browser will find itself forwarded to another mobile site, by the way, if you try this), but with geo-location in the Safari and Android browsers, the extensive points of interest database, route planning and ability to store favourites as part of the application, this may appeal to someone. It's free to use, so at the very least worth a bookmark as it sits alongside Google Maps.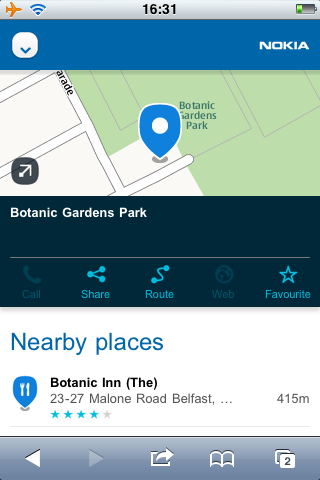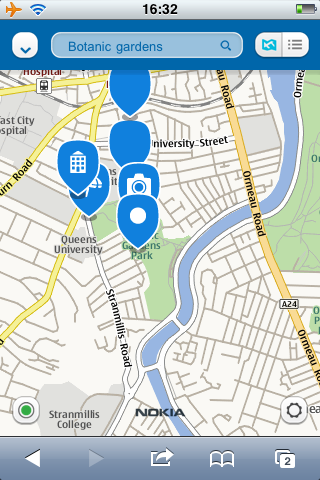 I wonder if this is a by-product of the work being carried out for Nokia Maps to run under Windows Phone, or whether the engineers did what engineers always do and simply thought "let's see if this will work..."
No matter, it's useful, it's official (being under Beta Labs) and while it's not Symbian, it bolsters one of the more successful elements in the Symbian ecosystem. So point your Androids, iPhones and iPads to m.maps.nokia.com.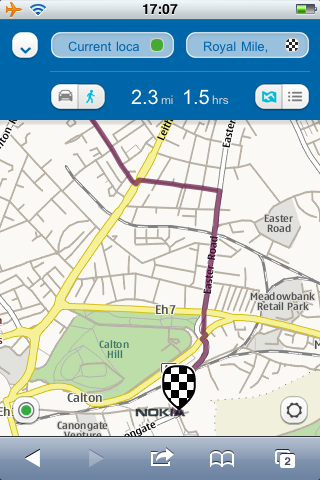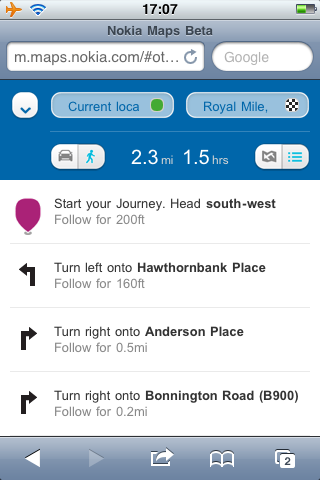 -- Ewan Spence, Sept 2011.