Of course, if you haven't yet installed this, then head to m.google.com in Web on your Symbian-powered smartphone and click on 'More' and then 'Maps'. Here are some real time traffic examples from two of the new countries, demoed on a S60 3rd Edition device: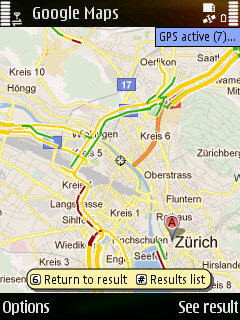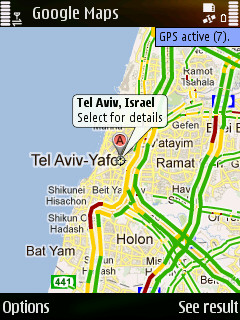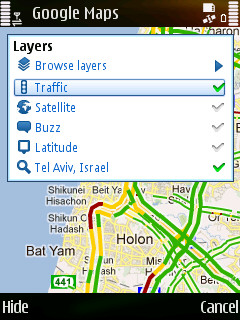 From the Google LatLong blog:
"we're announcing new coverage in Austria, Belgium, Czech Republic, Denmark, Germany, Ireland, Israel, Luxembourg, Netherlands, Poland, Slovakia, Spain and Switzerland. Coverage includes all freeways and highways, as well as large roads in major cities. Users in the UK will also benefit from a finer grain of street level coverage"