Quick look app review: LinkedIn
LinkedIn
The home screen of the application presents icons for the core LinkedIn functions. In line with LinkedIn's focus of facilitating users to create new business contacts, user can view their invitations to connect with others, and manage their private messages.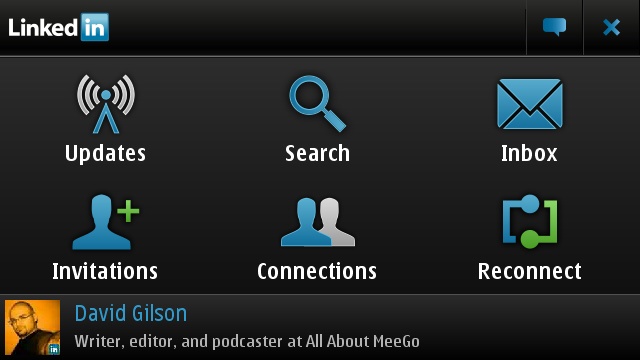 The LinkedIn app home screen
For those one is already connected with, users can view a time-line of status updates, and review their current list of connections.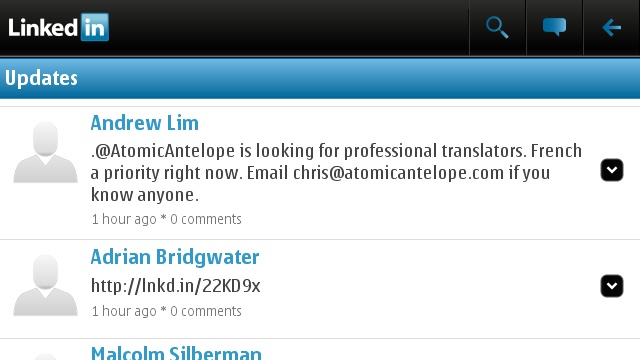 Viewing status updates of your LinkedIn contacts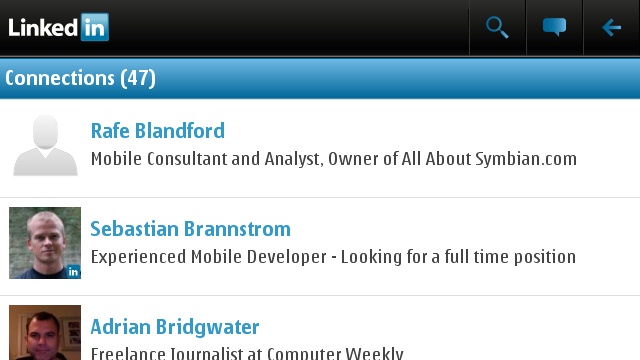 Reviewing the list of people you're connected with on LinkedIn
The LinkedIn app also allows users to create their own status updates, along with the option to have the update sent through to their Twitter account.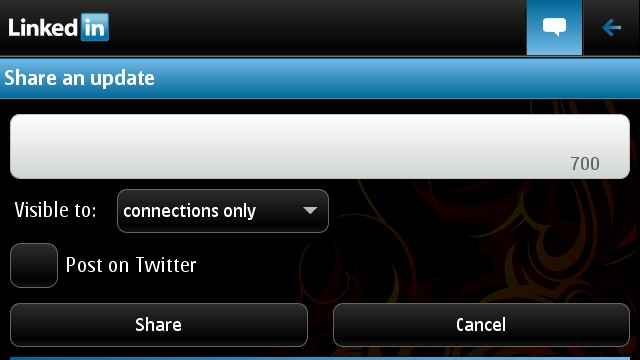 Creating a LinkedIn status update
Lastly, just as with the Nokia Social application and official Facebook application, LinkedIn provides a home screen widget, which provides an overview of one's invitations and inbox messages, along with a rather slim link to search through the social network. This widget will be of most help to those who heavily use LinkedIn.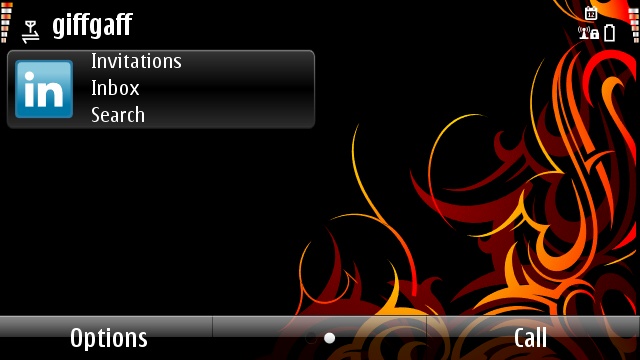 The LinkedIn homescreen widget
As ever, comments are welcome. If you're a frequent LinkedIn user, what do you think of this application?
David Gilson for All About Symbian, 12th May 2011.