The description given in the Software Update application states:
"This new update brings several additions to your Search widget such as search history suggestions and faster access to your favourite search engines. All this plus a few other updates that make it even easier to organise your conversations and send photos with your phone."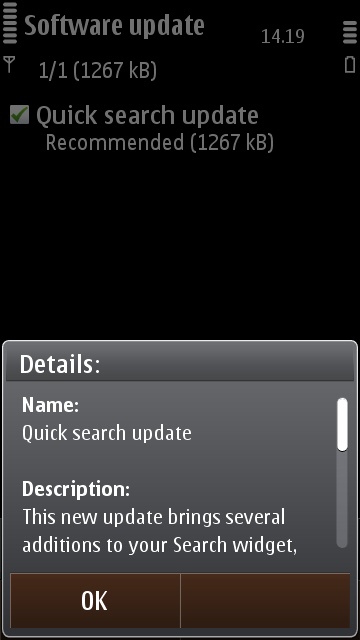 Most of the changes to Quick Search appear to be under the hood, and while performance is improved, on our handsets local search feels like it is running at a similar speed. How is it running on your smartphone?