The X6 could be seen as the phone that addresses feedback from the 5800 and 5800 Comes with Music editions. From Nokia's press release:
"Pioneering new ways for the world to experience music, Nokia today announced the launch of the new Nokia X6. Capable of playing up to 35 hours of music, the Nokia X6 is a powerful entertainment device, combining 32GB of on-board memory with a slick 3.2" finger touch interface.

The ultimate device for music lovers and social butterflies, the Nokia X6 has a 16:9 widescreen optimised for photos, videos and browsing. With direct access to Ovi Store, the Nokia X6 is a hive of activity that brings 20 friends and virtual communities, like Facebook, to your homescreen."
Just like the N97 Mini, the X6 is expected to arrive in Q4 2009.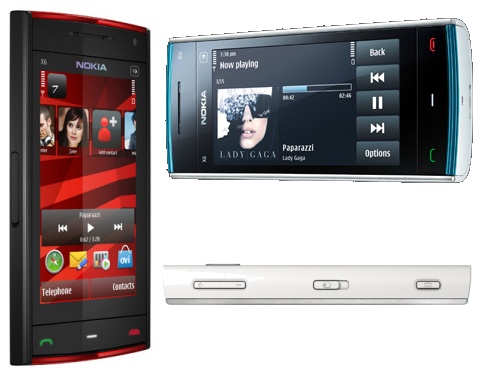 Technical Details
System: WCDMA 850/1900/2100+QB GSM (LTA, NA). WCDMA 900/1900/2100 +QB GSM
User InterfaceSymbian OS, S60 5th edition 5.0
Size: 111 x 51 x 13.8
Display: 3.2" 16:9 nHD, 231 ppi, capacitive
Internal Memory: 32 GB
Talk time: up to 8h (GSM) /5 h (3G)
Stand-by time: up to 406h (GSM) /400 h (3G)
Music playback time: up to 35h
Video playback time: up to 4h at 30 fps
Processor 433.9MHz
Planned Market Introduction: 4th Quarter 2009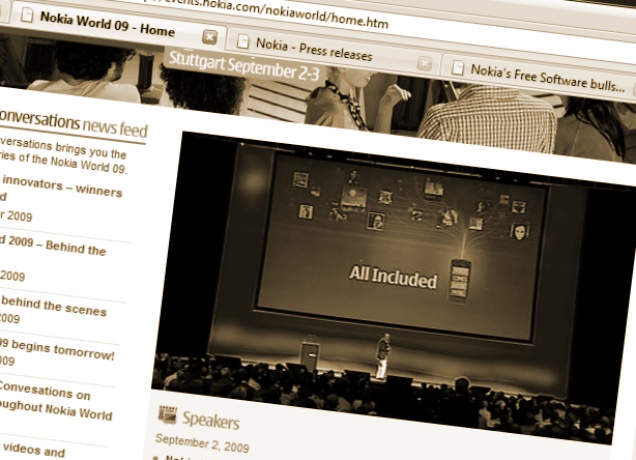 Also announced was the X3, the first S40 powered phone to integrate with the Ovi Store. While not a Symbian powered device, the fact it hooks into the Ovi Store is worth paying attention to as Nokia embarks on a full blown multi-platform solution.