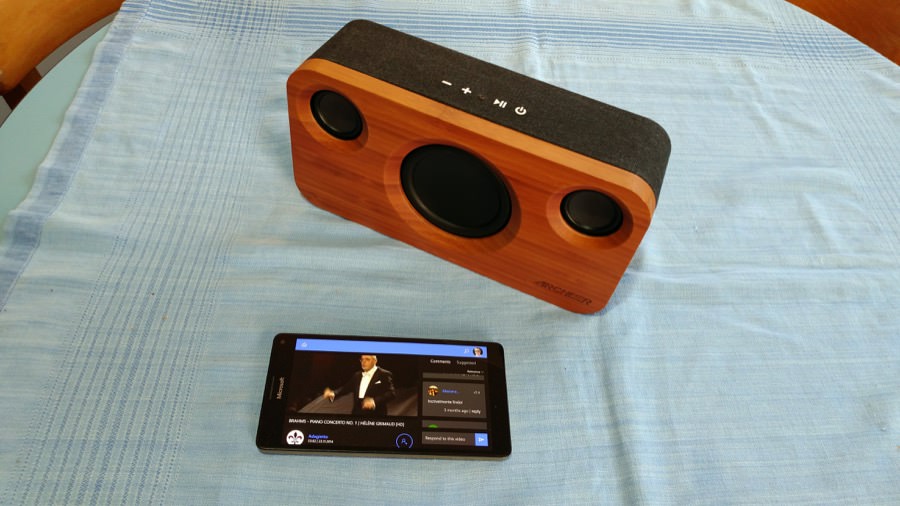 The secret here, other than sheer heft (the A320 weighs 1.4kg!), is the central 15W sub-woofer and bass reflex port on the back - these push around a lot of air. The upshot is that whether you're into classical music or rock, the fidelity is right up there with a dedicated living room sound system. Perhaps not matching proper hi-fi set-ups, but darned close considering that you can pick this up in one hand and move it to a different room in an instant.
I was testing this with my Lumia 950 XL and it paired easily and also reconnected automatically on subsequent play tests. Once playing, music (or YouTube, above) can be controlled from the phone's volume buttons or those on the fabric-covered speaker top: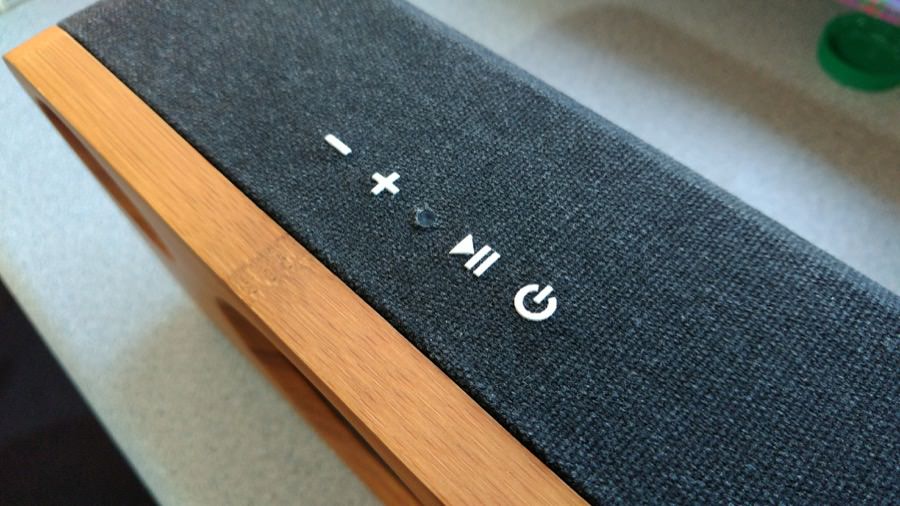 The craftsmanship that's gone into the bamboo machining and finishing is extraordinary - the A320 is currently £75 in the UK and it's worth every penny. I remember when a 'Jambox' speaker was over £100 and here we have something with five times the audio quality at a lower price, albeit in 2017.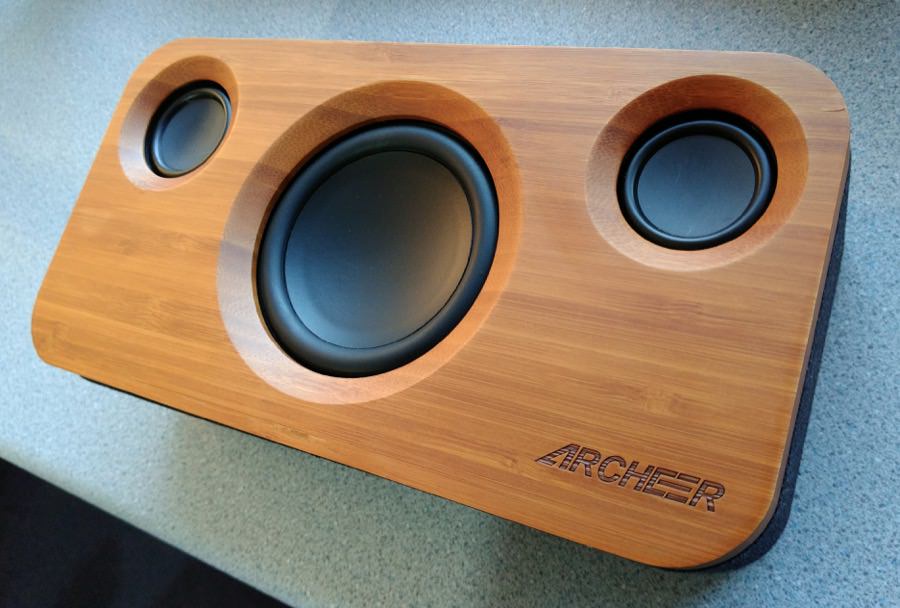 On the back of the A320, in addition to that bass reflex port, are the usual ports - 3.5mm Aux in, in case you don't want to use Bluetooth, microUSB for charging, though the internal battery is a whopping 5200mAh and we're six hours of playback into our family test and haven't needed to recharge it yet. Given the (relative) lack of portability, the odds are good though that this will be within range of a charger most of the time - we're not talking beach or hiking sessions here!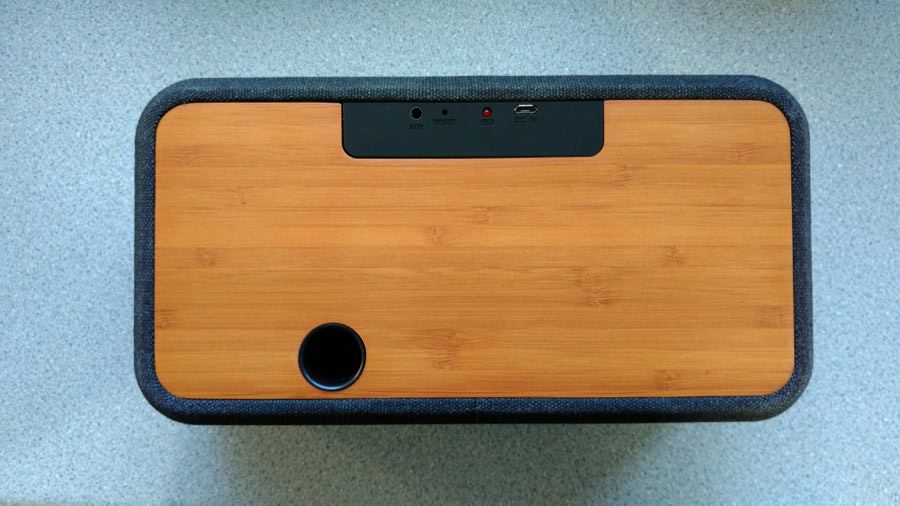 Talking of beach and hiking, add in anything to do with water or physical attack - so that's kids and pets out. The exposed speakers cones look fantastic but aren't going to fare well if something hits or presses against them. Also avoid (steamy) kitchens and bathrooms!
But, for the adult in a safe and secure living room or office, the sound quality from the Archeer A320 is unequalled in my Bluetooth speaker tests. A top product, beautifully crafted - just be careful where you put it!
PS. For anyone in the USA, here's the Amazon USA buy link, along with a discount code: GWZRR89M