I myself have a number of the old micro-to-C adapters. At the bottom of drawers and cases and never around when I need them. And they don't always support data as well as power.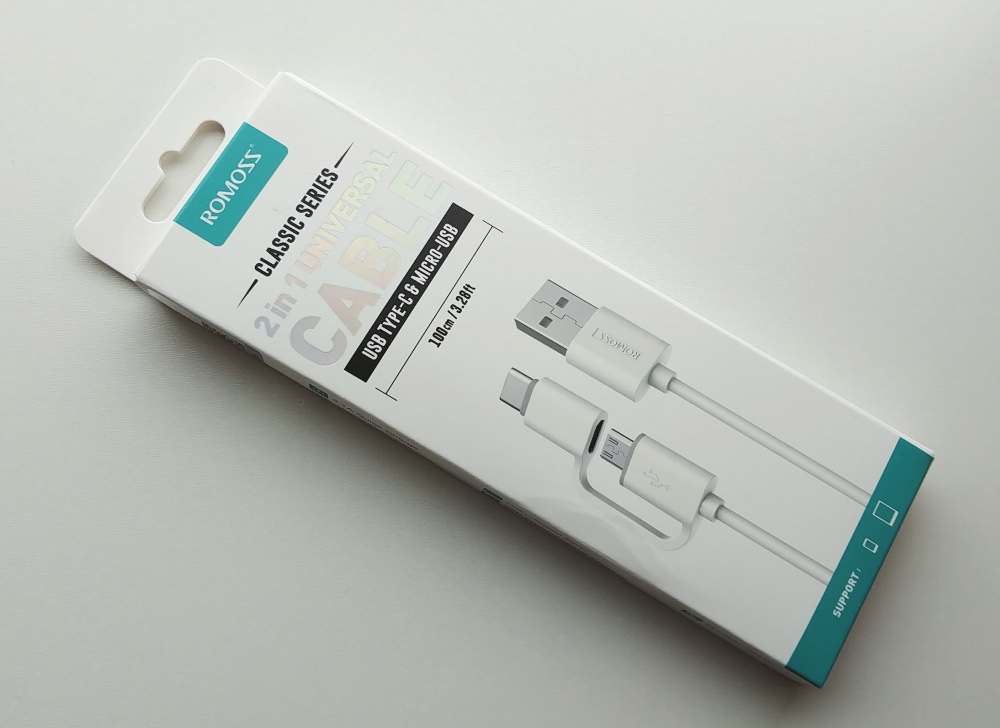 The Romoss cable aims to fix things and for £9 all in, which I think is quite reasonable. The double-head has the USB Type C cable tethered by strong plastic and so it can never be lost. And when you need Type C for hooking up to a PC or for charging, for a newer device, then just pop it over the microUSB connector and Robert's your father's brother.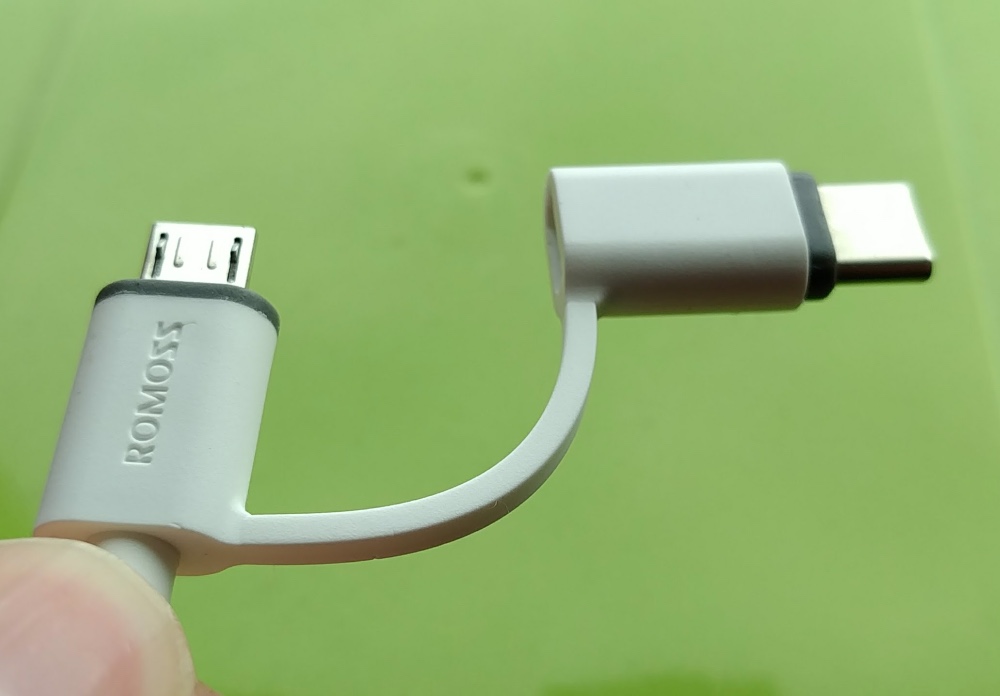 I tested this with an old Symbian phone, the Nokia 808, and saw data connection (mass storage) and charging, I did the same with a Lumia 1020 and 950 XL (both shown below) and then the new Alcatel IDOL 4 Pro, and finally an Android flagship with 'C' and in each case the cable performed as expected.
The only caveat is that the cable is quite thin by USB Type C standards, indicating that it's current limited, and indeed only 2.1A is claimed (I tested it at length!), some way short of the full 3A or 3A 'Power Delivery' that's part of the Type C specification and that we're used to from the most capable in-box and aftermarket chargers. And not compatible at all with Qualcomm Quick Charge 2/3, should you have a phone with this onboard.
Still, 2A is still a decent charging current (and the convenience of bringing only one cable to handle all your phones is probably worth taking a small hit on maximum current.
Oh, and the cable's white, which I've grown to like as it stands out in my case or bag*.
* I don't use Apple phones or tablets so I don't have a load of white gear already!