From the Indiegogo listing:
Volterman® is the World's most powerful smart wallet with 5 smart functions: •

Built-in Powerbank (from 2,000 to 5,000 mAh)
Distance Alarm
Global GPS Tracking
Worldwide WiFi Hotspot
Thief Detection Camera

With all the tech inside, Volterman® is slim and lightweight made from premium quality materials.

I have some questions, not least about the standby drain of the integral gadgets. It's also claimed that the power bank can wirelessly charge from your phone, but that would assume that your phone also had Qi coils and support for this?
There are several variants, with different sizes and capabilities:
Volterman CardHolder
Volterman BiFold
Volterman Travel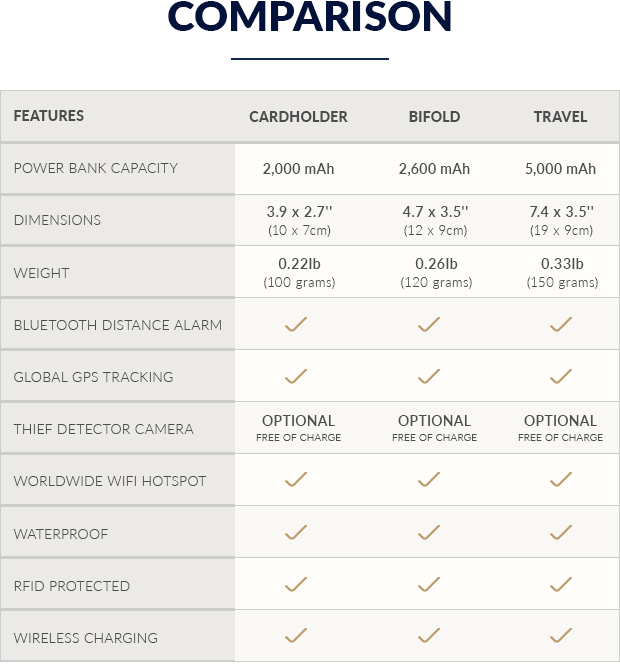 More over at the full Indiegogo introduction page.
Naturally, there's a promo video too, deliberately cheesy and fun(!):
I'm looking forward to reviewing at least one of these variants in due course.