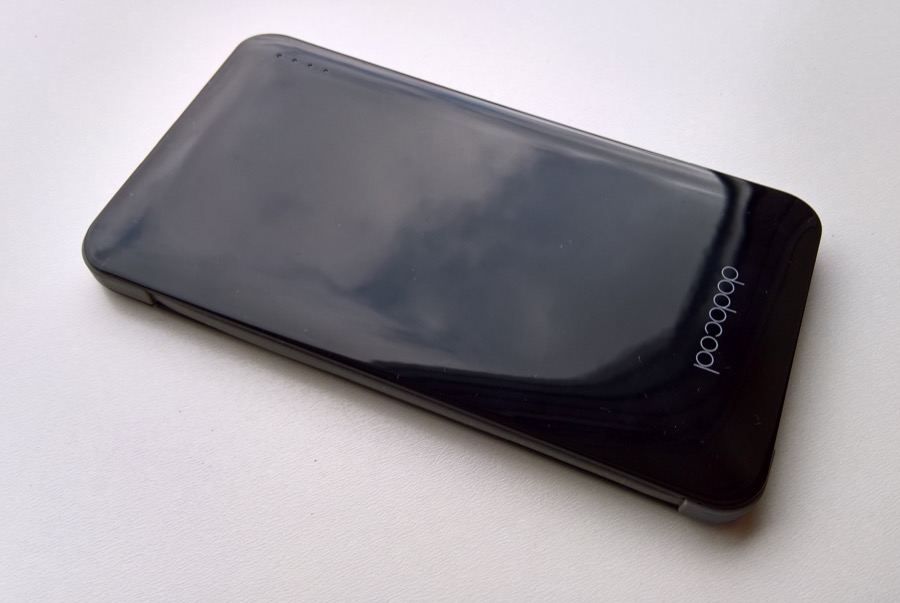 Regardless of those caveats, there's an interesting idea here - a slim and portable power bank with a recessed USB-A port and the facility to snugly store a short charging cable for the format of your choice. As per the photos here, showing both Apple Lightning (iPhone) and microUSB leads in use/unfurled.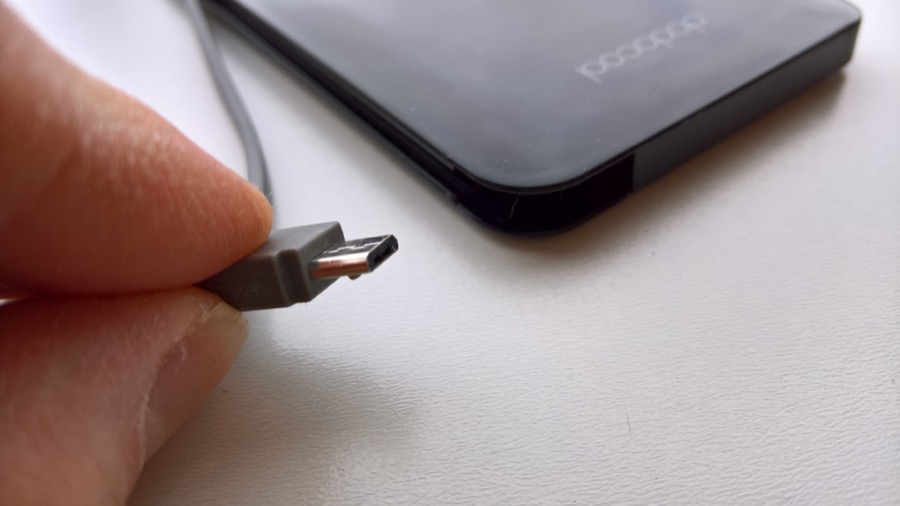 The extension of your choice fits snugly into the right side of the power bank. Only the phone end is designed to be clipped off quickly, the USB-A end is deliberately buried inside the body and needs a bit of wiggling to change.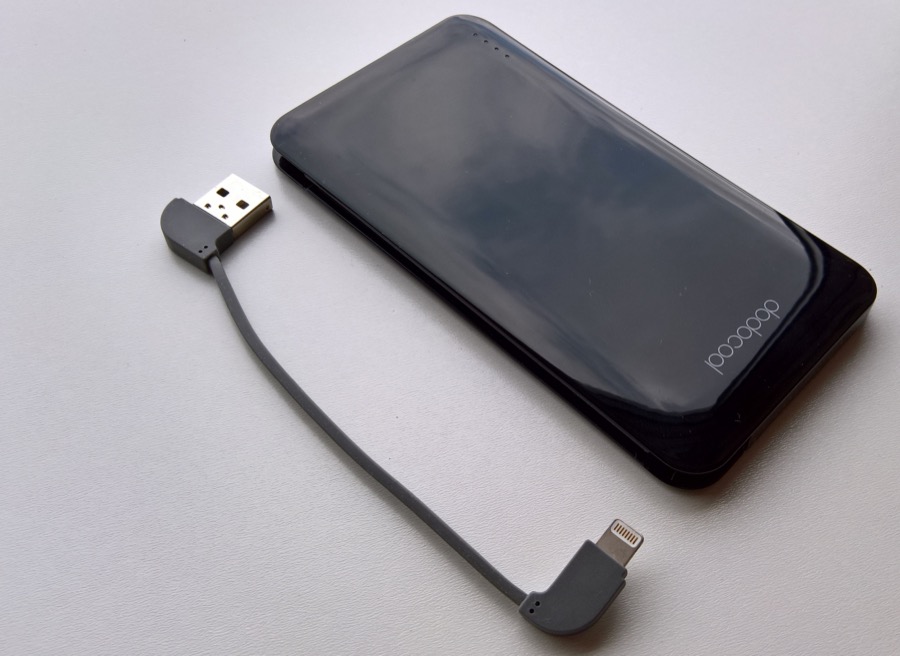 And no, there's no USB Type C option yet - I did ask. Perhaps if the product sells well then a new extension can be crafted and/or bundled?
However, all is not lost for, in addition to the integral/recessed cable extension, there's an extra USB Type A socket on the end of the power bank - and current can be supplied to both USB outputs if needed, albeit at a maximum of 1A for each. Also seen below is the microUSB input port, this is how the dodocool power bank is charged (this time at 2A).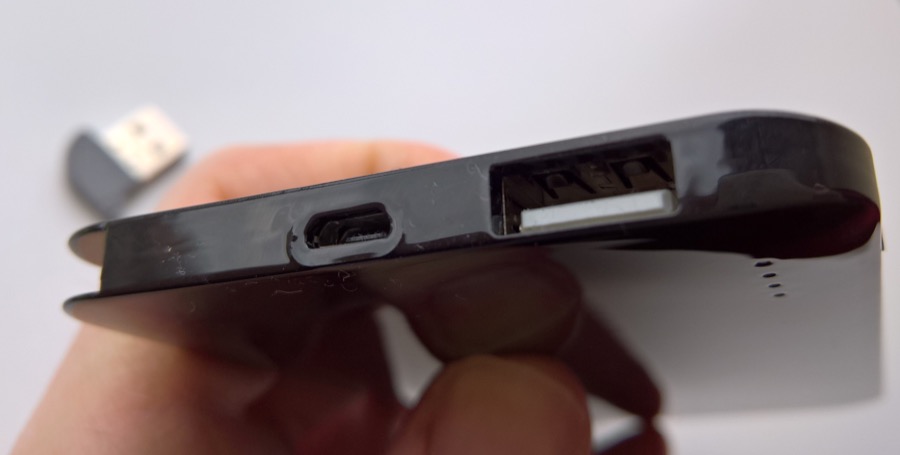 The limited current output (i.e. 1A per port) proves to be the biggest issue that some will have with this accessory - we're so used these days to quick charging solutions - usually 2A at 5V or Quick Charge 2.0 or 3.0 compatibility, so dropping back to 5V/1A seems somewhat old fashioned!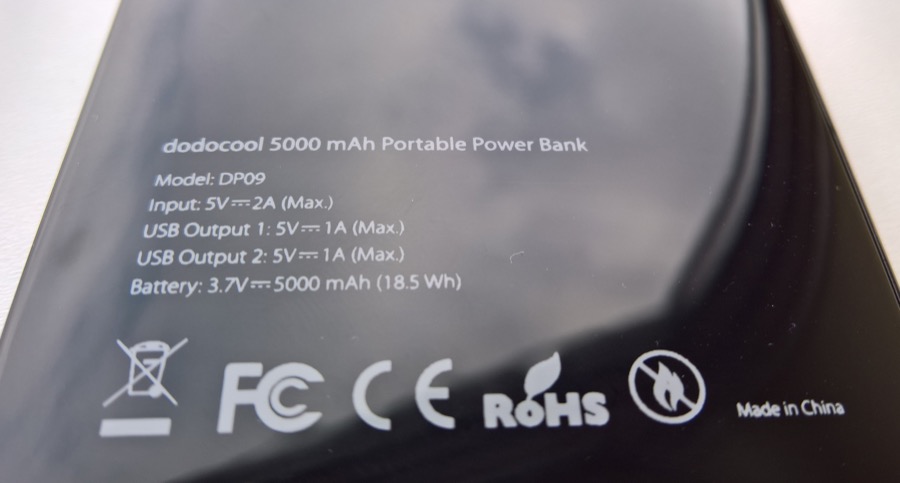 Overall capacity is decent enough considering the slender form and weight (125g), mind you, enough to charge any phone from scratch at least once.
One final issue I had with the dodocool power bank is its finish - it's glossy. Very, very glossy. So glossy that it acquires fingerprints and looks terrible after only a day of use. This is where 'glossy' phones would use an oleophobic coating, but here it's just shiny plastic - a matt finish would have looked less stunning out of the box but would have looked better in real life use.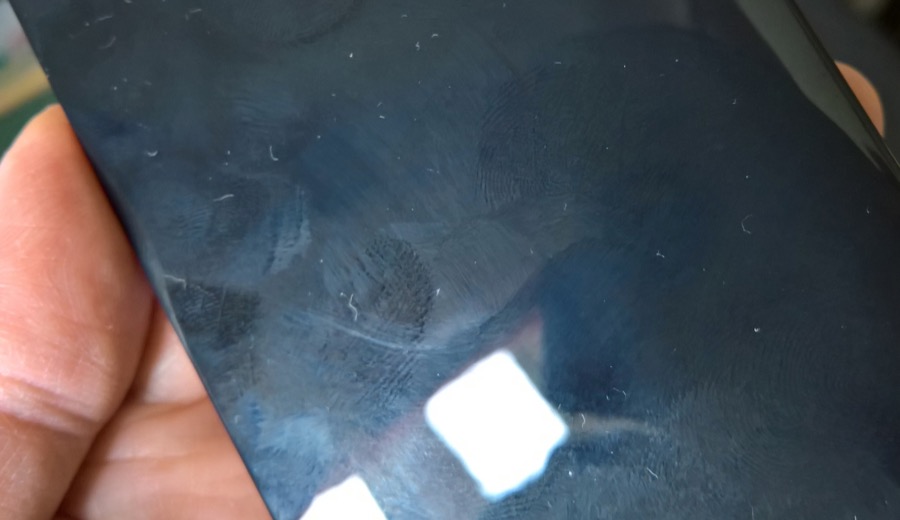 An interesting, semi-modular power bank then. The creators needs to make one with a matt finish and then throw in a USB-A to USB-C extension as well - increasing the current output would be the cherry on the cake. Watch this space - I'll let you know if a 'mark II' arrives!
You can buy this on
Amazon UK here
, use promotional code:
AZ5YAE4C
to get 22% off until the 28th of March 2017, or on the
USA Amazon site here
(promotional code
86ROTUG6
). In each case, the code is only valid for the 5000mAh power bank in black.