Here's today's preparatory update being applied: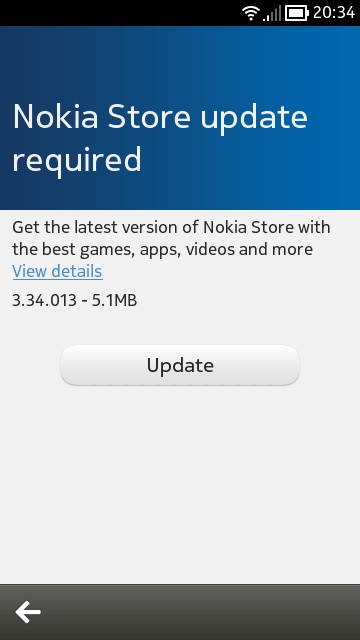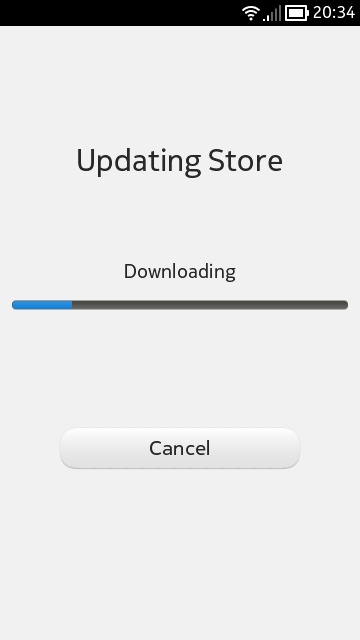 It went on smoothly on my Belle FP2/Delight Nokia 808 PureView, but the Store update keeps looping round on my Belle Refresh/Delight Nokia N8, which is odd. Any more data points?
Quoting the Opera press release from my earlier story:
Opera Mobile Store will replace Nokia Store as the default app store for Nokia feature phones, Symbian and Nokia X smartphones, following an agreement between Opera Software and Microsoft.

Beginning in the first quarter of 2015, people who access Nokia Store from Series 40, Series 60, Symbian, Asha and Nokia X devices will be automatically redirected to Opera Mobile Store, where they will be offered the opportunity to become customers of Opera Mobile Store and have access to tens of thousands of apps for their Nokia phones.

The transition to Opera Mobile Store will enable millions of people who use classic Nokia phones to continue to have a trusted source for apps, games and content. The process of migrating customers from Nokia Store to Opera Mobile Store is expected to be complete in the first half of 2015, at which point Nokia Store will be closed.

....When the transition of customers from the Nokia Store to the Opera Mobile Store is complete, Opera is positioned to become the third largest app store in terms of downloads.
Of course, as previously noted, the existence of a new store doesn't help all those who purchased content from the Nokia Store and will soon not be able to re-download it (if the Store is working for you now, make sure you've downloaded/installed as much as possible!)
Developers make well choose to take up residence in the Opera Store, if they haven't already, but you have to wonder if the days of monetising content for Symbian are already over. Quite a few developers have chosen to make their commercial Symbian applications (effectively) freeware, even if only for 'hacked'/custom firmware devices, as a way of giving back to the long term Symbian community, and I'd encourage more to do so in the next few months. Developers should either get in touch with me or with Sebastian, who runs the AppList Store.