You'll remember the Samsung Galaxy S4 Zoom from 2013? 10x optical zoom and Xenon flash? I did a head to head between this and the Nokia 808 last year, concluding that the S4 Zoom won out by a small margin, but only at the expense of significant bulk.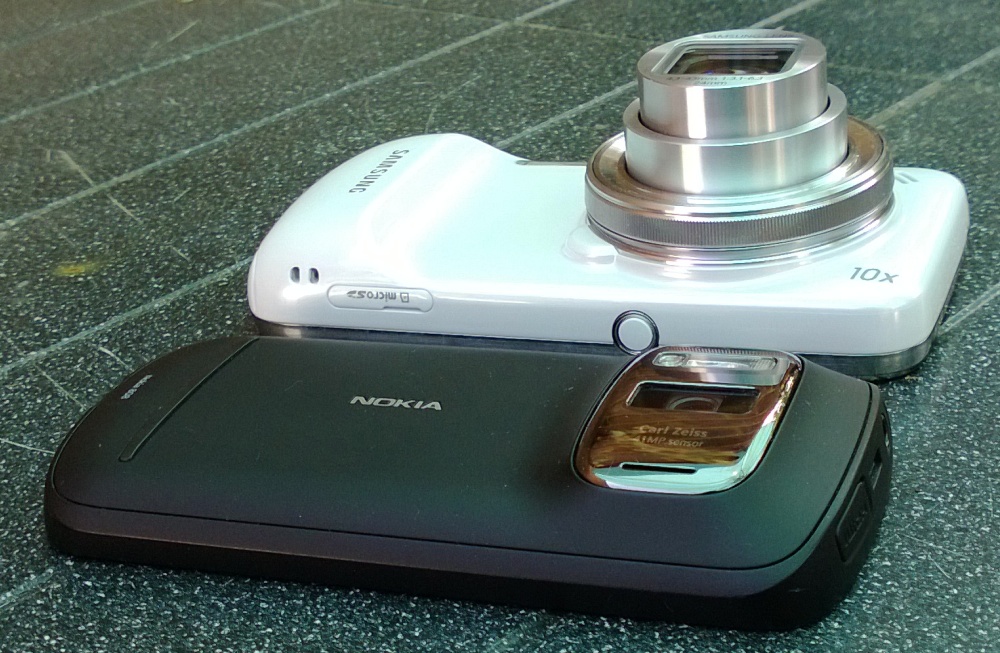 I then threw the Lumia 1020 into the mix here, with the S4 Zoom just getting pipped at the post itself here, though in fairness there's not a lot in it over all my various test cases.
But the S4 Zoom's lens module protruded a good centimetre and snagged on every pocket it was inserted into - truly a compromised form factor.
Which is why I wanted to highlight the announcement, over in the Android world, of its successor, the Samsung K Zoom, with massively slimmed down optical zoom mechanism. The sensor's the same, at 1/2.3", as is the Xenon flash, so performance will be similar - but the crucial thing is the form factor. The first time I saw the K Zoom laid on a table, it immediately brought to mind the classic Nokia camera flagship form factor: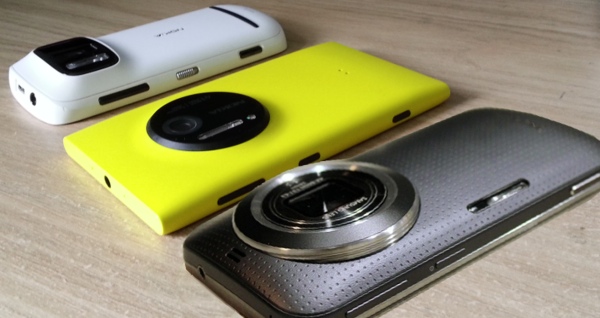 The combination of large camera island, with large sensor, zoom and proper flash, allied to the gently rounded body and full hardware camera shutter button should make the K Zoom very competitive with the 808 and the 1020 in terms of pocketability, even if it is, necessarily, physically thicker.
Not that we're recommending you jump platforms to get the K Zoom, but we thought you'd want to know about this competitor, at least. And, of course, we're getting the K Zoom in on day one of availability, for direct still and video tests with both of the smartphones pictured with it above. Plus whatever else we've got lying around, no doubt.
Watch this space. And comments welcome. Do you think the K Zoom is a spiritual successor to Nokia's camera flagships and vision, the 808 in particular? You can't help but spot certain similarities...
PS. You can find out more about the Samsung Galaxy K Zoom here. Oh, and there's the traditional launch promo video: