From the blog post on Symbian Developers:
One of the finest blogging apps for Symbian, blob, which allows you to read, write and edit WordPress.com and Blogger blogs, has been updated to version 2.6.0. According to the developer Anand Bibek, this update fixes "302 Moved Temporarily" which was caused due to recent changes in Blogger API. Along with Blob for Symbian, Blob for Harmmatan is also updated caching similar bugs.
You may remember our original review of Blob, here, though this was admittedly of a very early version: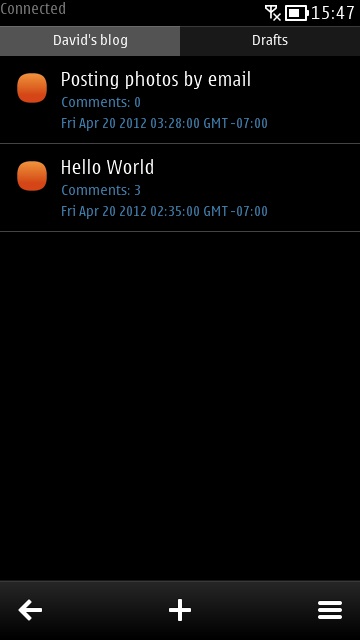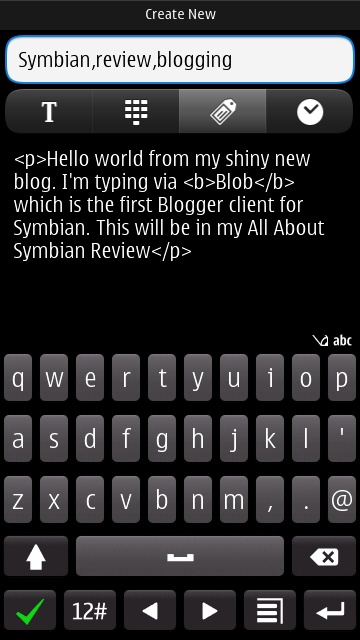 Now, as the Nokia Store is frozen, you won't be surprised that you'll have to sideload this new version. In fact, I'd also recommend uninstalling the Store version before grabbing the self-signed download below.
https://www.dropbox.com/s/3vkb9ca44vh5lzu/Blogger_2_6_0_selfSigned.sis
You'll get the usual extra warning on install, but that's par for the course with self signed apps at this stage in Symbian's life. Just go with it.
Comments welcome if you use Blob for either Blogger or Wordpress in 2014. How does it perform?