Here's the changelog from Delight v1.3 to the new v1.4:
Changes:
- removed Nokia Weather and Weather widget
- added remove Recording tone patch
- added full filesystem read access to X-Plore and full write access of :\private\
- Picture viewer works in :\private\ folders
- torch mod, now you can enable torch via lock key in power saver mode
- EvenFaster patch for ROMPatcher, which allows you to enabled/disable torch via lock key much faster

Added:

- exclusive keyboard skin by bhavin192 (you can revert to original one via Delight App)
- Photo Editor from N8 (you still can access FP2 editor from gallery)
- Video Editor from N8 (you still can access FP2 editor from gallery)
- Unit Converter from s60v5
- GPS Info app from s60v5
- Delight SMS Themer

Fixes:

- Email widget font Delight style white
- Note widget font Delight style white
- cleaned sisregistry
- Sysap 1.4 by iChris701, now it will show SSL cert popups like on original firmwares

Updated:

- Menumatrix to show Unit Converter in Organiser & GPS Info in Navigation
- Updated Delight App to 1.3.0

Widget skins: new by Mahindar

- Dlan big & small
- Wlan small
- VPN toggle
- Operator
- Stopwatch
- Fmtx small
- Mirror
Themes:
- Delight theme updated
- added "Evolve Qt 3.0 For FP2" theme by SLAYER33
Effects:
- Smooth As Hell V4 by Allstar12345
Here's my Nokia 808 running the latest v1.4 Delight version, complete with successful Microsoft server PIM sync and email: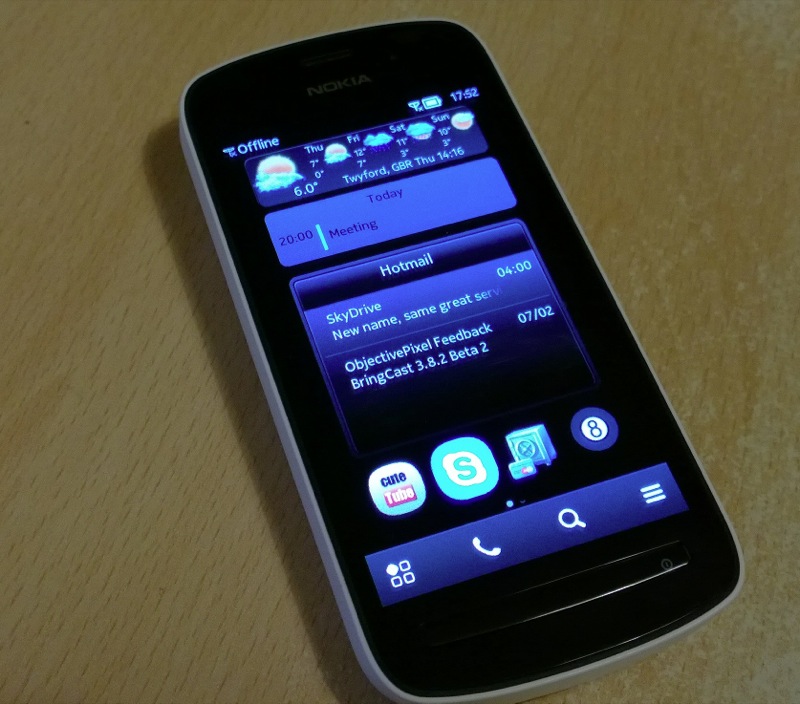 You can find everything you need here in the original post. See the FAQ there and make sure, after booting, you both allow time for the auto-updaters to run and also just run the 'Delight 1.4' 'Updater' when prompted (assuming you were already on v1.3).
Total time taken, with no data or apps loss, was about 15 minutes, but it will take longer if you're new to firmware flashing/updating or if you need to use another base language.