I've featured the Nokia E6 in particular in recent times, highlighting its strengths here and discussing the benefits of custom firmware here. But there's no doubting that, in terms of pure hardware specs and quality, Blackberry's Q10 has got it beat (at the expense of BB OS 10 being immature). And now it seems as though Blackberry's future direction is set to move with the Q10 and its desecendants, giving E6 owners a possible way forwards into 2014/2015 and beyond.
From the Bloomberg article:
BlackBerry Ltd. (BB), which struggled to entice customers with touch-screen models last year, plans to return its focus to keyboard-equipped phones under Chief Executive Officer John Chen.

"I personally love the keyboards," Chen said in an interview yesterday with Bloomberg Television's Jon Erlichman at the InternationalConsumer Electronics Show in Las Vegas. In the future, the company's phones will "predominantly" have physical keyboards, he said, rather than touch screens.

Chen, who took the CEO job in November, is trying to rebuild the company after last year's BlackBerry 10 touch-screen lineup fizzled with consumers -- contributing to billions of dollars of writedowns. As part of his comeback plan, BlackBerry is refocusing on the corporate and government customers that fueled its early success. Those users preferred real keyboards because they made it easier to hammer out e-mails.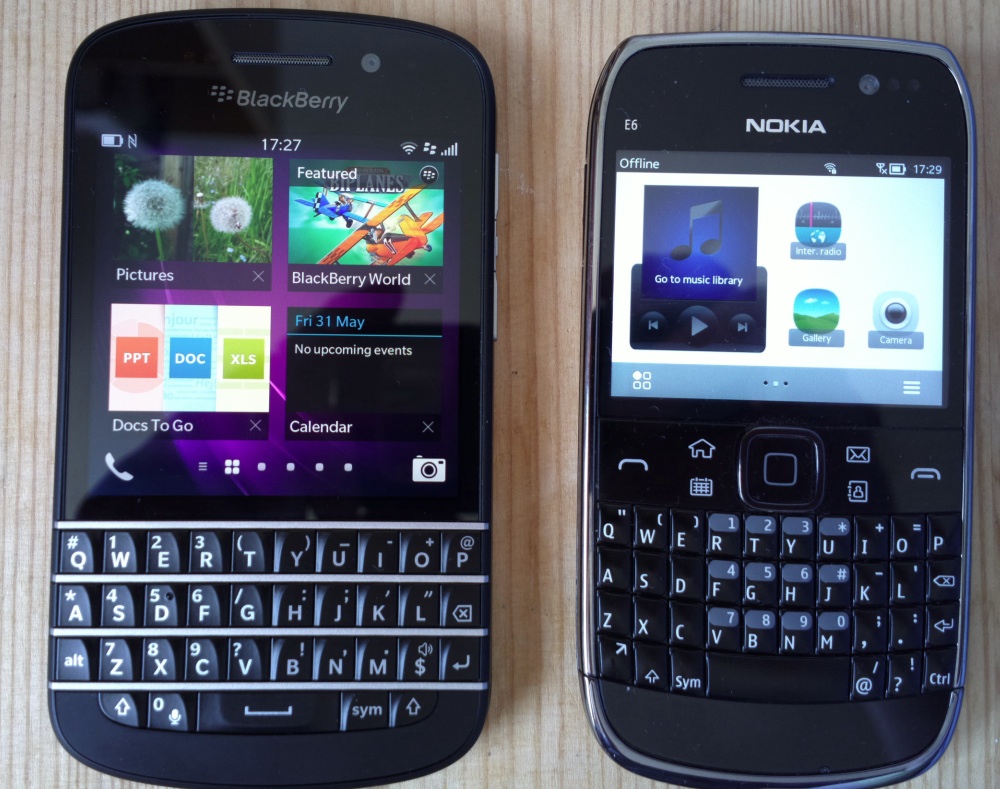 Regular listeners to podcasts I've been on in the last year will have noted that I've said from the very beginning that going to full touch (and challenging the iPhone, Android and Windows Phone) was a big mistake. Blackberry should have led the OS 10 generation with the excellent Q10 and would almost certainly have fared far better. And now it seems that my opinions have been vindicated with this latest reported news from CES.
See also my original Nokia E6, Blackberry Q10 head to head here.
Comments welcome. Would a Blackberry Q10 with full mature software set replace your Nokia E6 or E7?