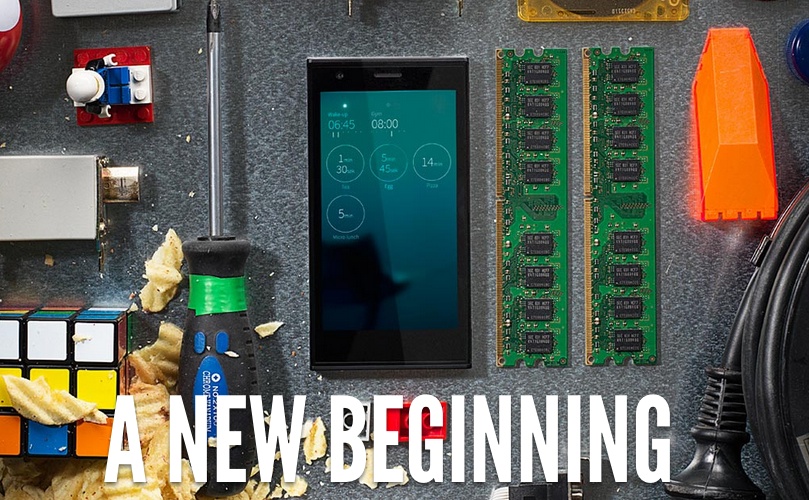 The eponymous 'Jolla' phone costs €399 with basic specs:
Sailfish OS
4.5" qHD IPS display
Snapdragon 400 chipset, dual-core 1.4GHz Krait processor, Adreno 305 graphics
1GB of RAM
16GB expandable storage via microSD
8MP camera
2100mAh battery
Despite the use of Sailfish OS, the Jolla phone can also run Android 4.x applications and comes with access to 85,000 of these through the 'Yandex' store. This is a smart move, though you'd have thought tying up with Google directly would have been even neater. Maybe the big 'G' didn't allow this, whereas the Russia-based Yandex wasn't as fussy?
A licensed implementation of Nokia HERE Maps comes preinstalled, though it remains to be seen how much of a real time navigation element has been coded.
Smart exchangeable covers are sold separately - originally it was intended that these offer extra functionality (the 'Other Half' concept) but it seems that at the moment these are limited to changing the colour of the Jolla phone's back and to prompting the phone to (optionally) change its 'Ambience' (theme).
Jolla "will be rolling to 135 countries in the near future" and we're hoping to have a review unit in the near future, if only for interest's sake.
There's a new promo video from the Jolla folks, though it's all rather random and confusing. See what you think:
How do you think this compares to the Symbian and Meego of old, and the Windows Phone of today?