From the Nokia Store description:
Audiobook Reader helps to organize Audio books:

It can bookmark position in audiobook and can resume from same position.
It remembers bookmark for all added audio book. This mean you can play multiple audiobook simultaneously and save its progress independently.
It supports Audiobook with individual audio file which contain whole book or folder which contain book's audio file.
And here's the app in action. I grabbed one of the thousands of free audio books from LibriVox: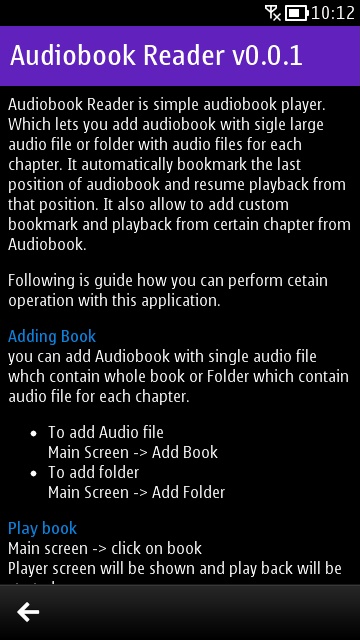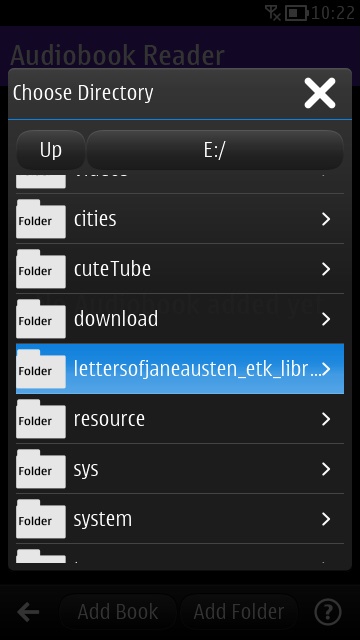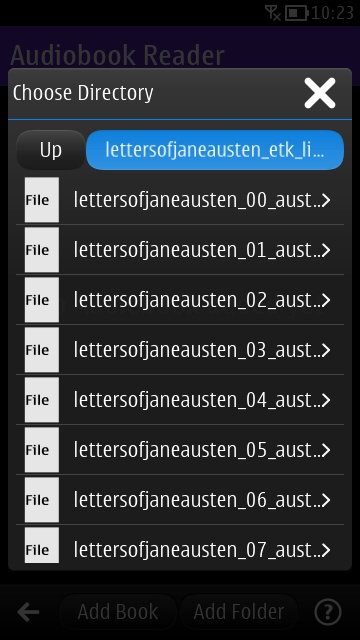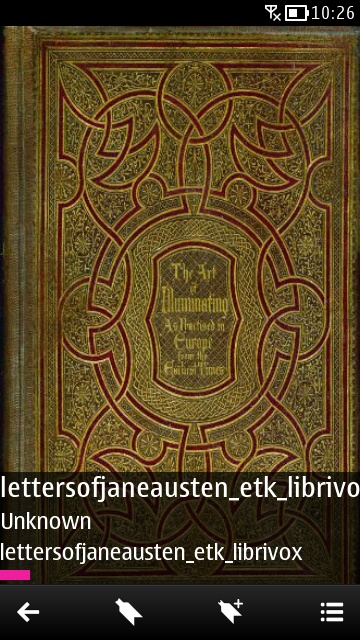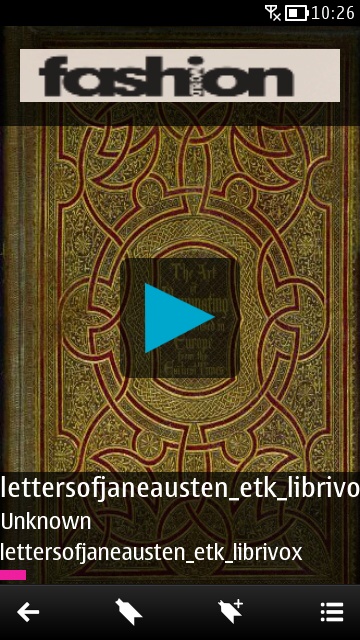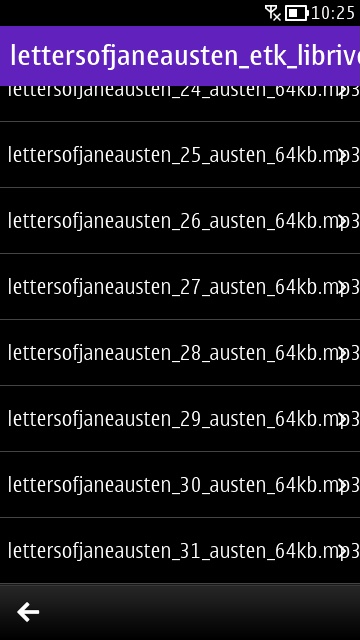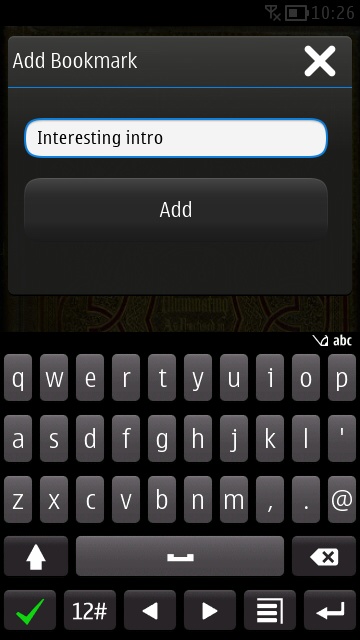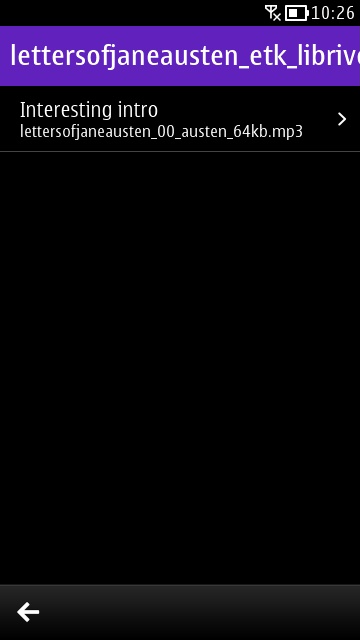 Although Audiobook Reader worked as advertised, I did get a few Qt 'Memory full' errors - your mileage may vary, so let us know how you get on with this (possibly essential) new Symbian application. Are you an audio book fan?
You can download Audiobook Reader for free from the Nokia Store here.
PS. It goes without saying that this doesn't support DRMed audio books, such as those from Audible.