I thought at first that it might just be a temporary fault at Nokia's end, but the error has now persisted for a week and it's likely that these (now very old) servers and their services are gradually being taken offline and phased out. I'd expect the 'Search' function to also stop working at some point.
Of course, Nokia Podcasting was something of an 'in the know' tool even back in the day, with most general users not knowing what it did and the Symbian cognoscenti using it for automated podcatching. In truth, the directories were never that useful, since the former category of people never got as far as using Nokia Podcasting in the first place, while the latter already had their own sets of preferred podcast feeds and URLs and thus rarely needed Nokia's help in picking something to listen to.
Still, I thought it worth highlighting that these directories are now offline.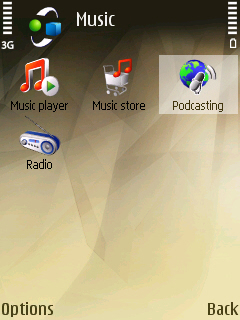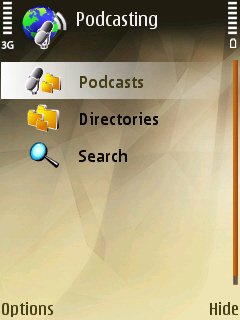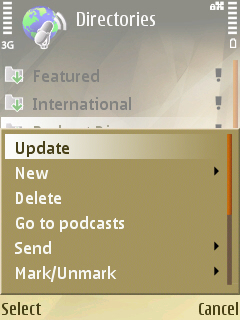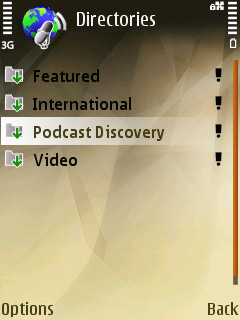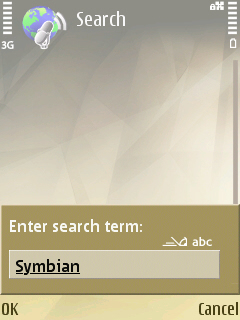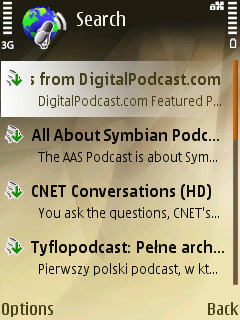 For what it's worth, my own preferred technique for moving my podcast set to another S60 3rd Edition or 5th Edition smartphone was always to highlight them all in Nokia Podcasting on the source phone and 'Send' via 'Bluetooth'. On the receiving phone, I'd then click on the received .OPML file to import the feeds into a 'Received' directory in Nokia Podcasting and then subscribe as needed from there.
In modern times, of course, most Symbian users have switched to third party podcatchers such as the eponymous Podcatcher and Poddi, both of which are more sophisticated than Nokia Podcasting, though they do have to be purchased via the Nokia Store.