Designing a set of E6 screens is trickier than doing the same on a nHD all-touch device - much harder. In addition to the usual optimisation, thematic and cosmetic issues, there are complications:
the screen's 4:3 aspect ratio
the resolution's high, at VGA, meaning that all screen elements are physically bigger and you can't fit as much on a screen as you can on nHD
the top and bottom status/toolbars force widgets and shortcuts into a corridor of allowed positions
the E6 has Email, Contacts and Calendar shortcut (physical) keys already, plus long presses on each of these can also be assigned (though not, oddly, to Camera, the one app I'd like to hard-assign), alleviating the need for a number of app shortcuts that you'd have lying around on an nHD homescreen
With that in mind, and just to kick things off (I'll round up your submissions early next week in a dedicated feature), here's the layout on my personal Nokia E6: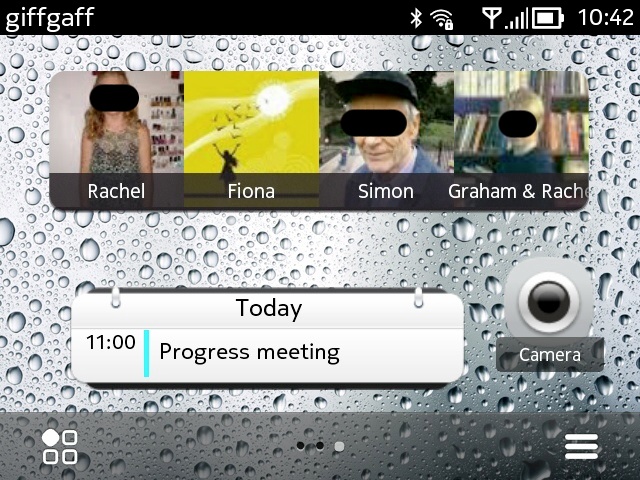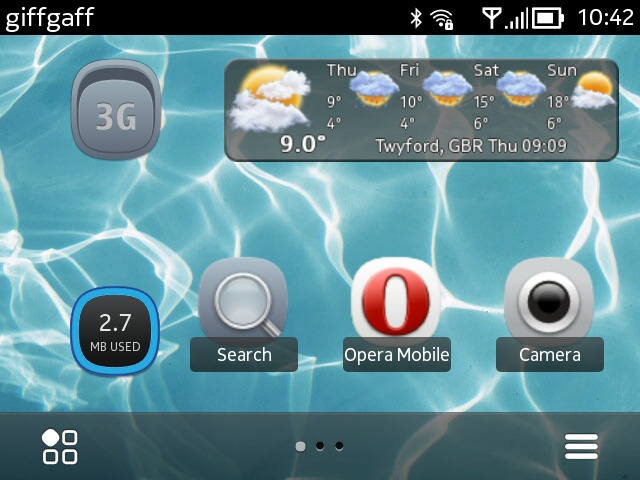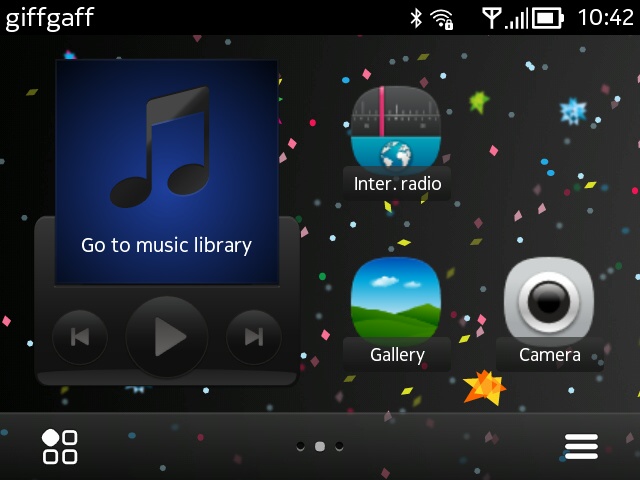 I'm sure you can do better - much better. So let's have your E6 homescreen submissions. Here's what to do:
Install Best Screensnap (or similar) and run it, assigning a key shortcut of your choice (I use the Calendar key on the E6, temporarily)

Screen grab each of your homescreens (so up to six separate shots)

Compose an email to me at slitchfield@gmail.com, attaching your screen grabs, along with any notes on your philosophy and links to any weird and wonderful items
If any of your screen grabs contain confidential information, you might like to edit them first to blur out the photo, name or details (as I did above, for my daughter and father)?
Once I have enough submissions, I'll put all of them up in a special Nokia E6 feature, for the world to admire and learn from.
Thanks in advance. Feel free to comment here, textually, but please save graphics for your email to me and for the eventual feature!