Here's a walkthrough, to give you an idea: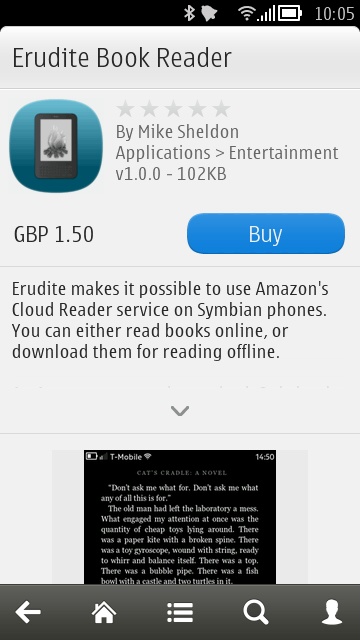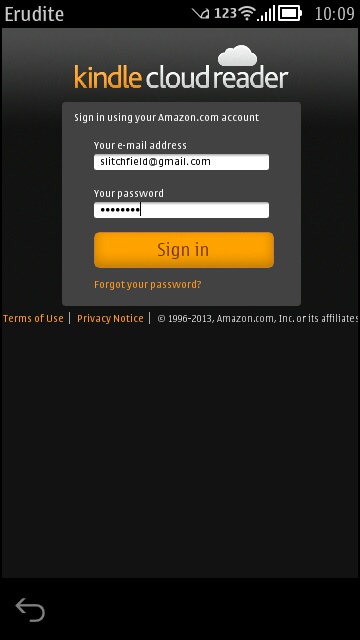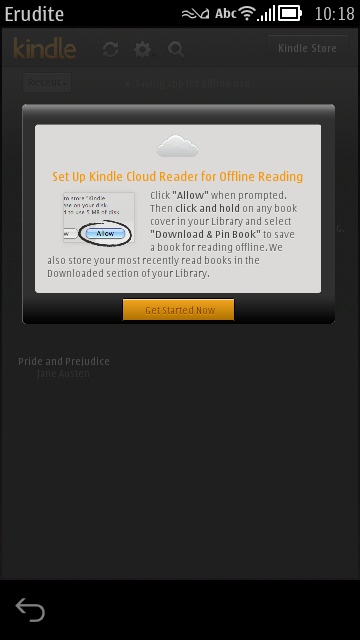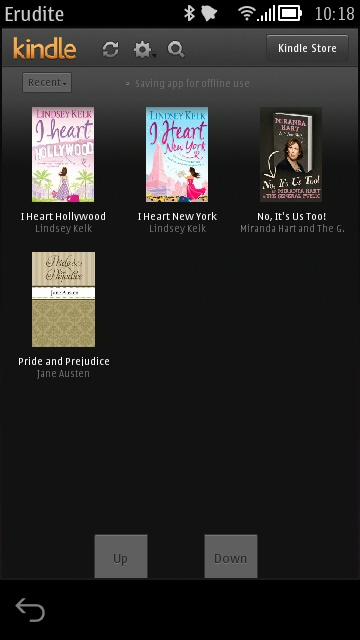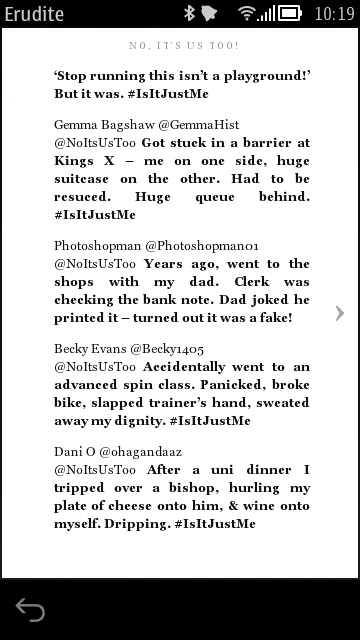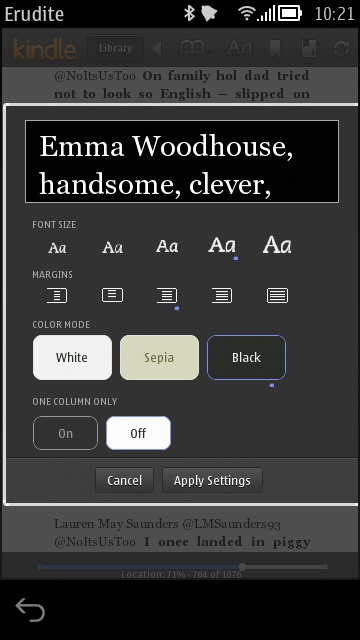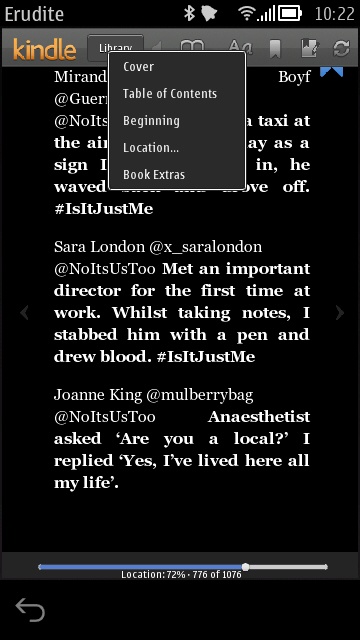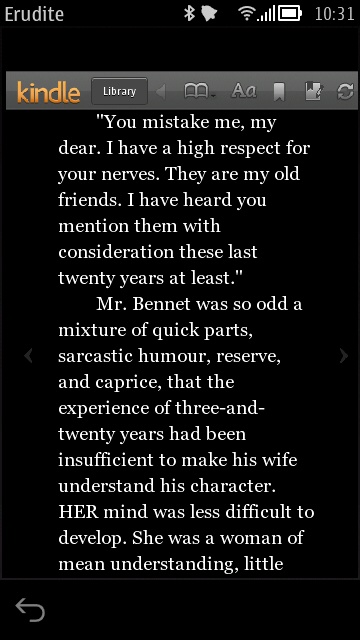 Books are automatically downloaded in the background once you've started reading them here, which is handy, and offline reading does work, though Erudite Book Reader pops up intermittent complaints about 'connections not being available'.
Overall, there were occasional delays and missed taps, plus my initial launch of the application hung up completely and I had to restart the phone to get it going again. Clearly a) a labour of love and b) still relatively immature, you can buy Erudite Book Reader for £1.50 here in the Nokia Store. It may not be elegance personified, but it does give you full, synced, function-rich Amazon Kindle ebook reading on Symbian - and that's something I didn't think would happen within Symbian's lifetime.