Here's the Suite update being offered: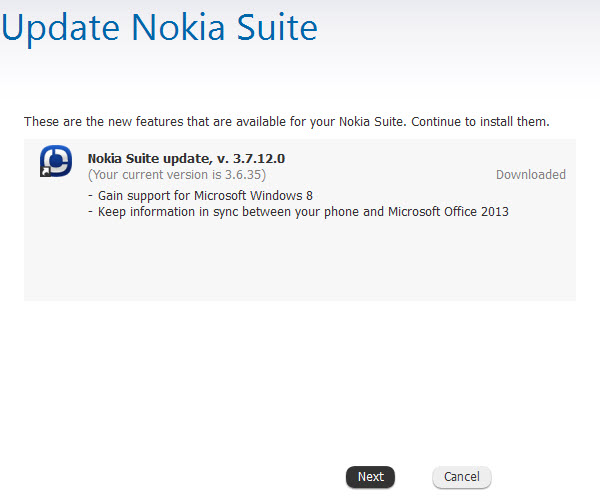 Note that your Windows PC will need rebooting after installation.
If your PC isn't on the Nokia Suite beta track and you want to play with this new version then you can't (at the time of writing) download it anywhere directly - you'll need to install a previous beta (3.6.21 is available here) and then the very latest update will be offered. No doubt the 'betalabs' page will be updated in due course to offer a direct download.
Comments welcome on how well this 'plays' with Windows 8 - the latter wont be touching any hardware chez Litchfield until well into 2013...