Paul writes:
I've now effectively just got Sky TV Remote Record on my Nokia 808 and N8. Accessed via tv.sky.com/tv-guide in Web. This also works with Opera Mini and Opera Mobile, it seems. This also works on my PC with IE and Chrome and that is where I registered my Skyid for the services and first tried the services out.


All this requires a sign in to your Sky account at https://skyid.sky.com/signin and currently free signup for http://www.sky.com/products/ways-to-watch/on-demand/

http://accessibility.sky.com/whats-on-tv provides a simplified tv guide, more suitable for smaller mobile screens.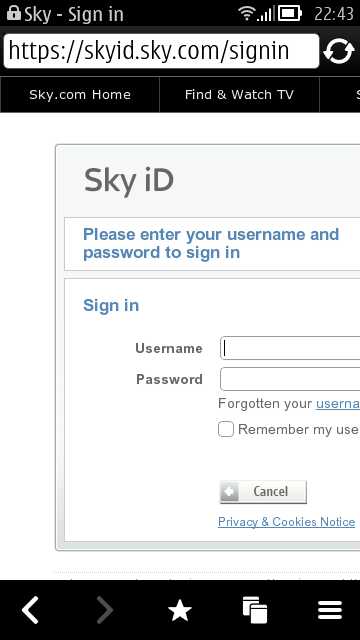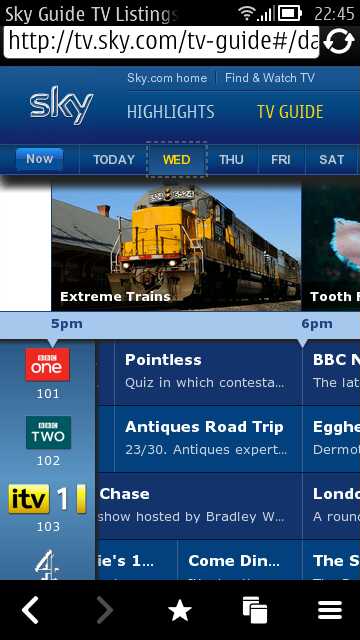 Skyid sign-in and Sky TV guide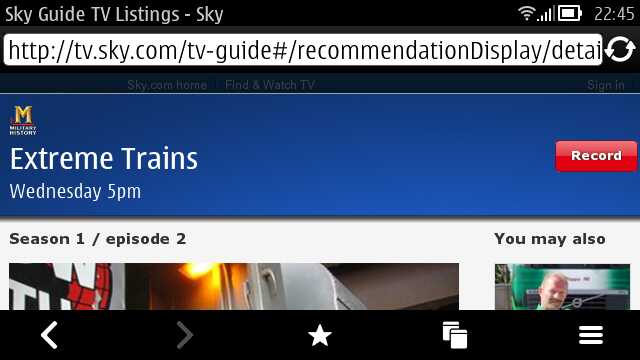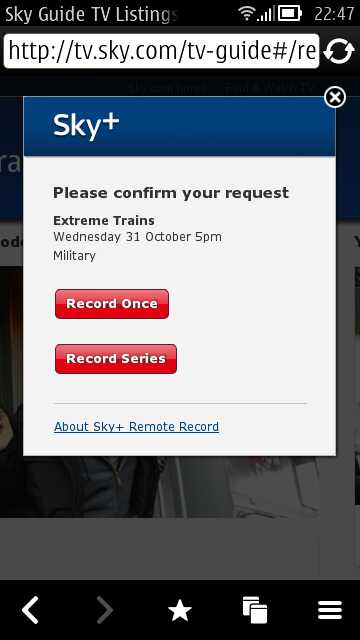 Program selection; Record Once or Series
I'm not sure how long this has been available. I did try some months ago and it did not work for me then. I do now have the latest Belle updates on my N8 and 808.

With a Sky+HD box you would have thought I would have been using Sky TV Guide & Remote Record, but no. VirginMedia is the broadband provider in our house so the Sky+HD box has not been network connected.

Things changed recently though with the roll out of Sky On-demand. This is available via Sky or non-Sky broadband, so by signing up to the currently free Sky on-demand service I got my Sky+HD box network connected via VirginMedia.

So I am now enjoying being able to request TV program or series record on the Sky+HD box at home by browsing the Sky TV guide on my Nokia N8 and 808 while out and about.
What is not yet working in Symbian is the SkyGo app to watch Sky Live TV. However, there is plenty of other live TV available for Symbian, from, amongst others, France 24, SPB, DD, BBC, Vimeo and Youtube