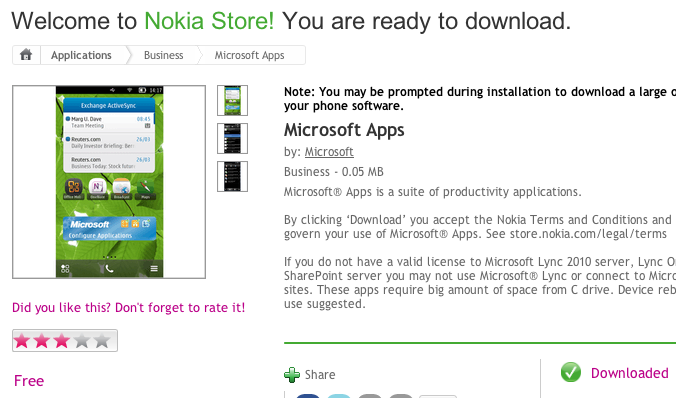 My first thought was that the Microsoft Apps suite could now be sideloaded, i.e. archived as a SIS file to a desktop computer for future convenience, but note that the 'app' in the Store is just a stub, a mere 50kb. When installed and run, this then grabs the other 40MB or so of the suite over the air, and this then installs in the usual way: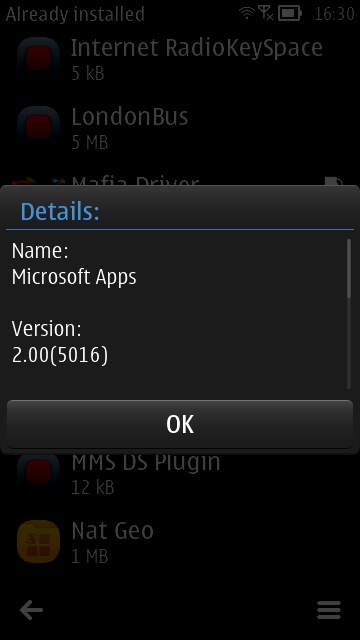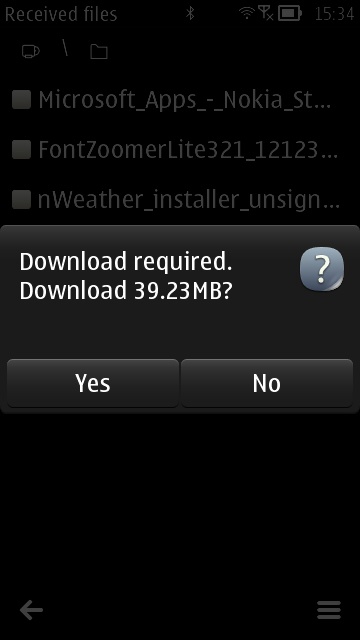 Also of note is that the version of 'Microsoft Apps' that was offered over the air to my Nokia 808 via its SW_update was newer, v2.01(5315), though it's not clear what's changed. However, it's a fair bet that this may well roll out to other handsets in due course.]
In the meantime, you can find Microsoft Apps here in the Nokia Store as a free download.