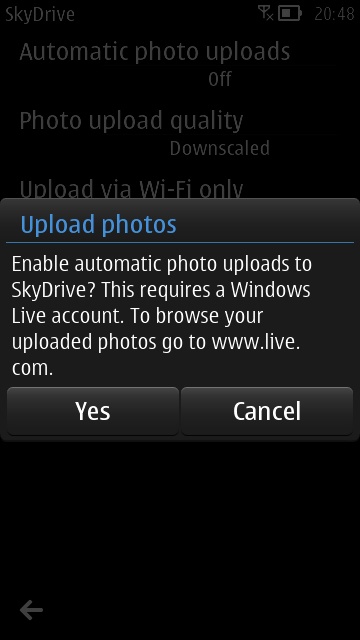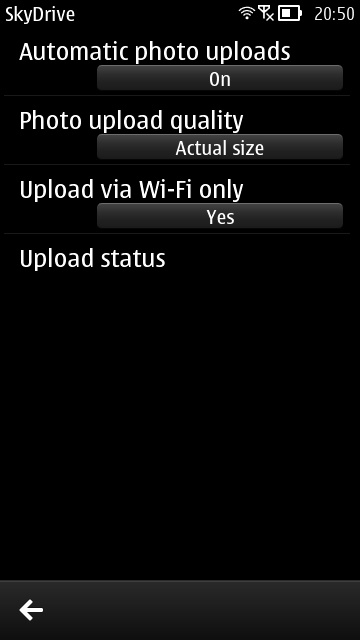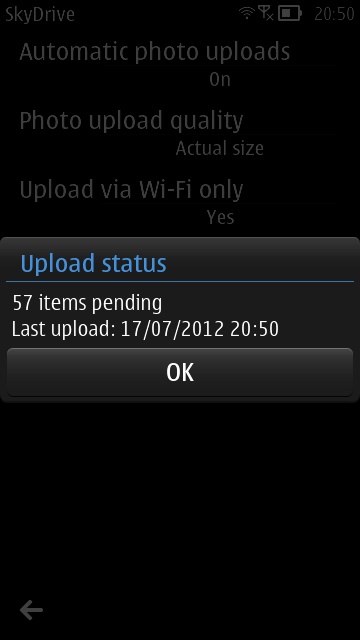 The application can be set to upload images at their actual resolution or downscaled to a width of 719 pixels (for comparison, an original N8 12MB pixel image is 4000 pixels wide).
Images can be uploaded manually by simply running the application, or you can set the application to run in the background and upload photos as they are taken. When the application is run for the first time, it will upload everything found in the 'DCIM' subfolder where the camera application stores all captured images.
If you have the SkyDrive desktop synchronisation installed on your Windows PC, images will thus be uploaded from your Symbian device and synchronised to the corresponding camera roll folder on your PC.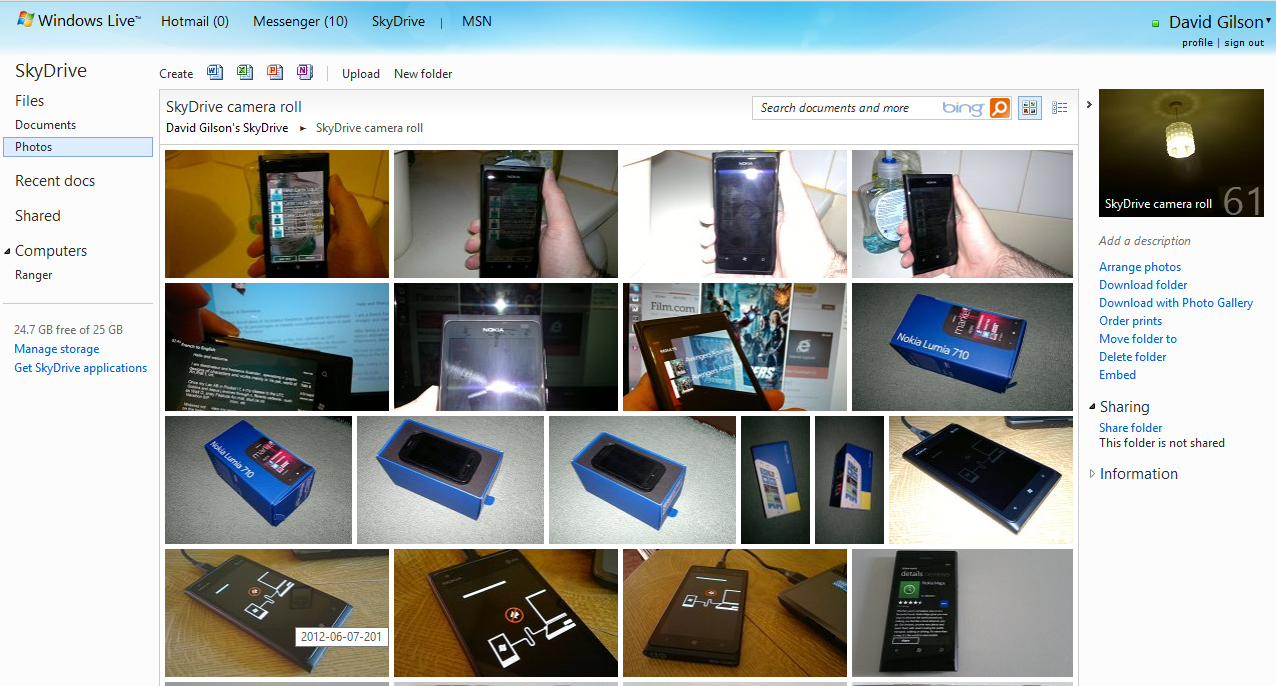 This release reflects Nokia's ongoing partnership with Microsoft, from before and after the Windows Phone 7 announcement. Nevertheless, this complements the release of the Microsoft Office tools, as a move to slowly encourage Symbian users to adopt Microsoft's ecosystem, which will in turn make migrating to Windows Phone 7 (and 8) easier.
The uploader is being rolled out gradually - our installed came from the Indian market, but many in the UK have been offered it too, so check Sw_update on your compatible Symbian phone every few days.