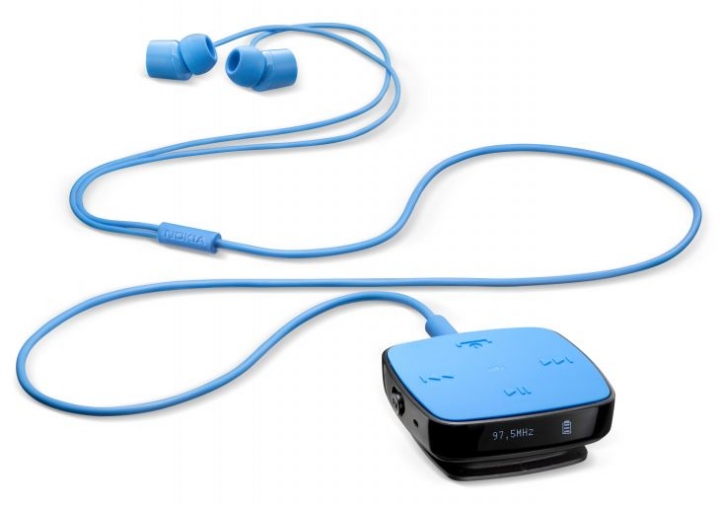 Everything on show here smacks of real world testing and problem solving. The unit does have a large clip at the back, but because the body of the BH-221 has controls on some sides, and the OLED display on another... it spins on the clip so it can always be in the best orientation for you to use it.
The coloured button pad (as usual matching the five colours Nokia generally make their phones available in) has three raised buttons, and one depressed... which gives great tactile feedback both on the location of the media buttons, but also the orientation of the headset itself.

It also has Nokia's "touch and play" technology using NFC to allow quick bluetooth pairing on compatible devices. We'll follow up on pricing and availabilty for you.