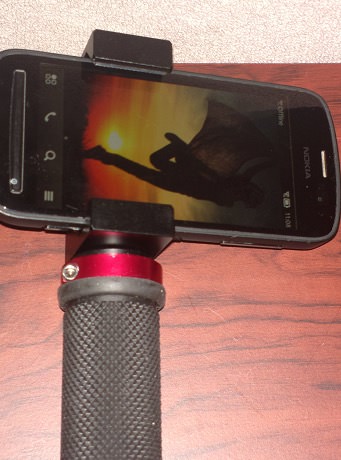 Stuart writes: To quote him, the RetiCAM is "solidly made (all metal, save for the top of the thumbscrew) and holds the 808 very securely. One neat feature of the RetiCAM is that when mounted just to the left of the 808's shutter button, it is narrow enough that you can still use the slider lock switch."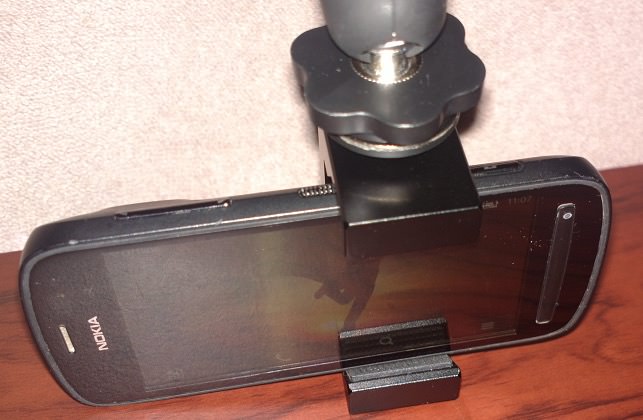 The handgrip is also made of aluminum with a rubber grip surrounding it. The top of the grip handgrip has a tripod screw and the bottom has a lanyard which is attached by a tripod screw to the base. I guess it would be possible to daisy-chain the handgrips to get a longer one but RetiCAM also makes a selfie stick which basically does that.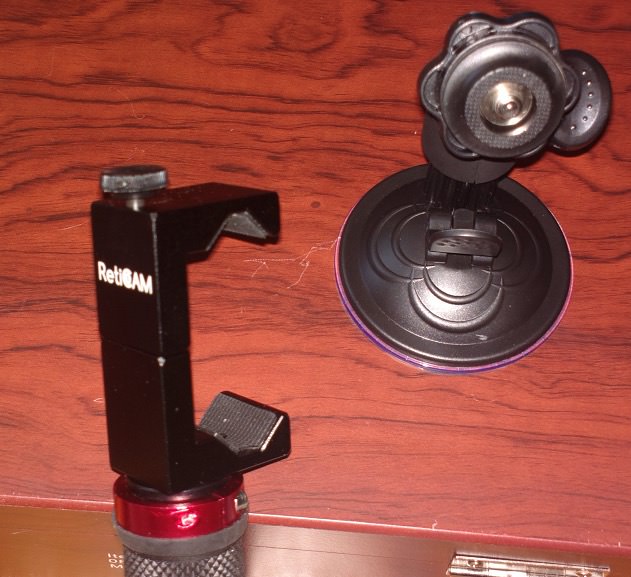 The windshield mount is also sturdy but is mostly made of plastic. I use it in the car for GPS functionality and also with SymDVR for driver cam functionality.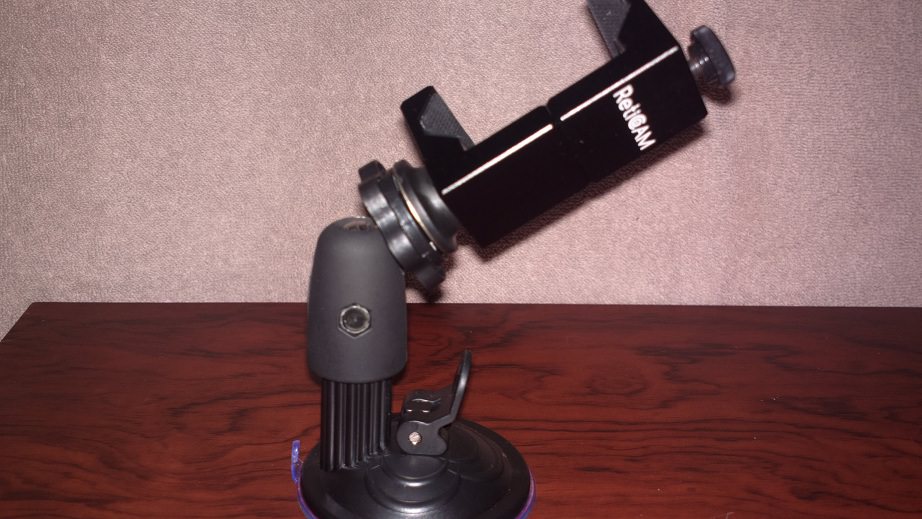 The mount alone is $25 on Amazon USA and mount and grip combo is $35, the same as the Shoulderpod S1. I can highly recommend this device if you are looking for good accessories for your Nokia 808 Pureview or other phones.
PS. [Steve] If anyone has a recommended link for this in Europe, please chip in, in the comments.