There are no real surprises here - the APC 5000 is a plastic box with rounded corners, a battery check button on the right hand side, LED indicators on the top and power in/out on the top edge. The plastic construction is very hard wearing, with the exception that the gadget comes with plastic protection film on the two main faces, from the factory. These scratch incredibly easily and so are best peeled off if you don't want to see a myriad of scratches every time you pick the APC power pack up. You'll need sharp finger nails though - APC clearly doesn't intend you to take these off, so there are no accessible film corners.
In use, the APC 5000 comes with one USB to microUSB lead, seen below, though of course you'll have your own USB hardware to add to this. It charges via microUSB, as do most other similar chargers.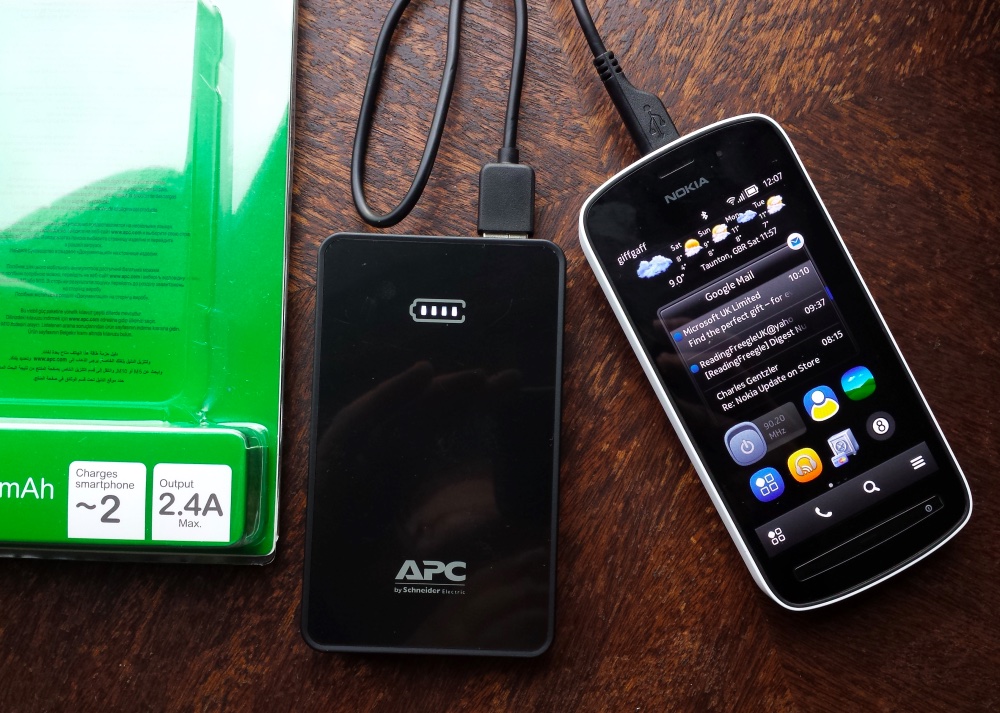 Interestingly, one of the twin output ports here is rated at 2.4A, whereas other chargers usually max out at 2.1A, so a particularly power hungry tablet might appreciate the current available here. Though, with 'only' 5000mA of charge available (minus any transfer overheads), you're unlikely to be able to charge most tablets from scratch to full capacity.
The ports are very clearly marked, credit to the design team here - with even mini thumbnails of a tablet and smartphone!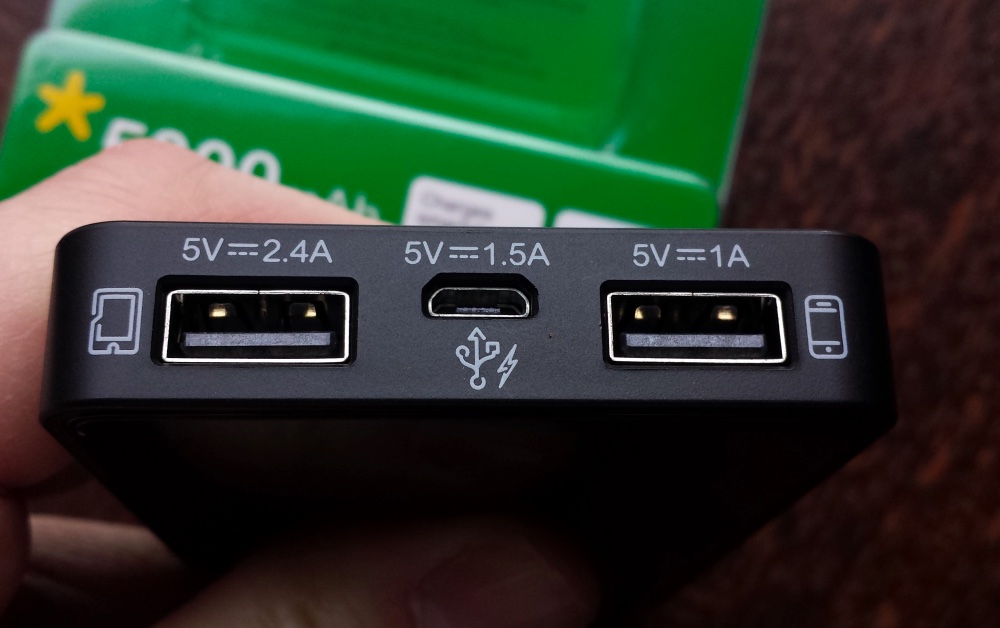 Performance was as expected - the LED lights indicate 25% charge increments and they animate when the pack itself is being charged - they also animate when the device isn't in standby mode and the pack is scanning for devices to charge.
I liked the form factor, design (once the film was off!) and performance a lot, but it has to be recognised that the world of mobile chargers is extremely competitive. Only last week, I was reviewing the Proporta Stripe 12000, with almost two and a half times the capacity, arguably better build materials, lifetime warranty and only 20% more expensive, for example. And there are other chargers on the market with 5000mAh for half the price. True, the brand is strong here, and presumably backup and support, but I still think a few pounds could be shaved off the £25 asking price.