Here's what a Nokia Social user sees right now: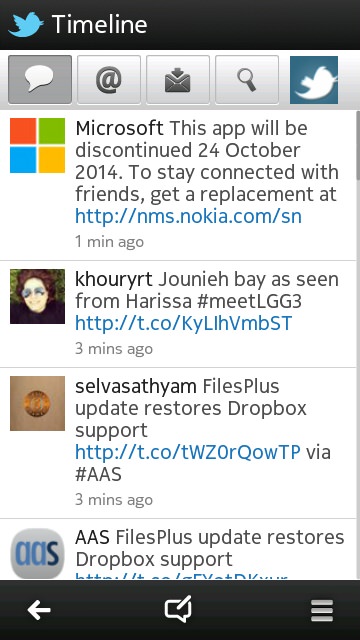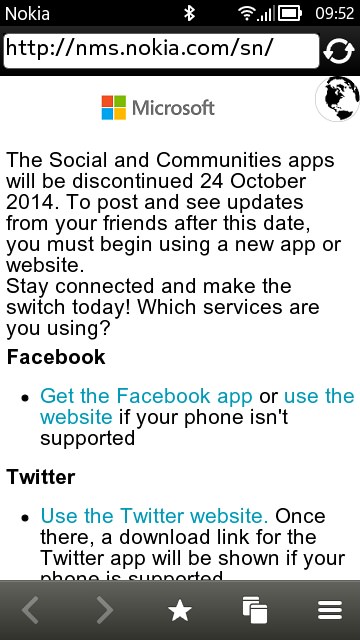 Of course, Nokia Social never really achieved its potential, the promise was that plugins into more social networks would be added in time and this never happened. Plus it was implemented in a combination of HTML5 and Qt, I think, and performance was rarely blazing, compared to the various standalone third party clients for Facebook and Twitter. Having said that, the integration with Contacts was well done and it did work. Well, until the 24th October 2014.
Nokia's pages recommend checking each service's mobile site for a standalone first party client - there's an old one for Symbian that's not that good, but there's no mention of going third party. I think I'd still recommend Fmobi for Facebook and Gravity and Tweetian for Twitter. What about you? What do you still use and how future proof do you think it is?