Lafix 2 is (obviously) a refinement of the original Lafix, as in 'fix the mirrors so that the laser beam gets routed properly':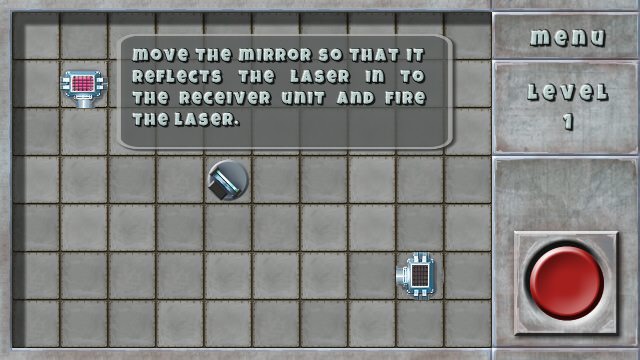 It's a terrific puzzle that had me scratching my head and getting stuck fairly soon!
Monsterit is more my sort of thing, being a physics-based arcade game, in which you drive a monster truck over various obstacles without overcooking the gas and ending up in a pile of spare parts: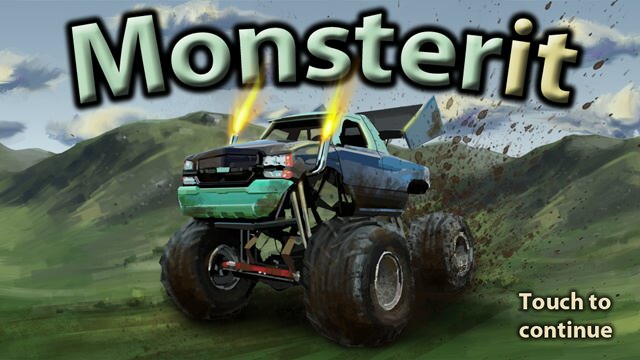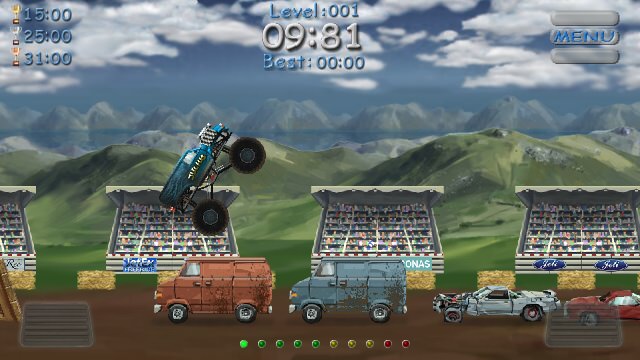 There's apparently a 'Monsterit 2' coming too, so hopefully the developer will get in touch when that happens.
The games were originally in the Nokia Store for £1 but the SIS files are now a free download from the developer here.