Essentially an artily sculpted plastic cube, with attractive 'EQ' style hole patterns on three sides to let the sound out, the Inateck BP1001B is very light and first impressions are that it'll be cheap and nasty - in fact, not so much.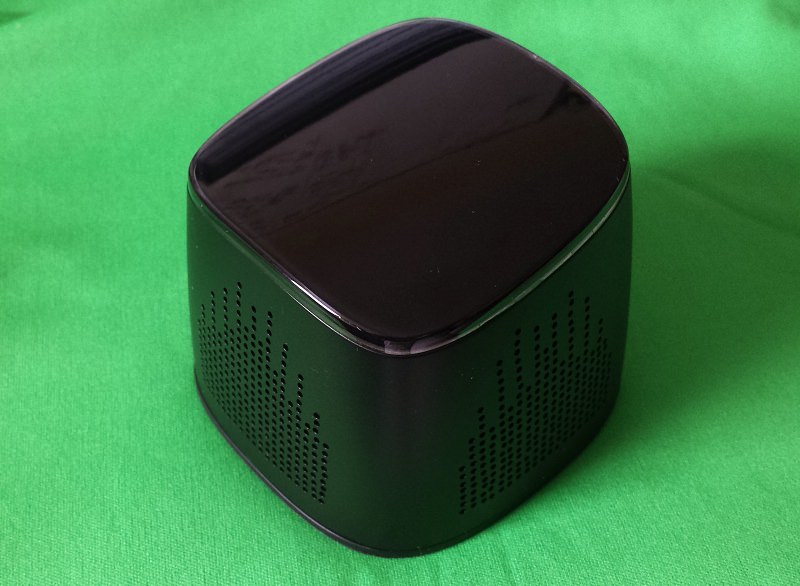 The top is shiny plastic, presumably a design decision, though it does scratch and scuff far too easily. A matt finish here would have been a lot better. The only control buttons are on the back, in the shape of a rather clever volume toggle switch (i.e. nudge the setting up and down), which also presses in, doubling as play/pause for whatever media you're enjoying, plus it answers phone calls, handling them via the speaker itself and a built-in microphone. All very neat.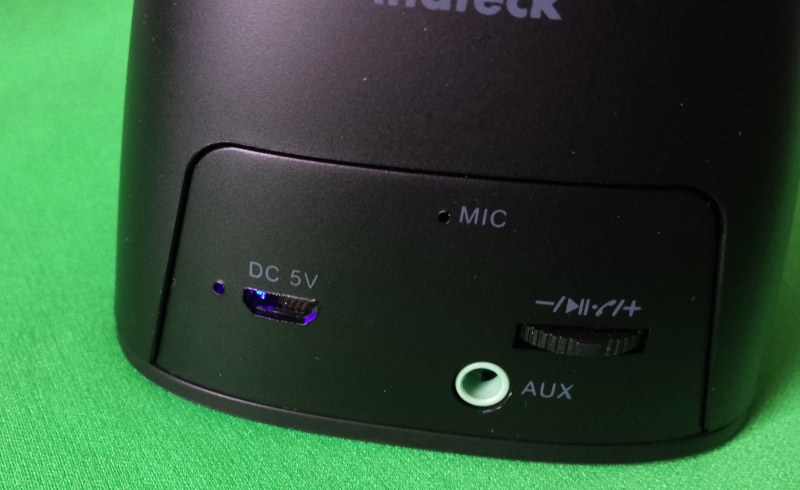 Also on the back are a standard microUSB port for charging (a cable is supplied) and an 'AUX' line-in, in case you want to hook this up via the (also supplied) 3.5mm cable rather than using the main Bluetooth system.
On the bottom are four effective rubber pads, to help stabilise the speaker and stop scratching on a shiny surface, plus a master on/off switch. The battery inside is 500mAh (despite being listed in the manual as '2000mAh', which should be enough for 'up to' 10 hours of listening (depending on volume used - I only got 5!)
Connecting up wirelessly is as easy as turning the Inateck unit on, whereupon a blue light flashes besides the charging port (the light doubles as a charging indicator) and the speaker could then be found by whichever phone I tested it with (in this case, the Nokia 808 PureView, the Samsung Galaxy S4 and the Nokia Lumia 1020, so running three different OS).
Rather charmingly, most operations (connections, power on, max volume reached, and more) were accompanied by R2D2-like bleeps and warbles. Considering the form factor, I did wonder about Inateck bringing out a Star Wars edition!
Power output is rated at '3Wx2', which is a little confusing - unless there are two speaker cones inside? Music playback was terrific, considering the £15 cost of the accessory - the BP1001B sounds as good as my £40 Sony Bluetooth speaker. Bass is present, despite the light, plastic build and treble is quite acceptable too. The manual quotes "90Hz-20kHz", which sounds about right, though ambitious on the high end. Moreover, volume was great - I had complaints from the other side of the house. And this from a speaker that's essentially a 6cm cube.
You can buy the Inateck BP1001B from Amazon here (or from your local Amazon online store for your country).