Kah writes:
This feels rather weird. It is 2014 and Nokia Store is officially frozen. The OS is dead. Why am I writing an app review then? Well, I admit that I am essentially a Symbian fanboy and my 808 still serves my needs. And this is a really good and free (no in-app advertising rubbish) app:
SingaporeBus serves a rather specific public transport need in Singapore.
It started out with providing public bus arrival timings at the bus stops but it has gone a little beyond that through the various updates. The version available in the Nokia Store is the latest version and addresses a number of bugs.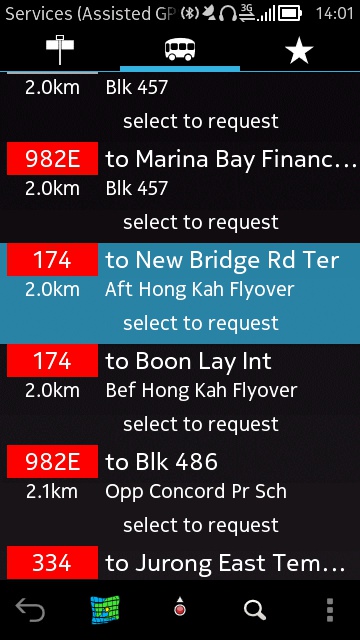 The screenshot on the left shows the startup screen. Along the top are the 3 views available – by bus-stops, by bus services and favourites. The app will use GPS to pinpoint your location and provides a list of the nearest bus-stops. It will show the bus-stop number, name of bus-stop and the list of bus services available at the bus-stop. Swipe to the right and it shows the available bus services nearby.
One more swipe to the right shows the list of favourite bus-stops. Along the bottom are row of icons – Exit, Map, Refresh Position, Search and Options. In any of the views, tapping on Map icon (the one that looks like a map), will bring up up a map showing the bus-stops (see below) – and it even works in landscape mode! When in bus service view, the map will also show the route of the selected bus service.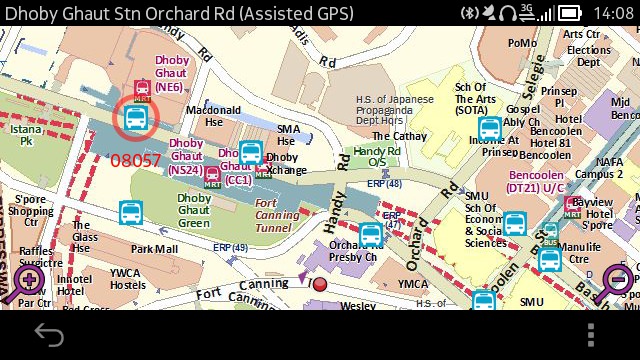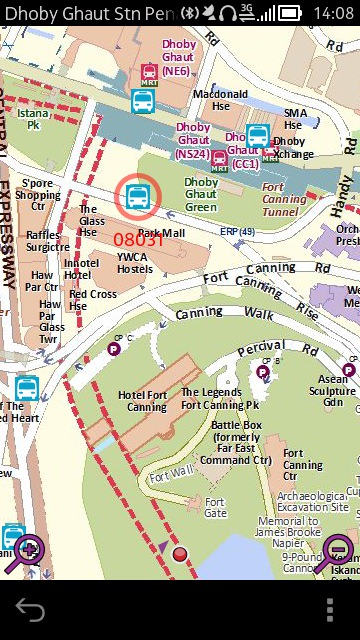 What's more, tapping on the Menu icon and select StreetView will bring up street view of the bus-stop! Impressive……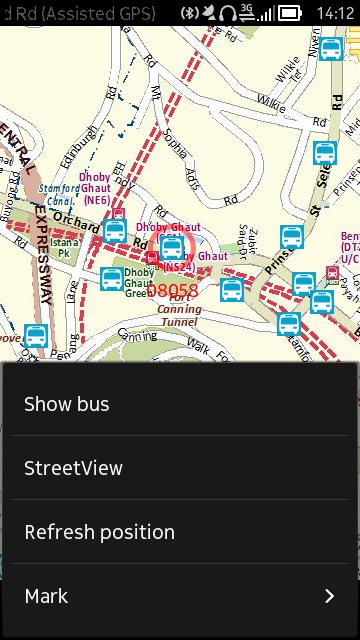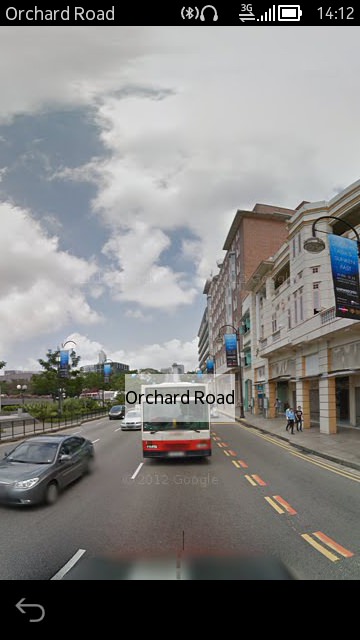 One last functionality that I need to mention – route planning. Long-press on bus-stops to select 2 bus-stops as Origin and Destination:Once the Destination is selected, the app will provide the option for the user to choose the mode of travel is given. Select the option (by the way, MRT is Singapore's version of the Tube) and voila! The options are provided, with duration, distance and even total cost.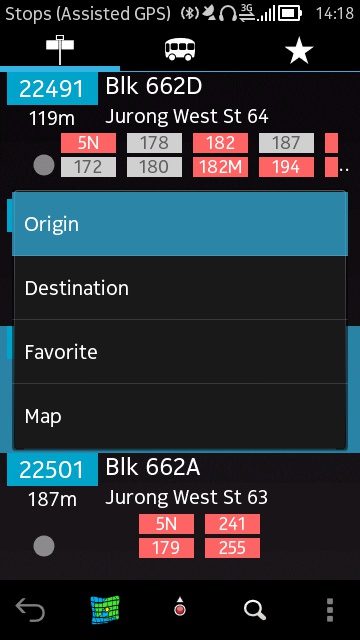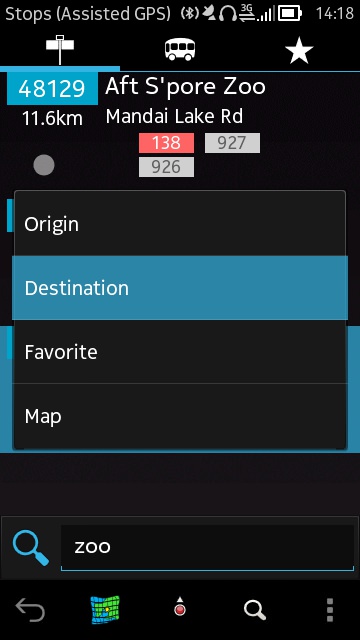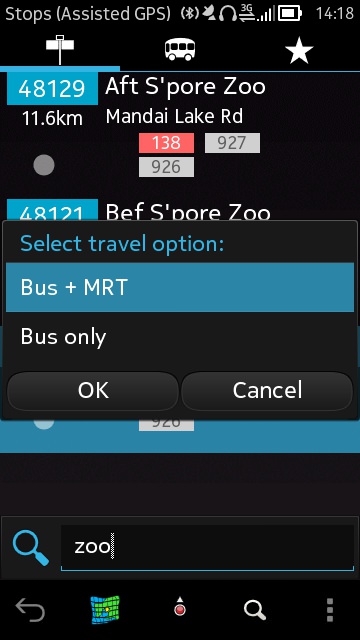 This is really a labour of love of the developer and he even has a similar app called LondonBus. I downloaded it and took a look. It looks generally the same and functionalities are also similar. So why use this when there is Nokia Public Transport? The Nokia app is really limited in Singapore with only MRT (or Tube for UK readers) info and nothing on public buses. So SingaporeBus really fills an app need for me and I use it regularly.
You can grab SingaporeBus here.
___________
Thanks for writing on AAS, Kah!