Here's the changelog for version 2.1.0 of Notekeeper (over and above v2.0.2, reported on here back in July):
Evernote rate limits are handled gracefully
Can rename notebooks and tags
Can create a note directly in a notebook or with a tag
Quick scrolling for notes in notebooks and tags
Searching now correctly supports advanced options like 'tag:' and 'notebook:'. For example, to search for all notes in the notebook 'Book' and tagged 'sff' and containing the word 'discworld', you can use the search string: 'notebook:book tag:sff discworld' (without the quote characters)

Now remembers the recent searches you've made to save you some typing

Cleaner flow for signing in to Evernote
Better handling of rotated images
Nearly all the functionality of Evernote is presented in Notekeeper, including:
Access to all your notes, notebooks and tags
Full editing support for plain-text notes; appending text for rich-text notes
Creating and editing notes when offline
Viewing images in notes
Viewing note attachments (PDFs, audio)
Adding images to notes
Removing attachments from plain-text notes
Offline access for notes marked Favourites and for notes in Offline Notebooks
Here's the new version in action: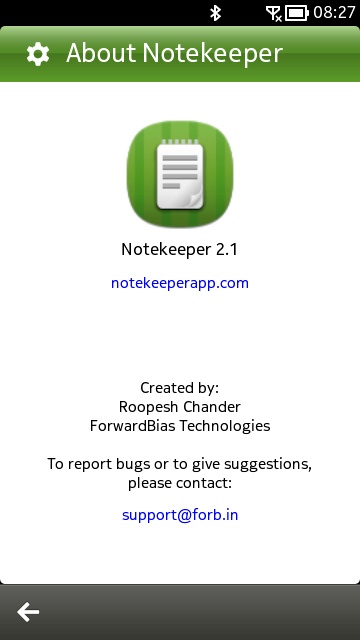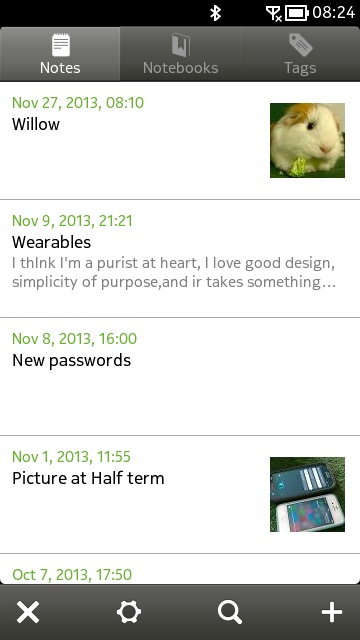 In its last update ever for Symbian, Notekeeper gives almost as good access to Evernote as the mainstream iPhone and Android clients. A lot fewer bells and whistles, of course....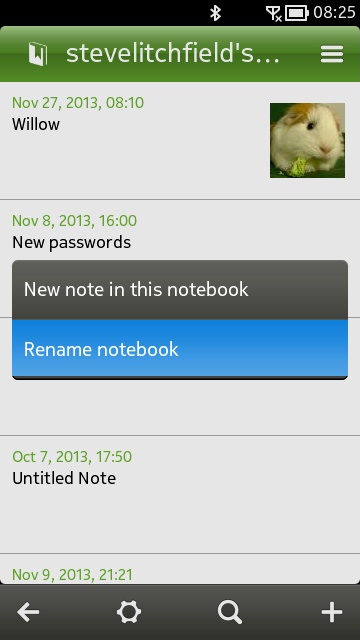 New functions within a notebook include adding notes directly and renaming the notebook. Everything's synced up and down to the Evernote servers, of course; (right) browsing my tags...
You can buy or update Notekeeper here in the Nokia Store.
Note that there's apparently no internal code for update checking outside the soon-to-be-frozen Store, and the developer has no plans to keep upadating independently, so this is probably the last hurrah for Notekeeper in its current form. The developer may open source the project in the future though, or perhaps pass the code onto another party, so watch out for that in 2014. More of his plans can be found here.