From the description in the Nokia Store:
FilePLAY is a music player that play music file directly from phone folder. Just choose folder with music files and it will play all musics in the folder continuously.

Supported files (formats) are mp3,mp4,m4a,aac,wma,wav. Features:


Clean interface
Five timer option(From half hour to two half hour)
Shake control (with sensitivity control and work when phone is locked)
Orientation setting (landscape,portrait,auto)
Full headset control (next/previous,pause/play,volume)
Play/Repeat/Repeat All/Shuffle
Song Info
Curiously, we've never featured this before on AAS. But noteworthy is that it does seem to have both an active developer and a future, with the new version 1.12.0 adding 'a check for update function'. After January 1st 2014, the application will check for, and offer for download, updates directly from the developer's servers.
The best way to illustrate FilePLAY is with a brief walkthrough: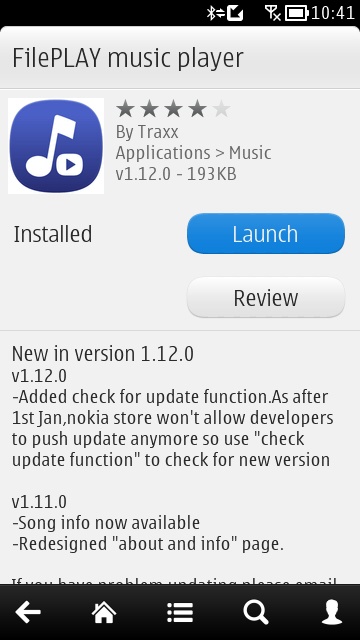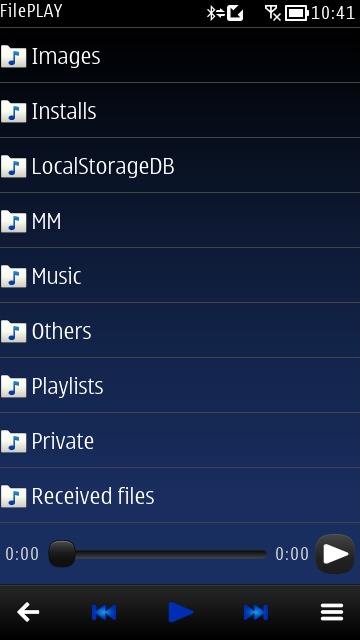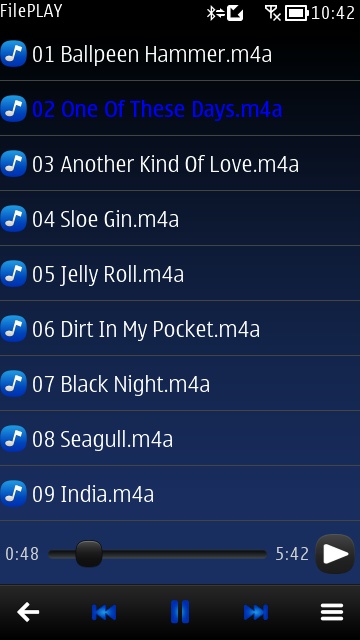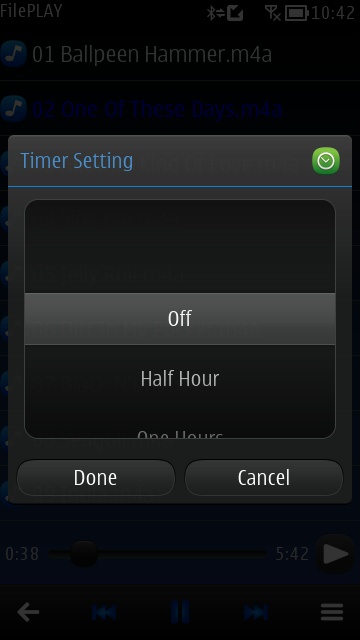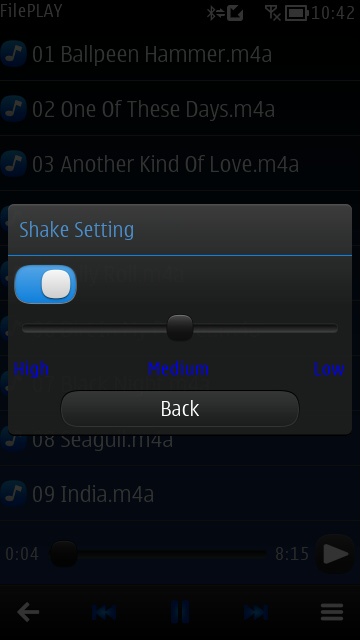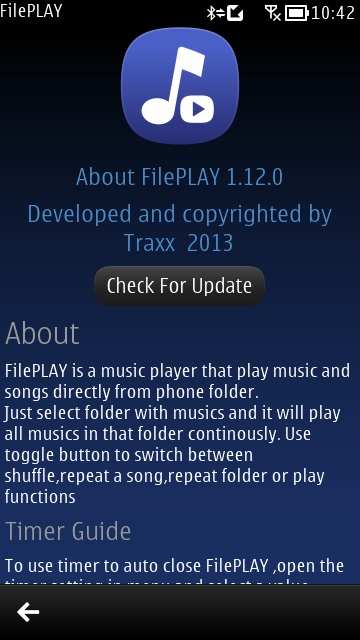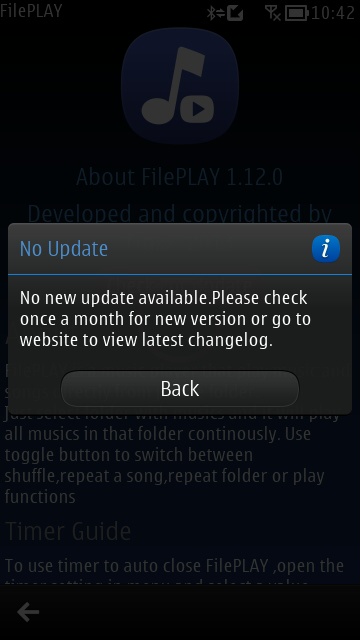 You can buy FilePLAY for £1 here in the Nokia Store and then, afterwards, you'll get updates directly over the air from the developer. In theory!
Comments welcome.