The changelog from the previously reviewed v3.8 and the previously covered v4.0 update is:
Added new items to the General tab:

Call log status
Call duration status
Dialled calls duration
Received calls duration
Number of missed calls
Added SMS Memory Status
Added Calls Forwarding Status
Added Security Code Status
Added Autolock Status
Added Battery Min/Max Voltage
Here's PhoNetInfo v4.2 in action: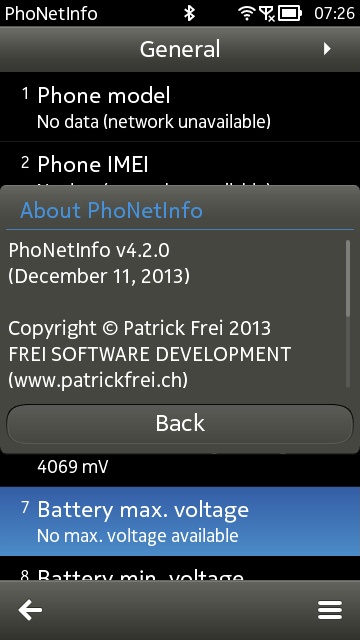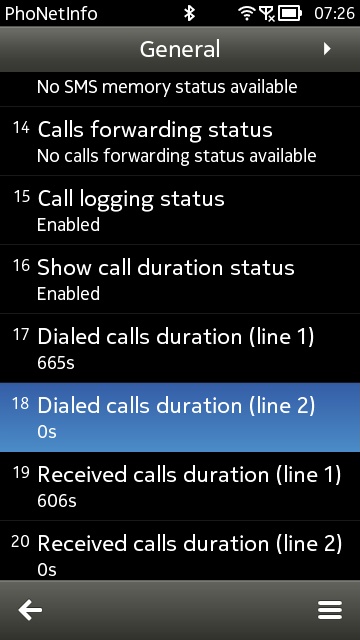 Somewhat oddly, the 'max' and 'min' voltages didn't register anything on my Nokia 808, despite a full charge cycle. Does this work for anyone else? The calls stat seemed to work fine, though I only ever had one active 'line' on the 808.
You can buy PhoNetInfo for £1 in the Store here. Highly recommended.